In a time of resource scarcity it is important to be bold and ask the question: "Is a newbuild even necessary in this case?"
Transformation
as resource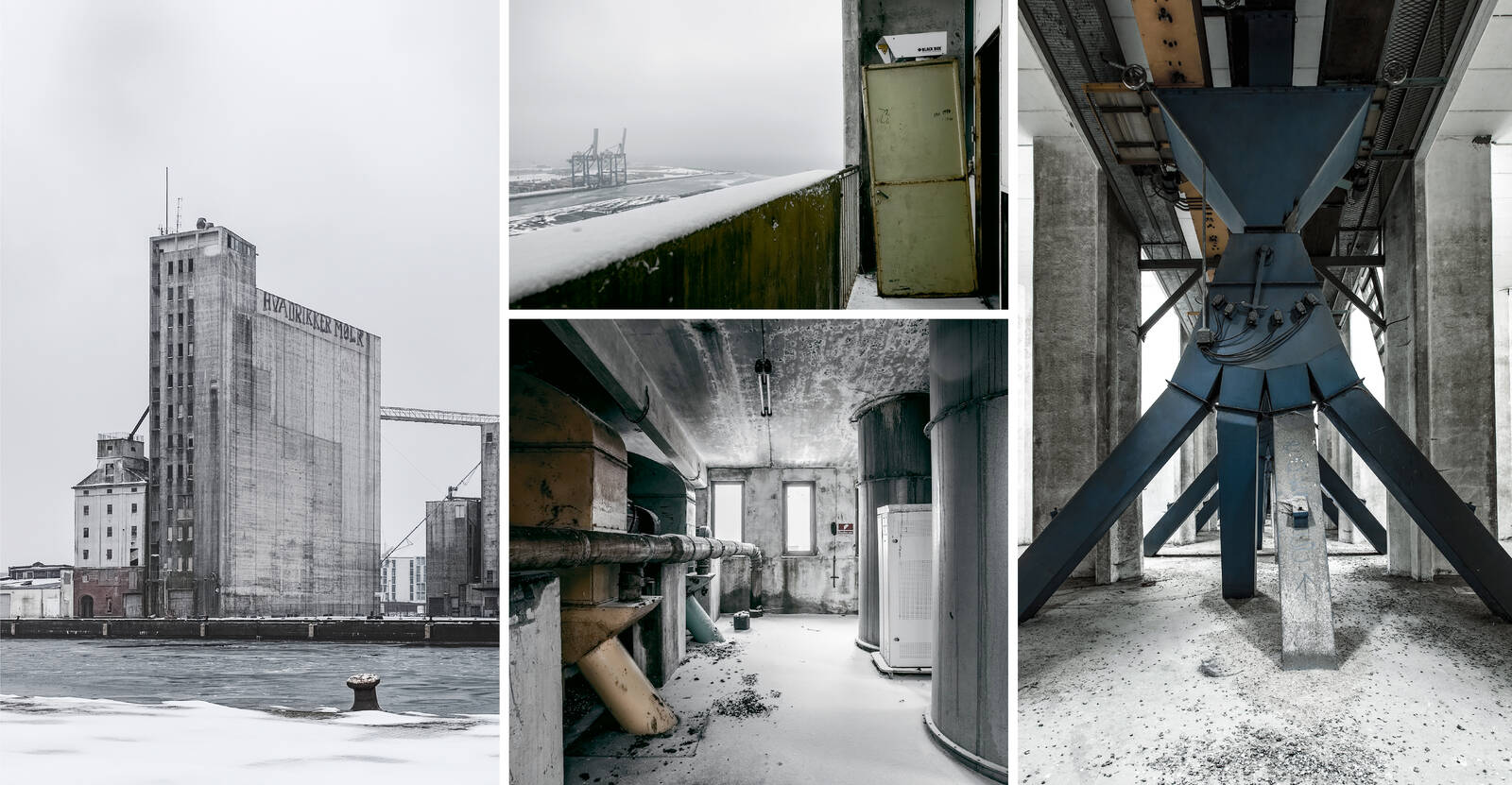 The industrial buildings and structures of Nordhavn have played a key role in defining the identity of the harbour. By retaining the identity and repurposing the robust durable concrete structures, we were able to preserve the area's heritage and minimize the CO₂ footprint.
In The Silo, 2,740 m3 of concrete were reused, the equivalent of 380 tons of embedded CO₂. Leftover concrete from windows, decks and doors has been reused to make seating and podiums in the landscape surrounding the building.
From storage container
to urban anchor point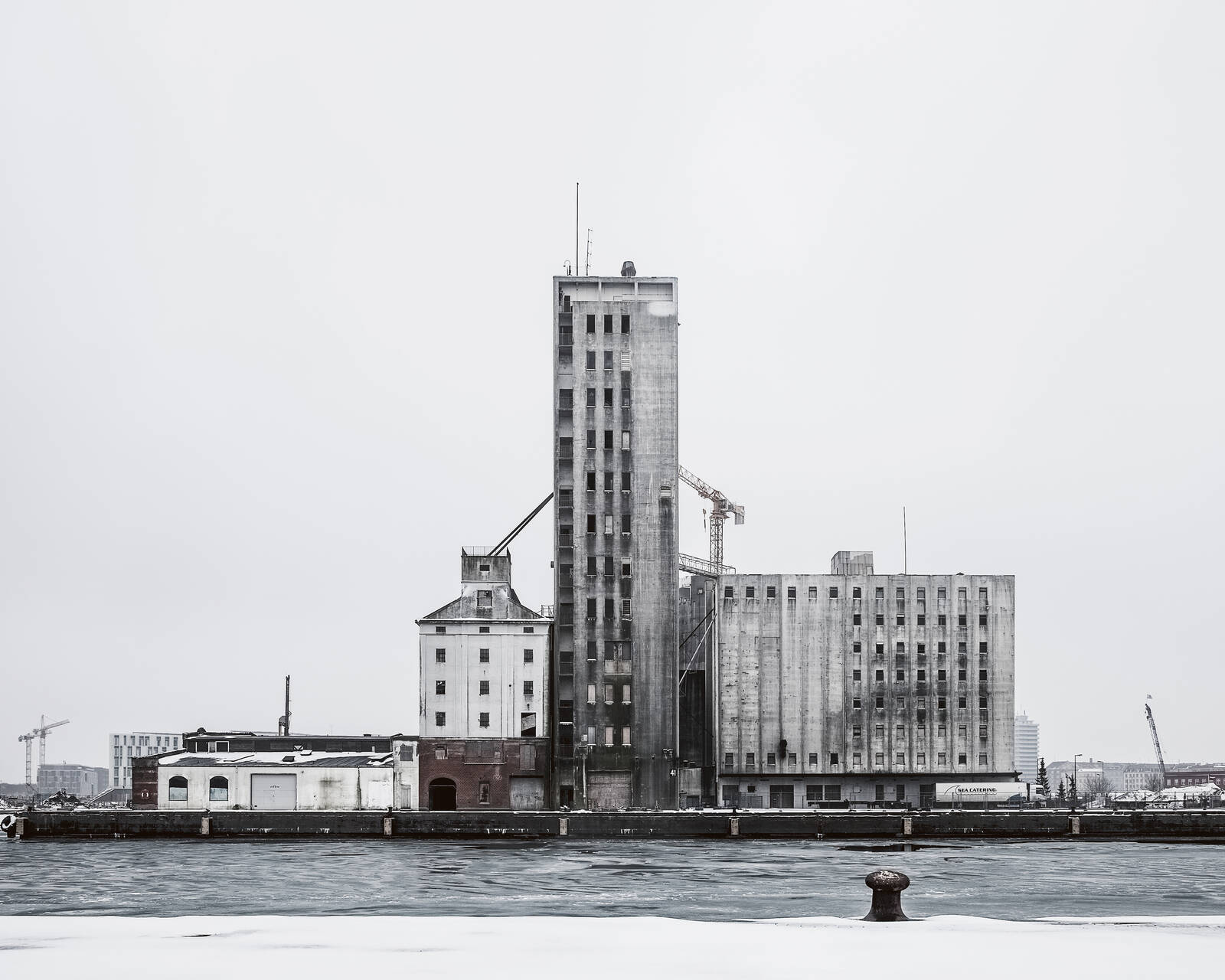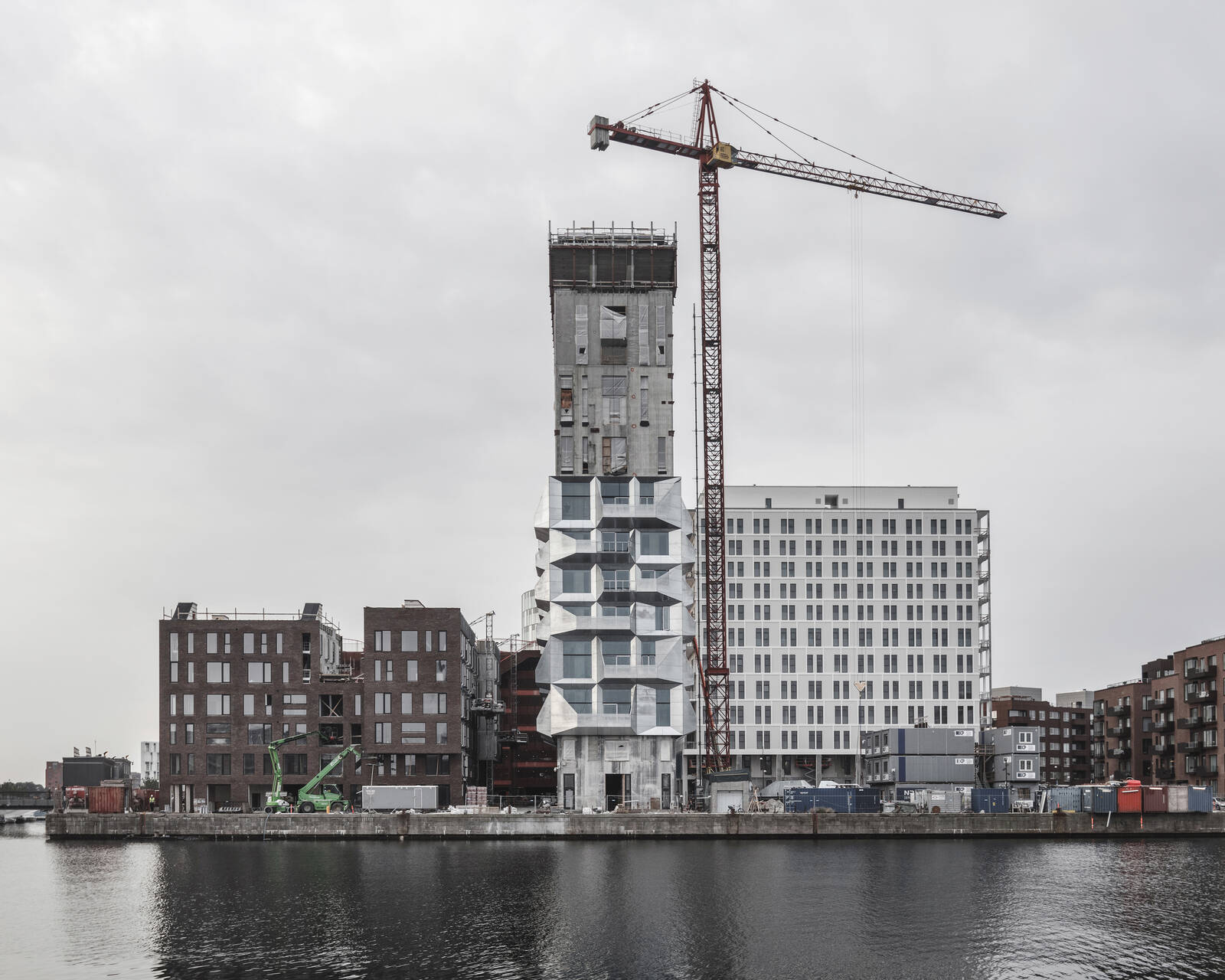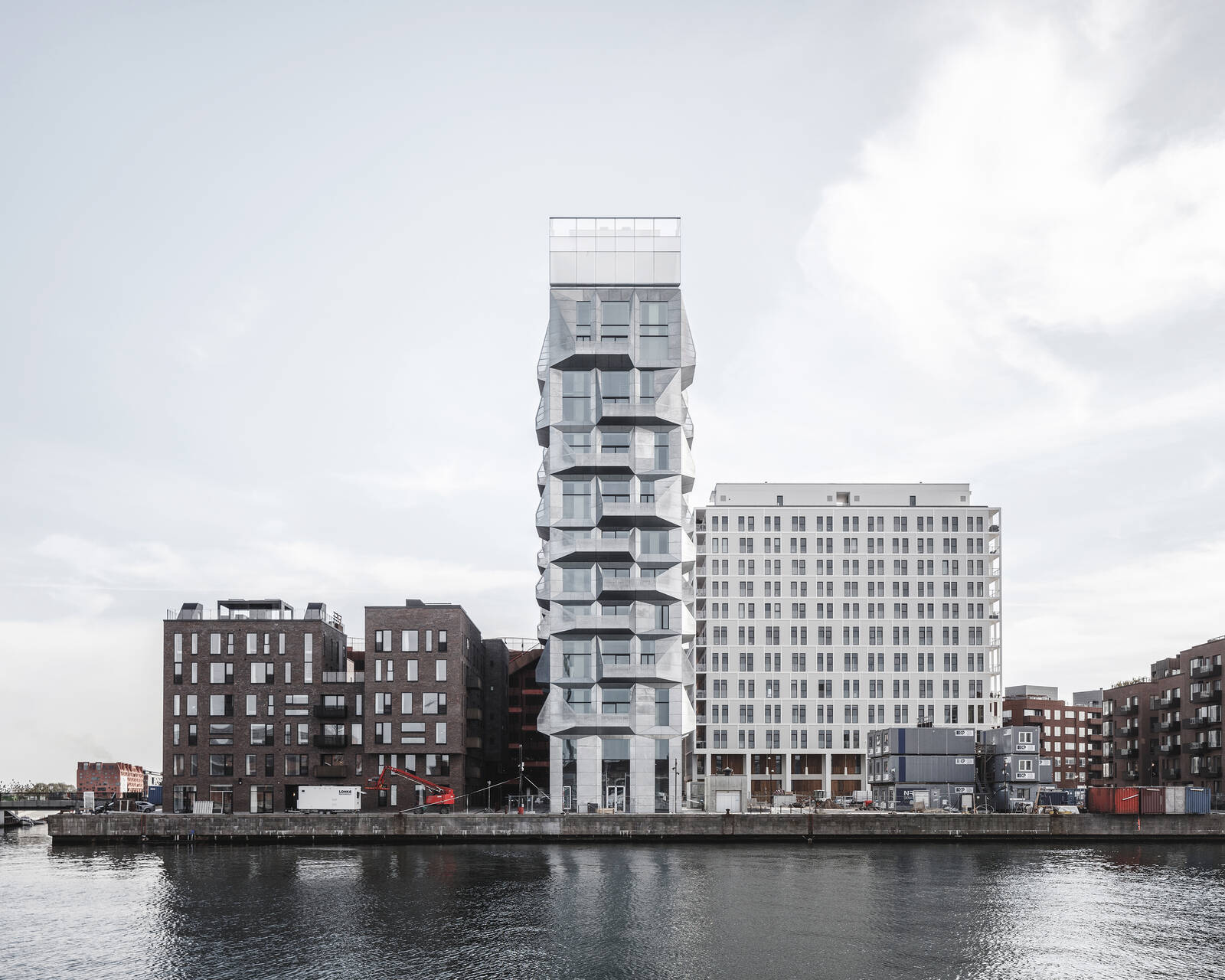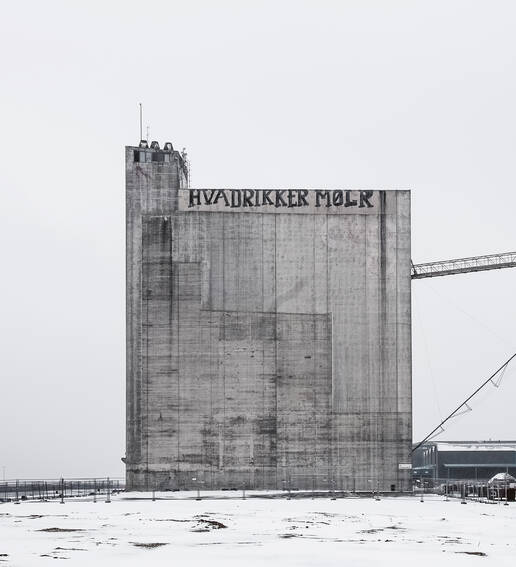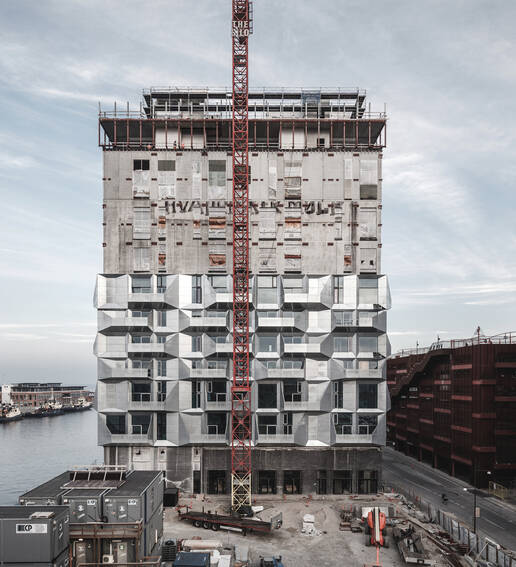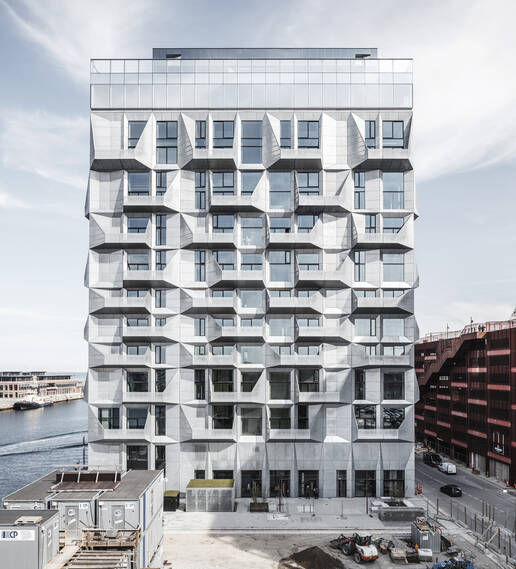 The new façade was designed to relate to the original concrete structure and thus retain a clear continuity between new and old. A layer of insulation was added to the exterior to serve as the new building envelope.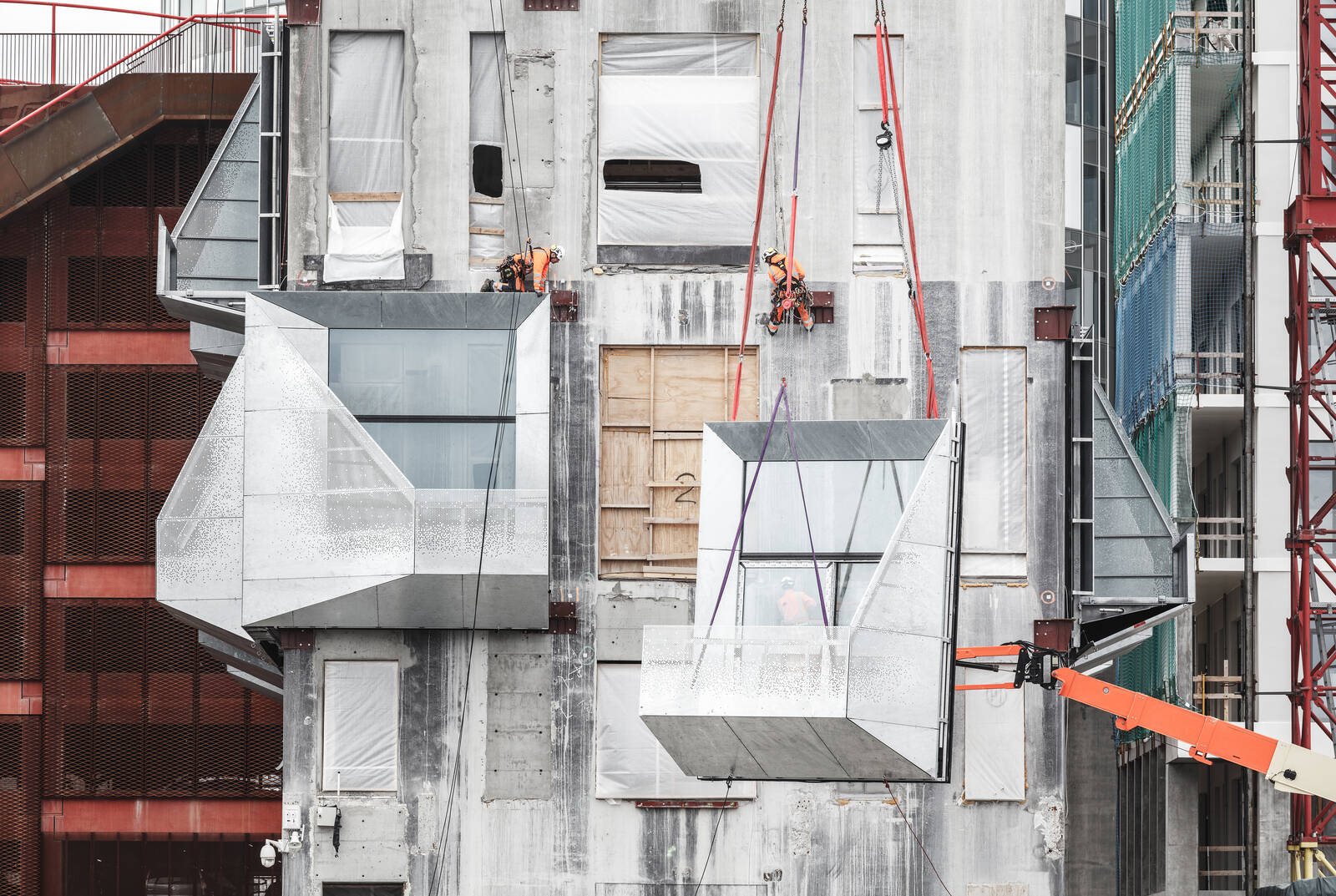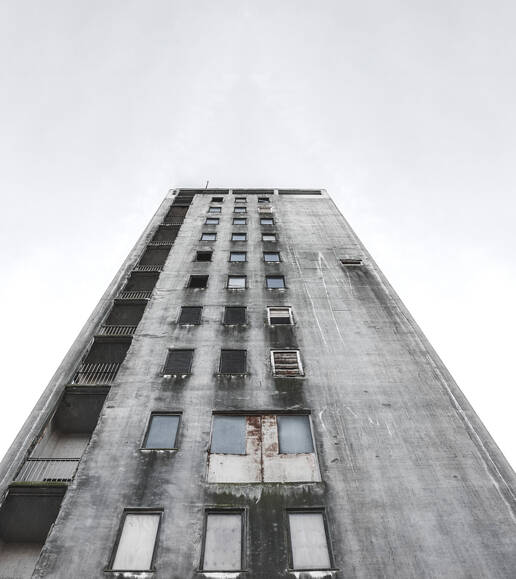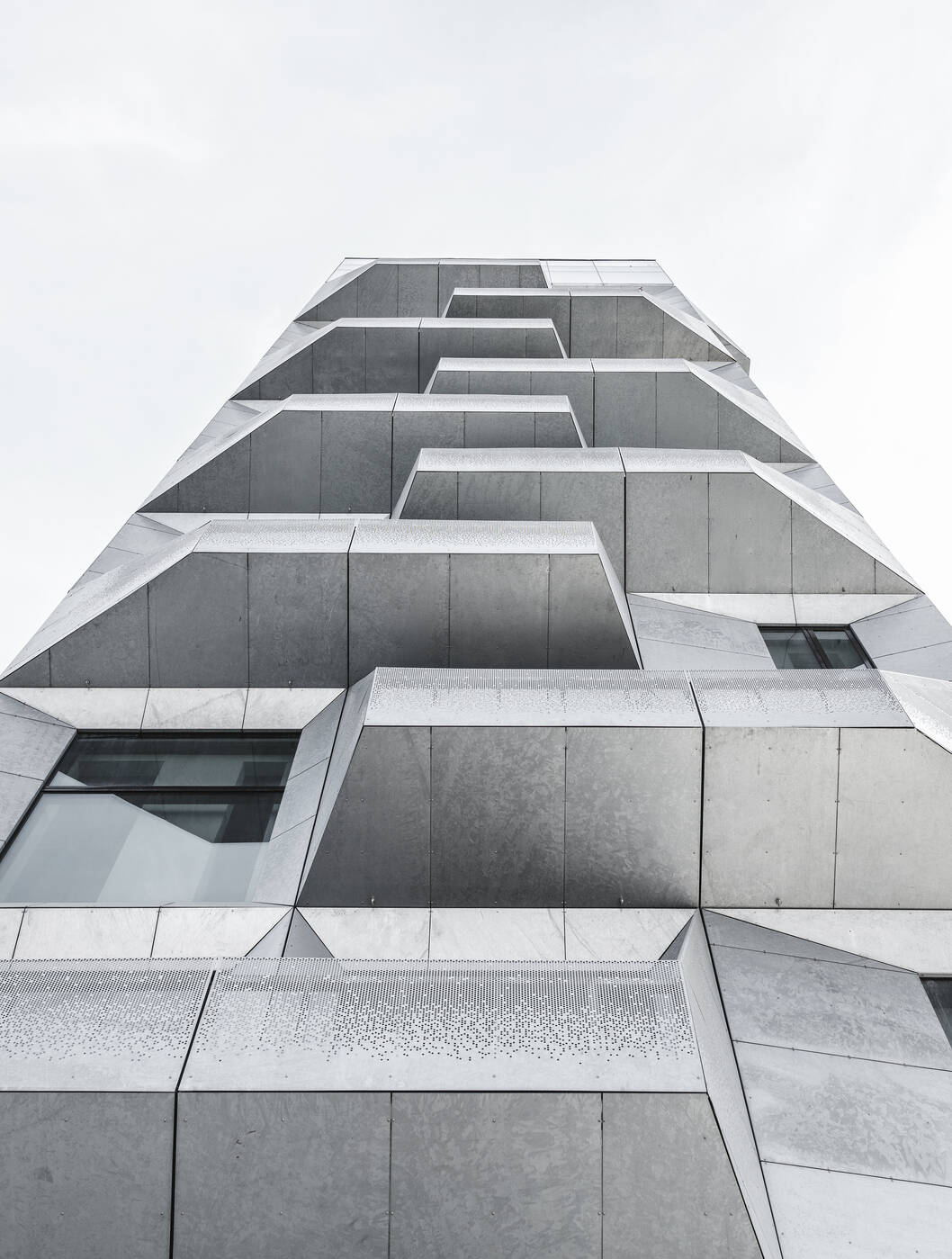 The façade of The Silo is constructed of high-precision prefabricated 3D modules, creating an efficient sculptural "overcoat".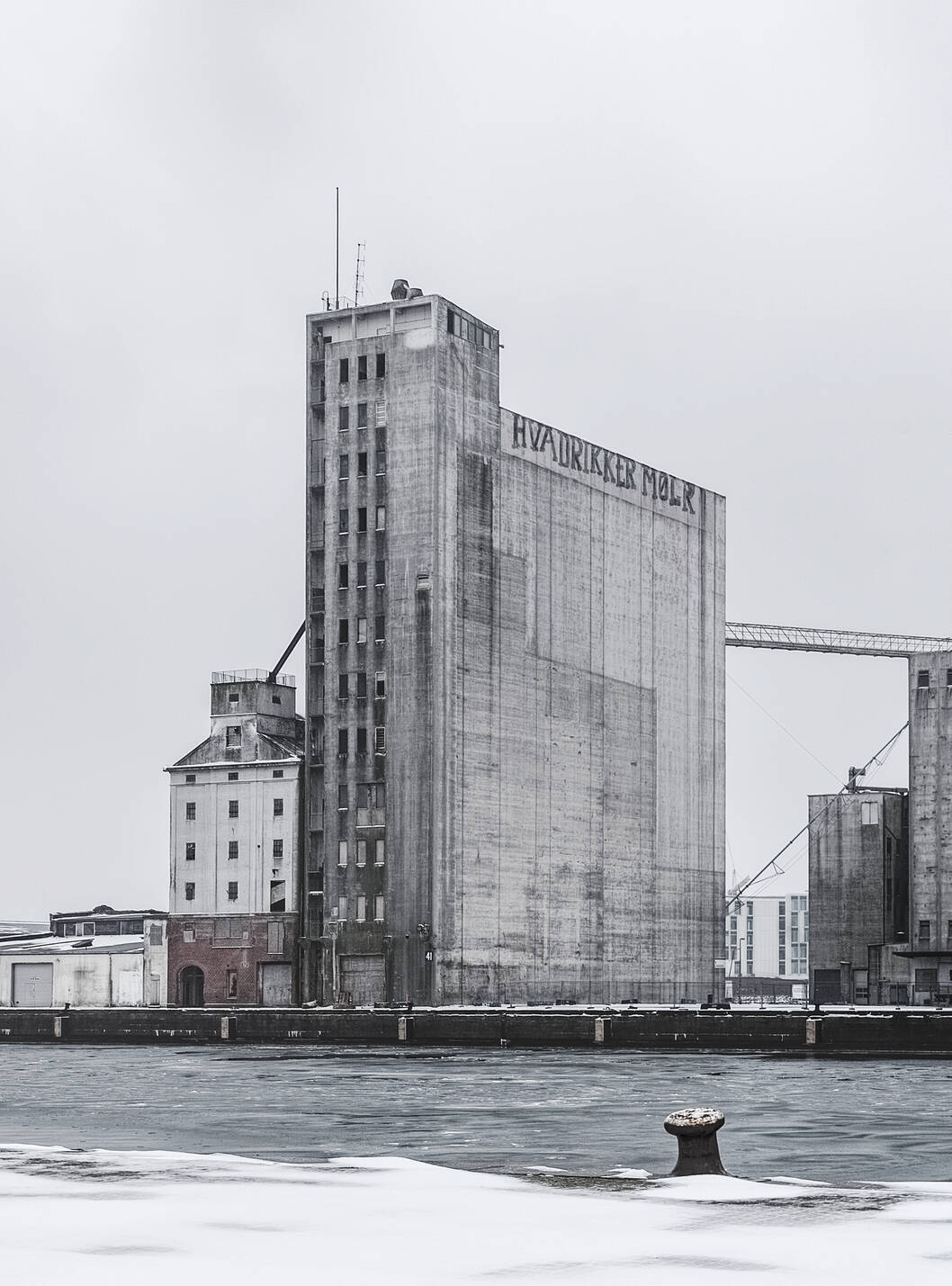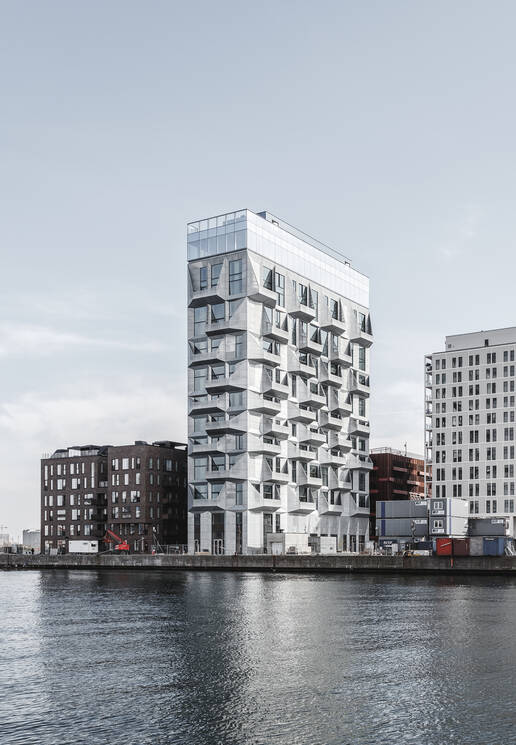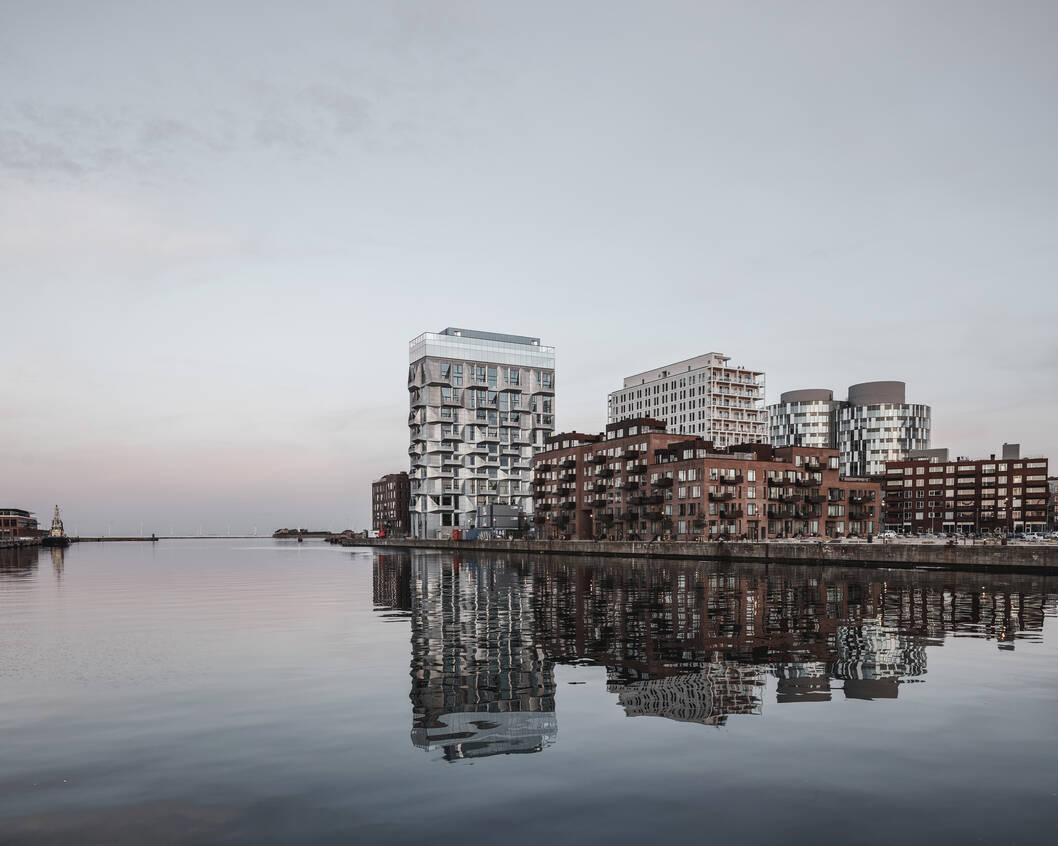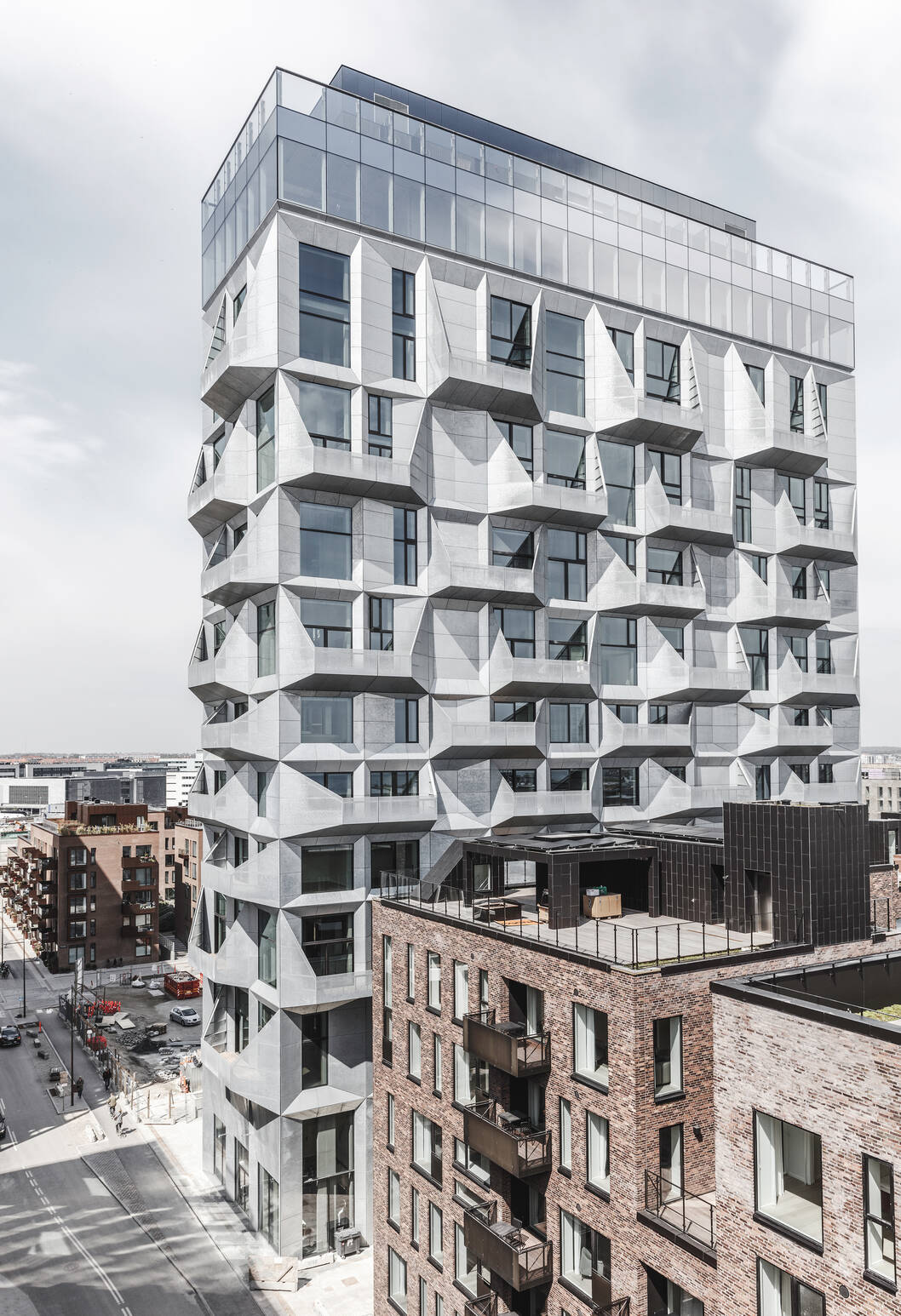 Inside-out facade
concept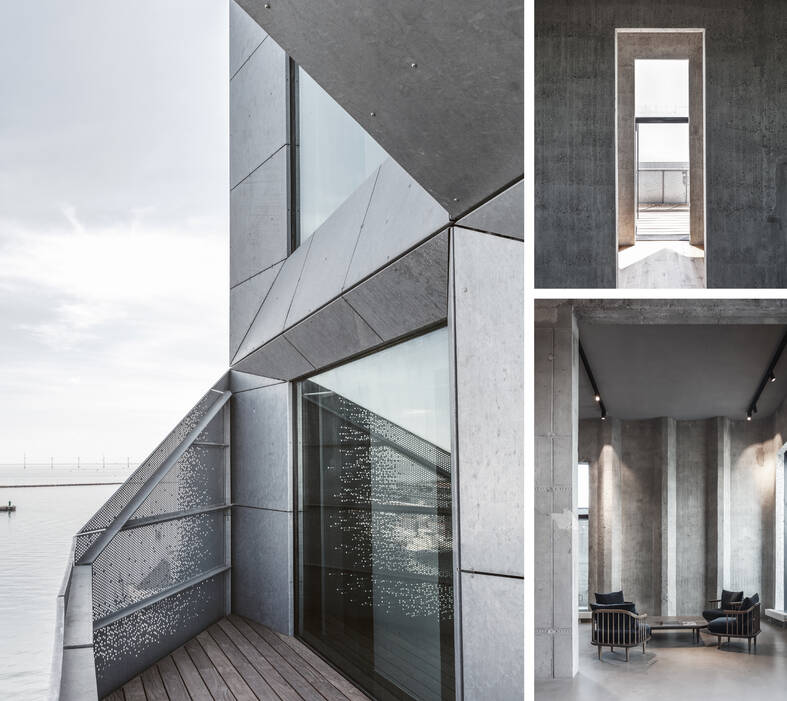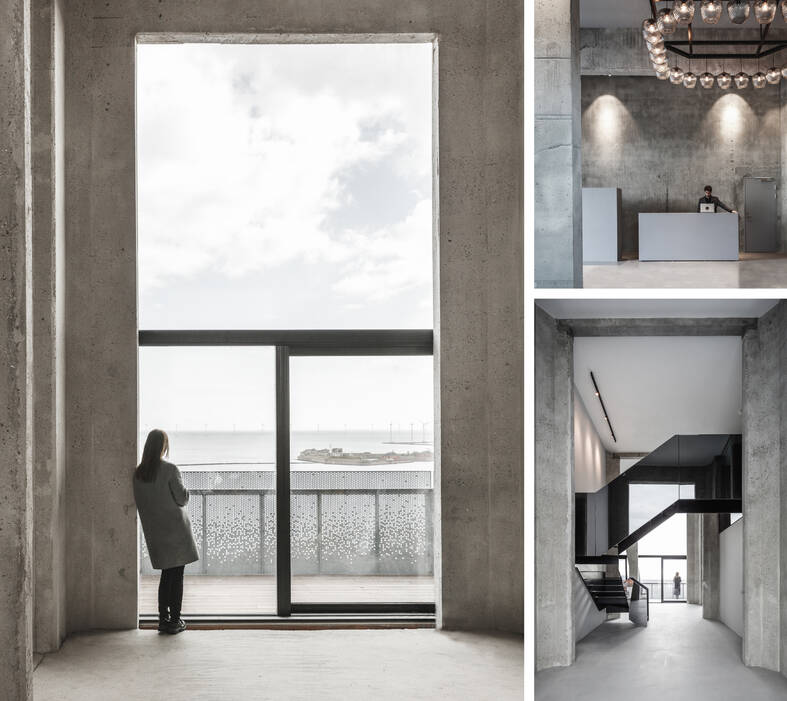 The Silo's amazing concrete spaces have been transformed into 39 unique apartments. The cut concrete becomes a characteristic detail in the interior of the apartments.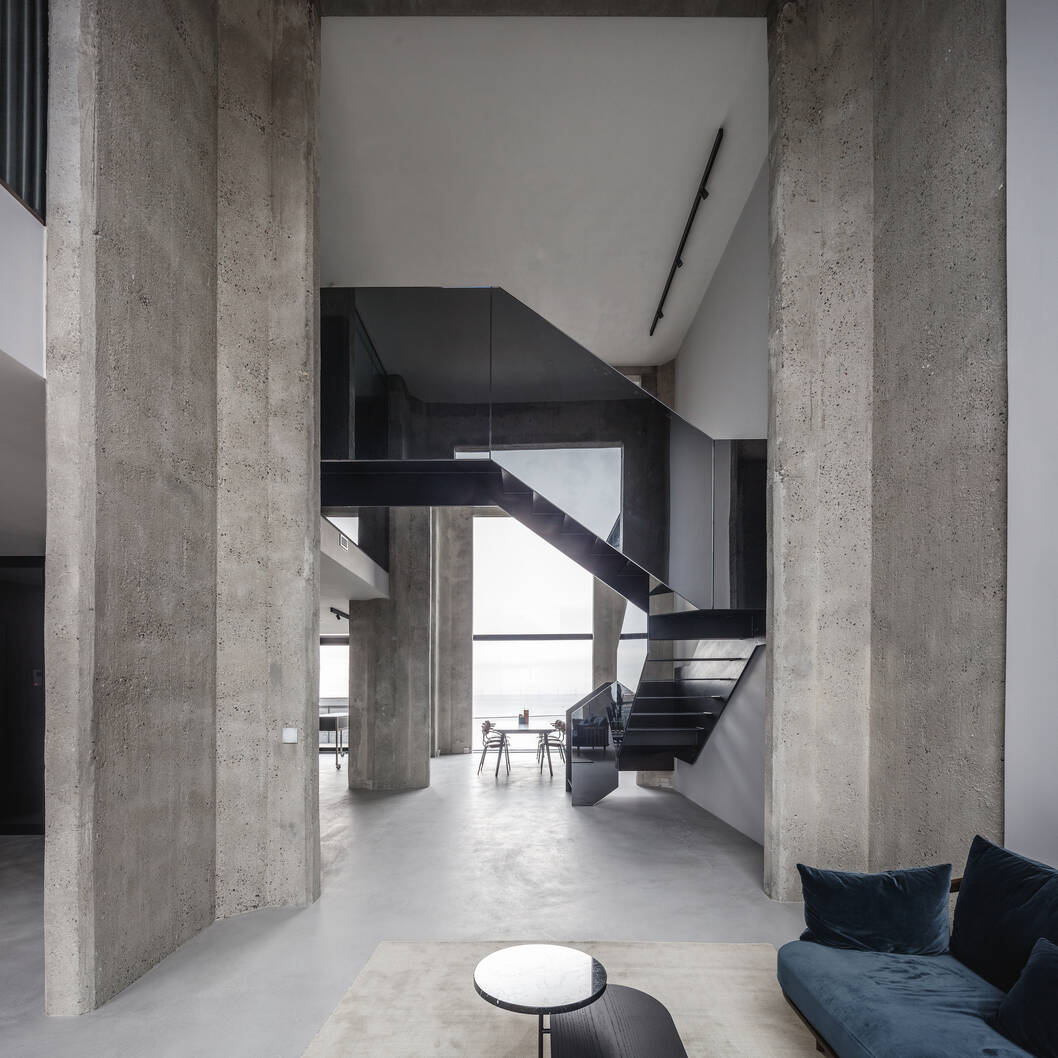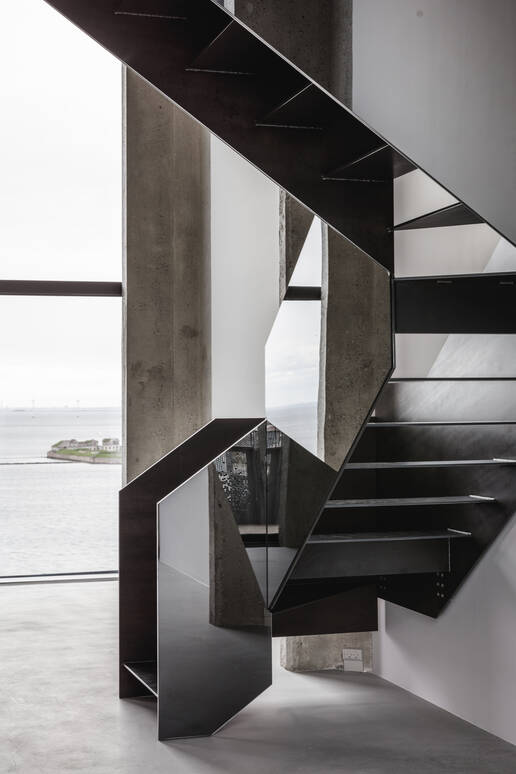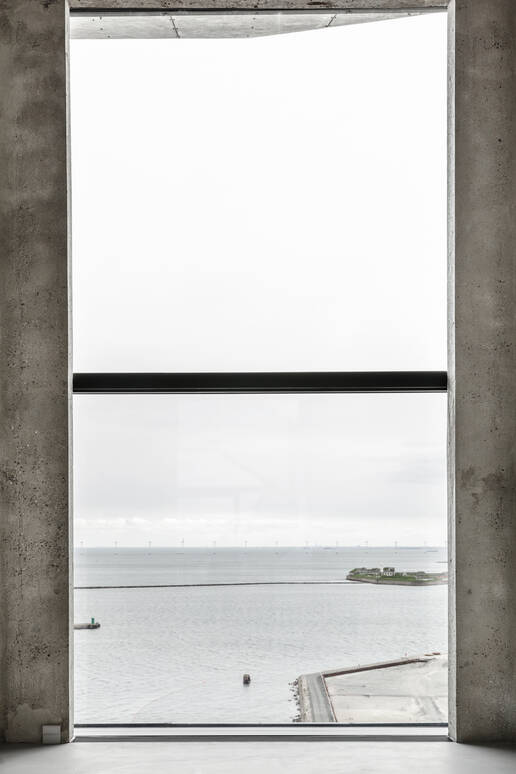 The "hat" on top of the building is designed as a generous public restaurant and viewing platform. The glass façade mirrors the surroundings during the daytime, almost vanishing into the sky.