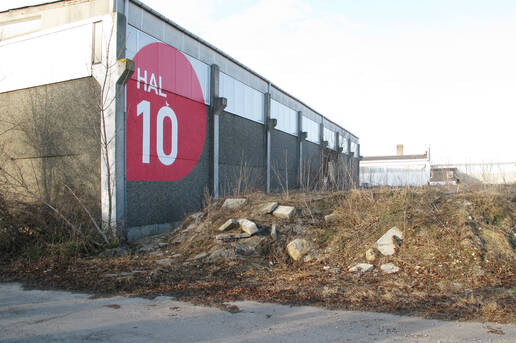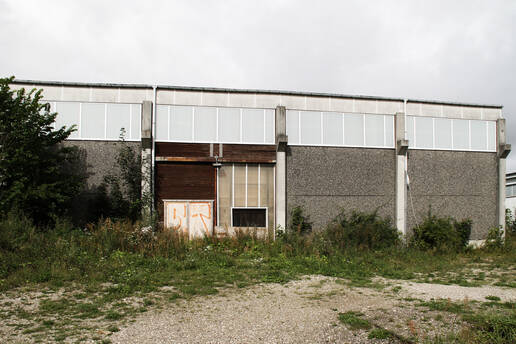 From concrete
factory to creative
learning space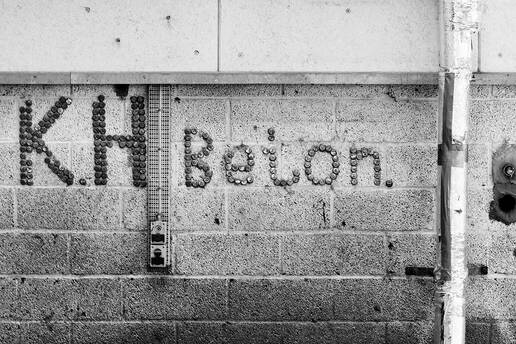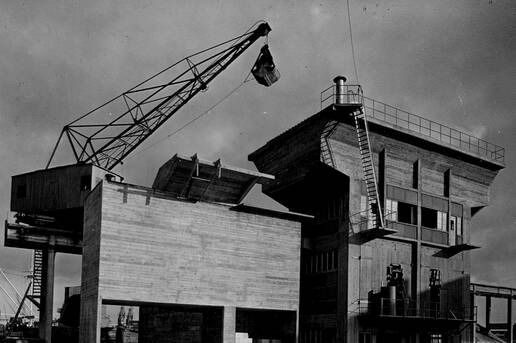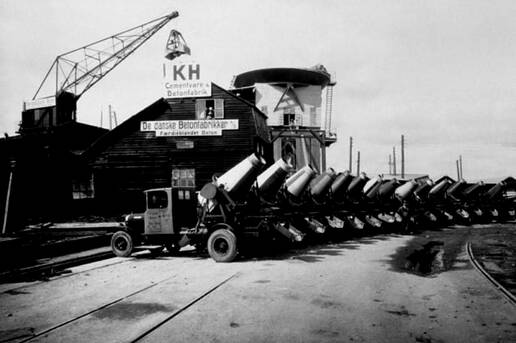 The Unicon area – a former concrete factory – has a characteristic raw concrete expression. Utilizing the durability of the existing structures while being aware of the environmental challenges of producing new concrete, it was a premise for the design to reuse as much of the existing structure as possible.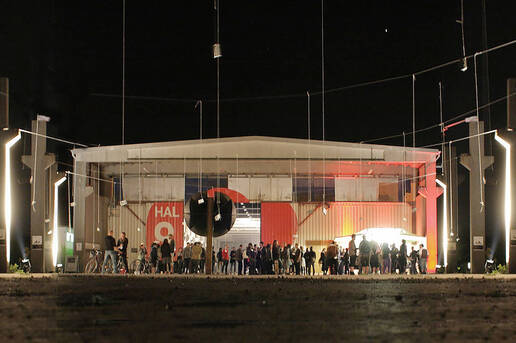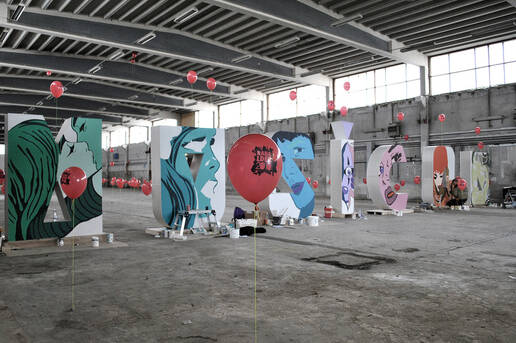 The restoration of the former factory hall has preserved the existing raw concrete girders and pillars as relics of the past production era, while daylight has been let in with the addition of large windows throughout the hall.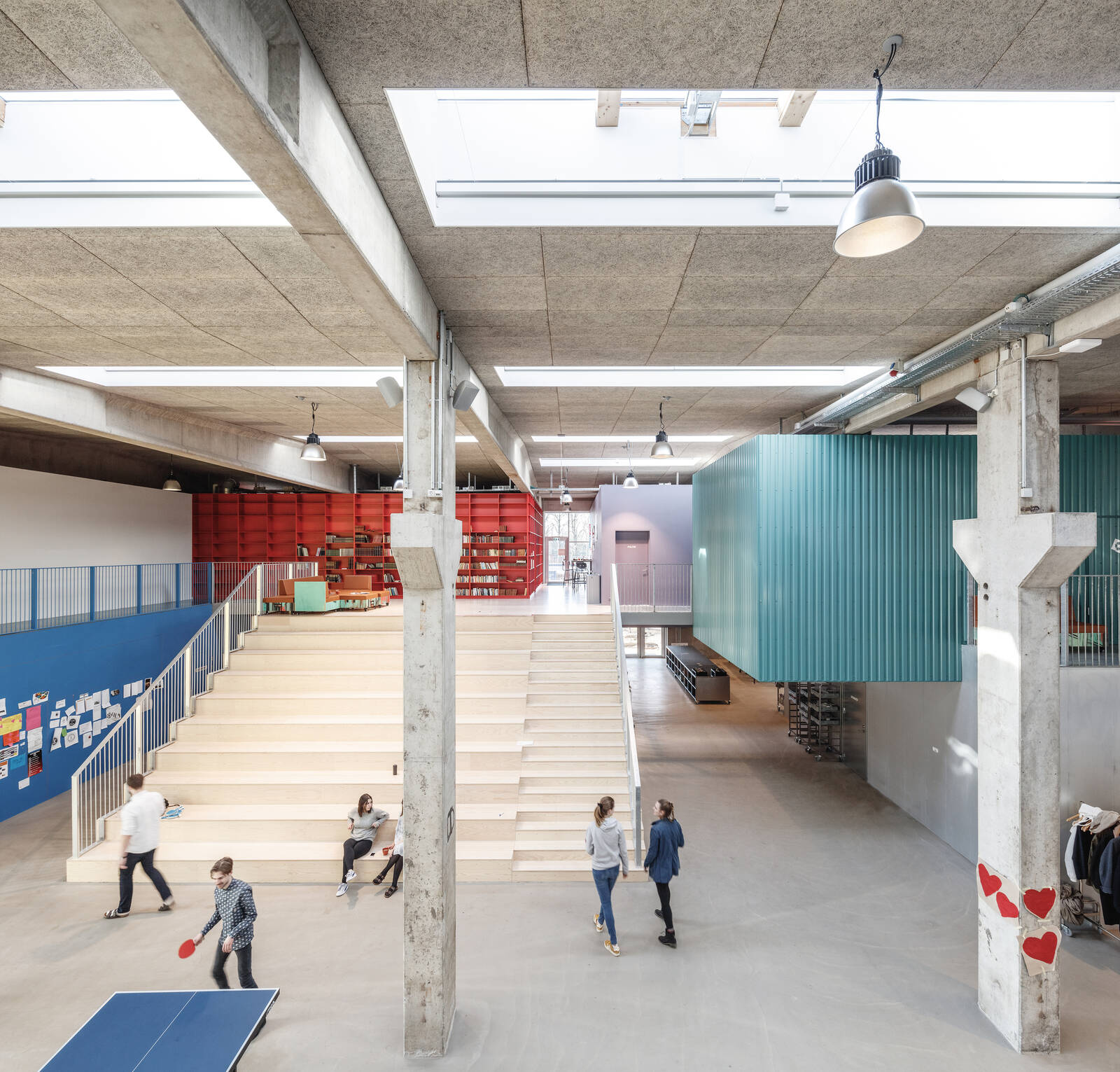 Bringing new and
old together
The hall, which was originally a single open space, today houses 16 large boxes in different colours and materials inspired by the neighbouring, world-famous Roskilde Music Festival. The boxes contain a variety of functions, including workshops for the school's art courses, stages, music studios, dance hall, classrooms, staff room and a lecture hall.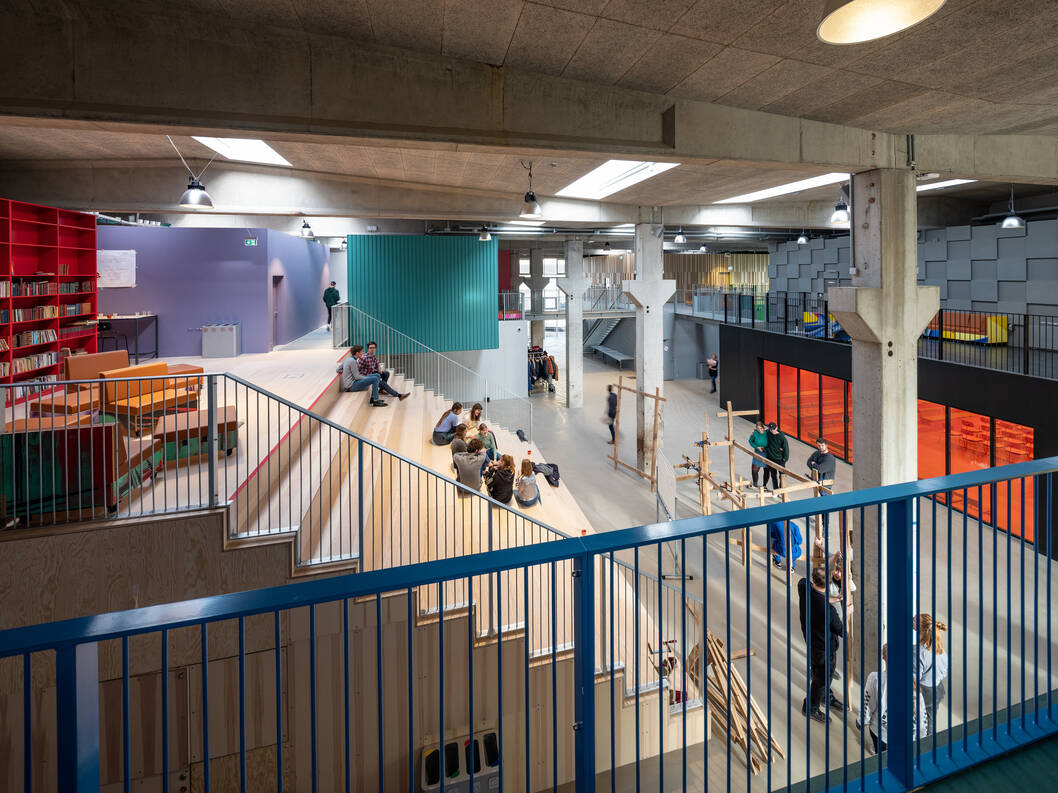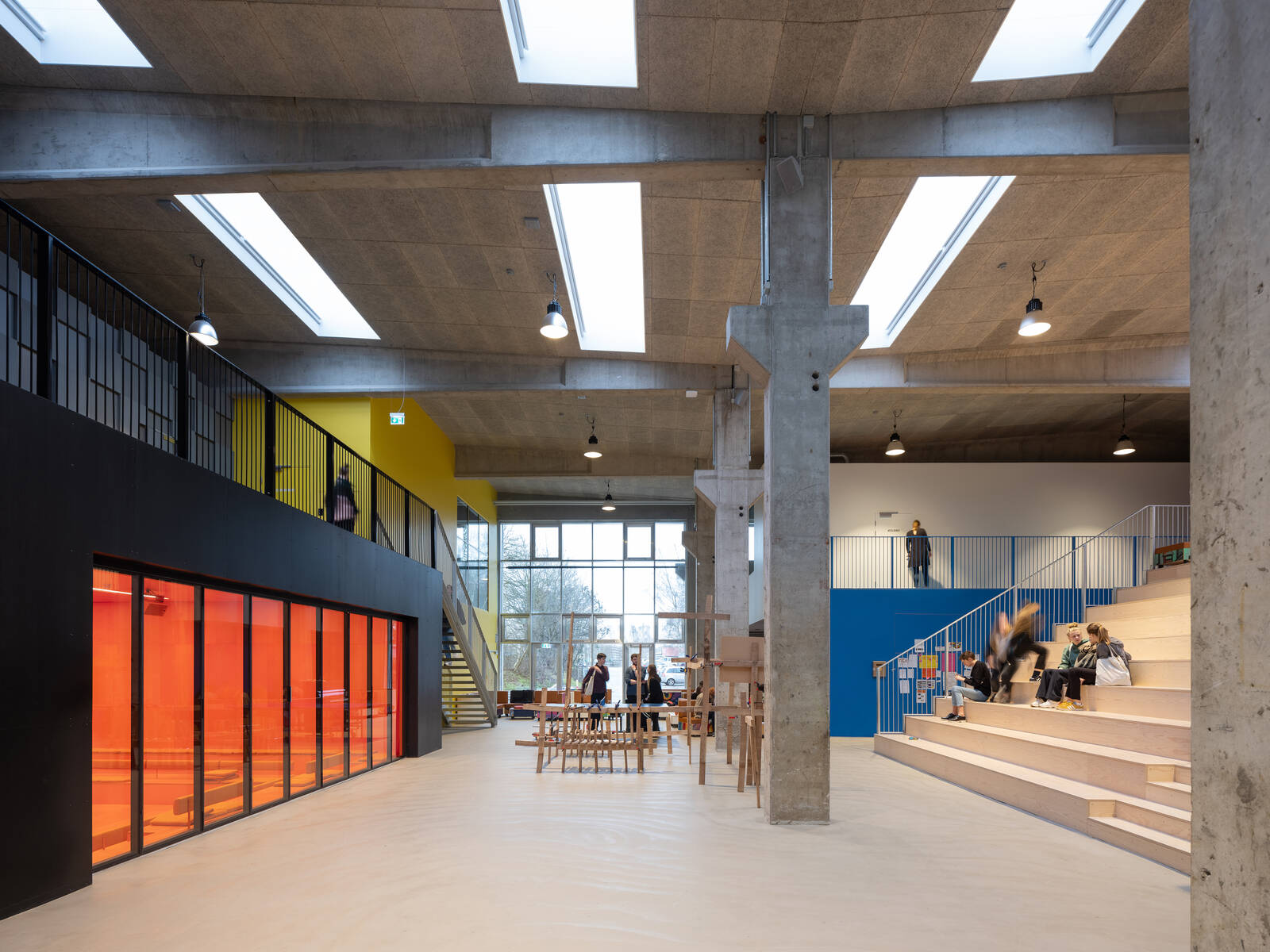 By retaining the hall's industrial identity and repurposing the durable concrete structure of Musicon, the solution preserves the heritage while minimizing the CO2 footprint.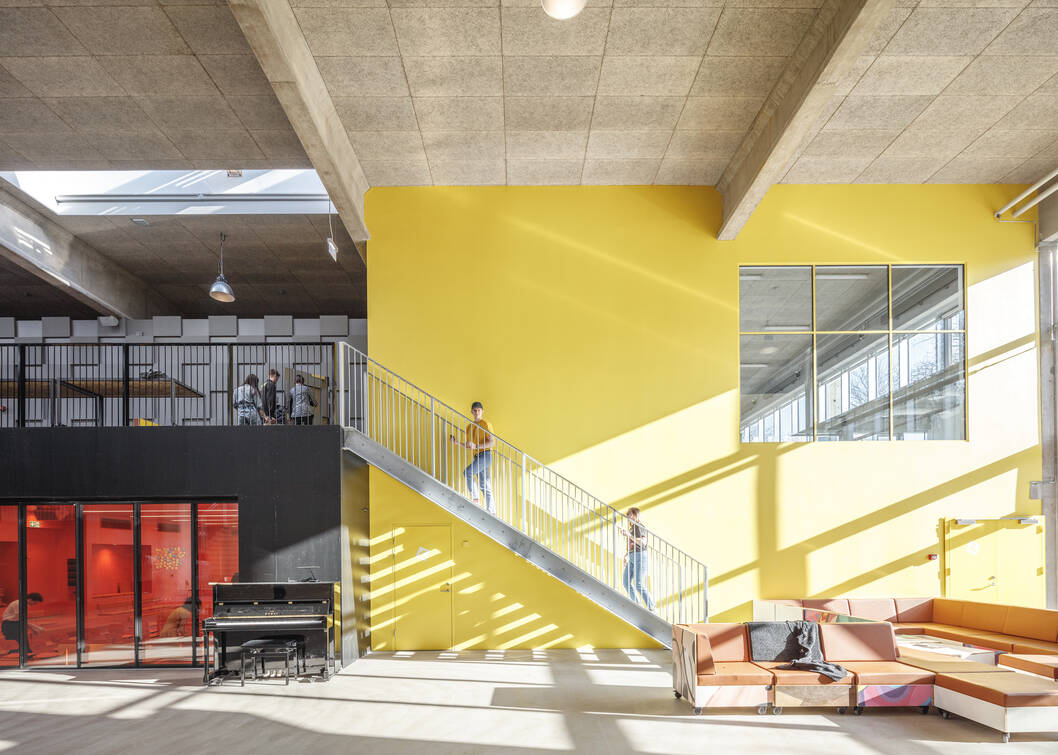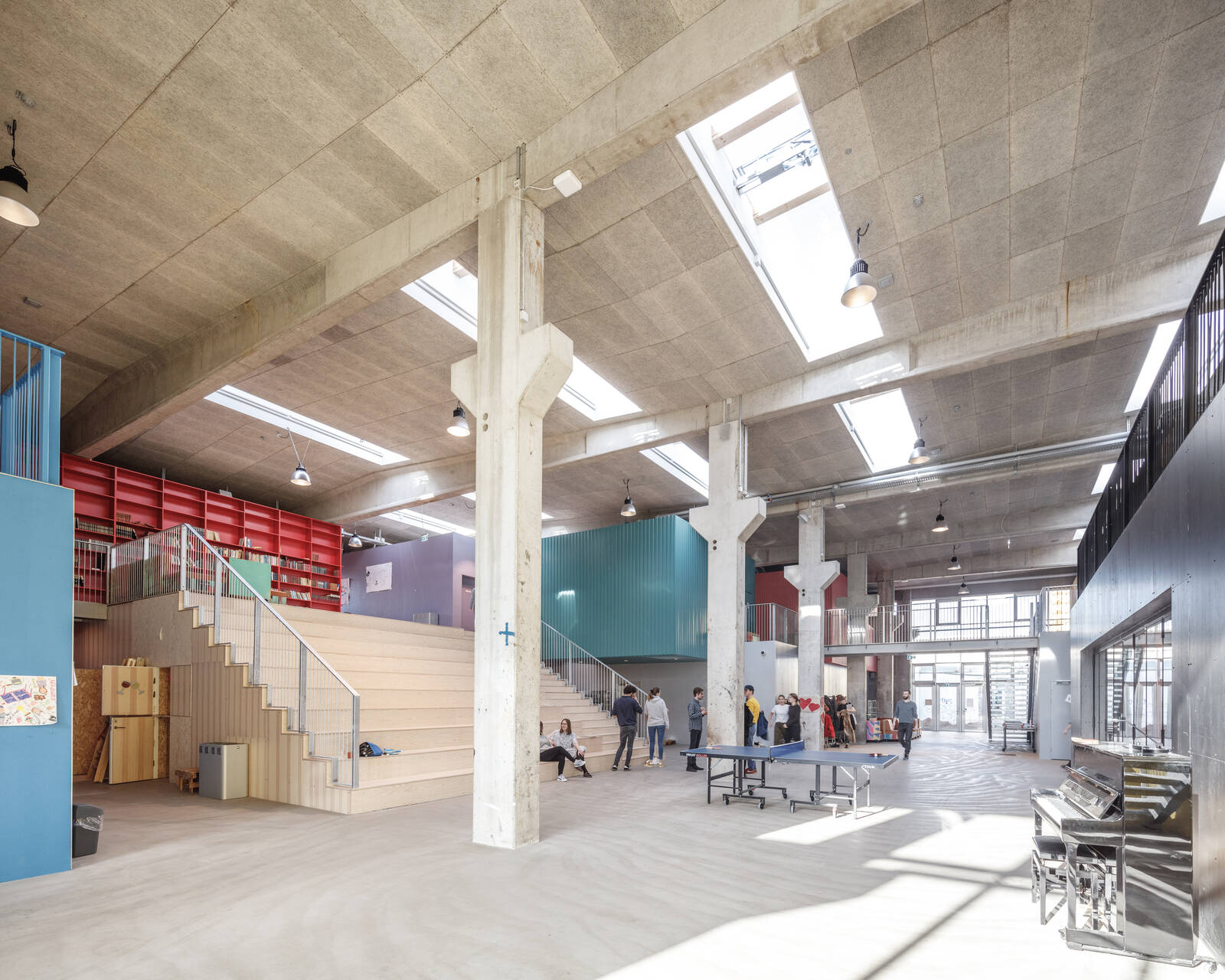 The space in between the colourful boxes that house functions such as music room, wood workshop and studio, forms a central spine, extending from one side of the building to the other. Along this route lies a wooden platform that acts as the school's communal heart.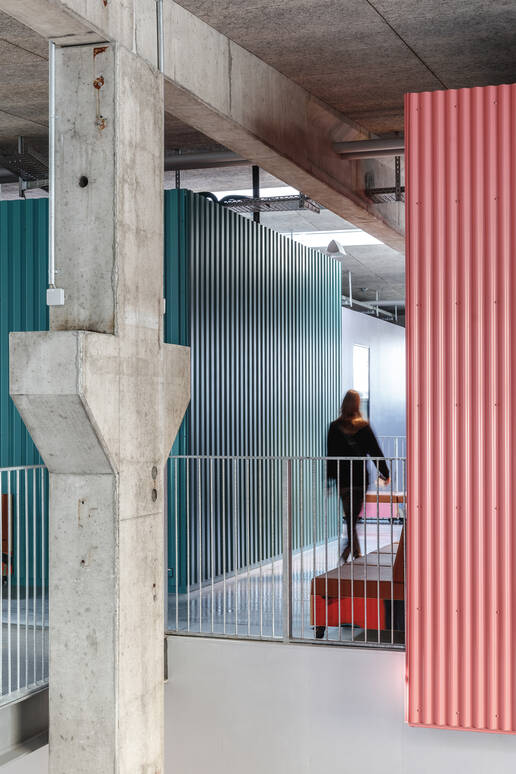 Manifesting the
colourful universe
of Roskilde Festival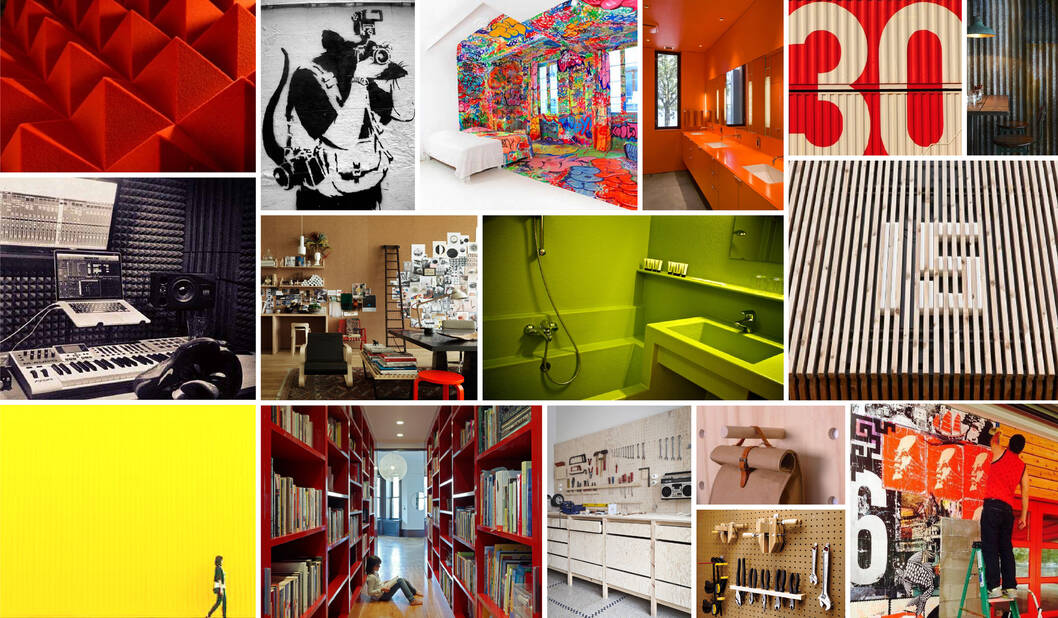 The design of the school is inspired by the spirit of the Roskilde Festival, where music, art activism and freedom are key concepts. The informal vibe of the festival is mirrored in the interior design of the school.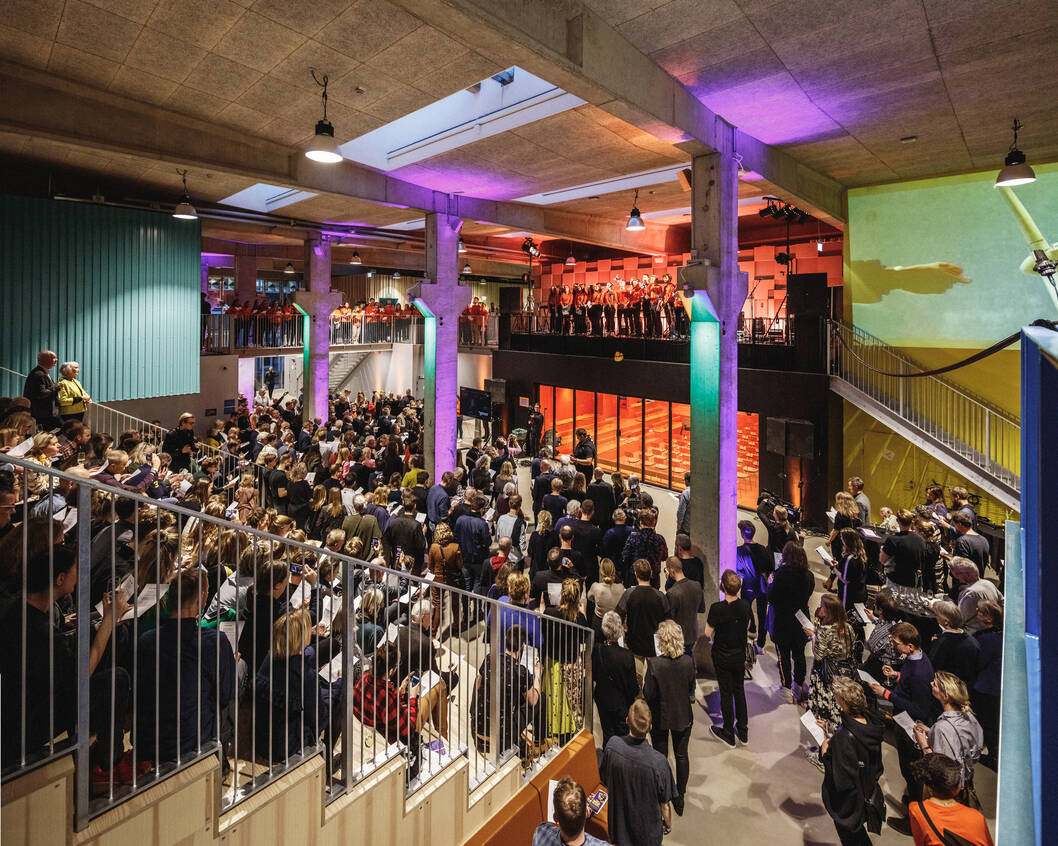 Hall 10 with its robust and simple framework appeals to the creative power of the students. The 16 new boxes installed inside the hall act as counterpoints to the rough industrial expression of the former concrete factory, but the balance between new and old, high and low preserves the industrial expression.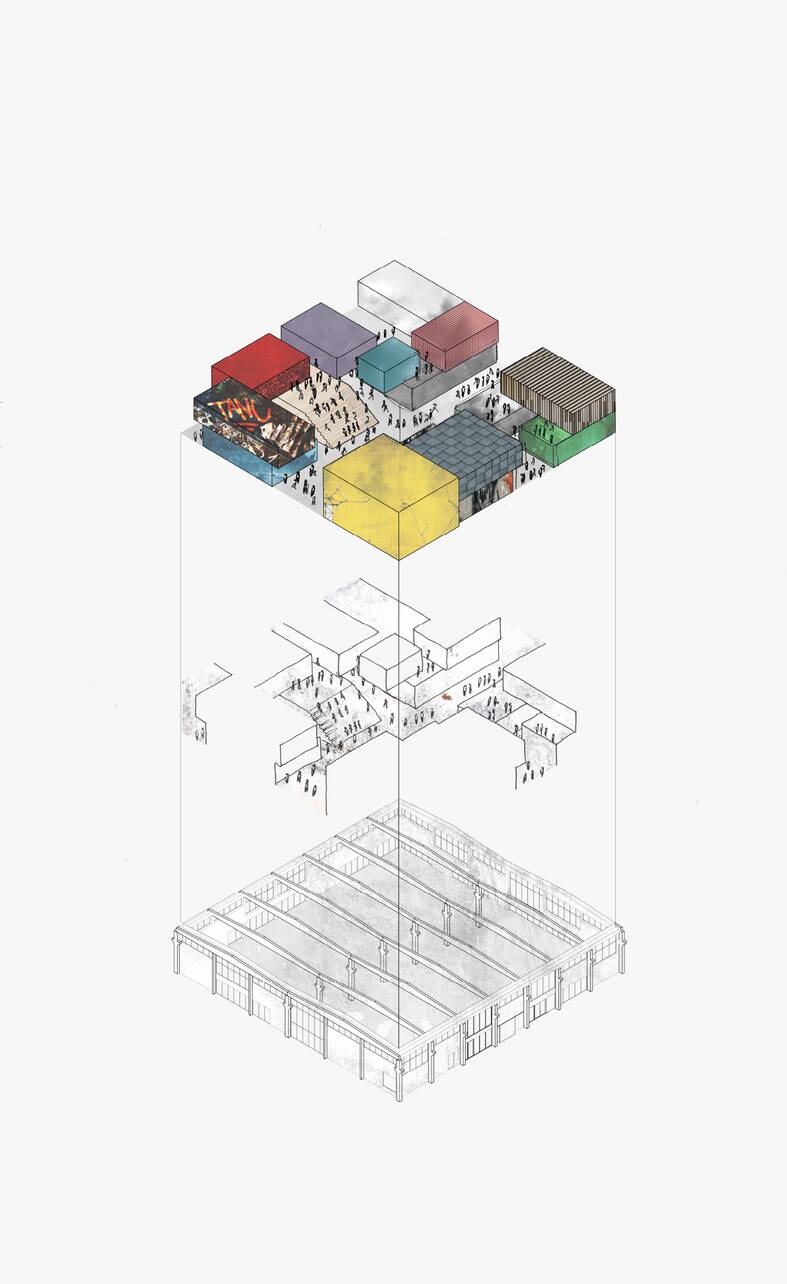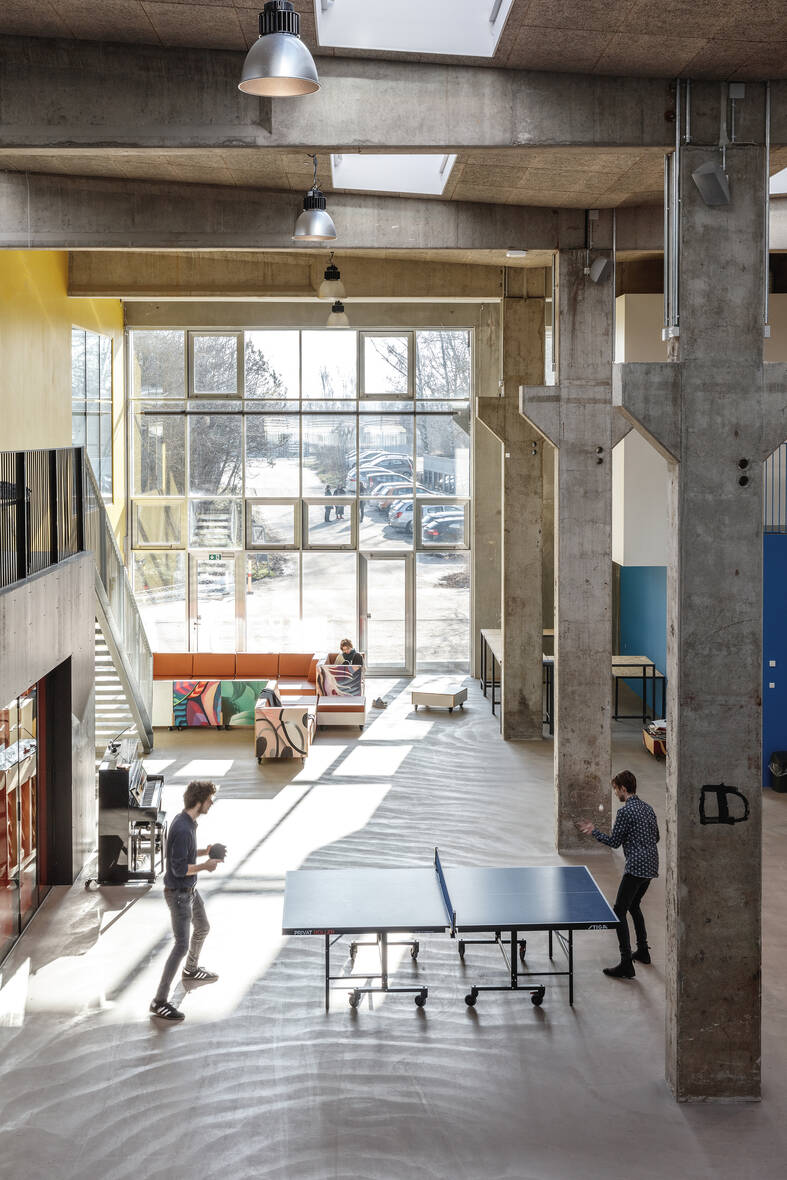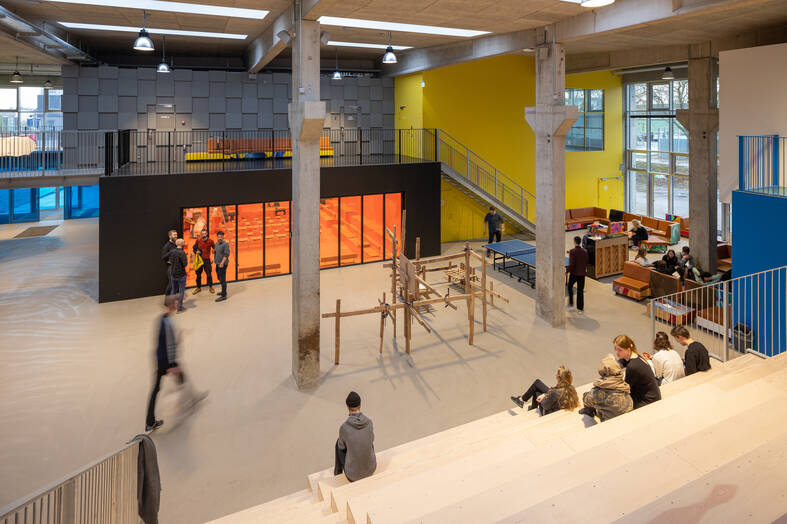 One of the boxes hosts a 150-capacity auditorium, named the Orange Stage in a nod to the main stage of the Festival.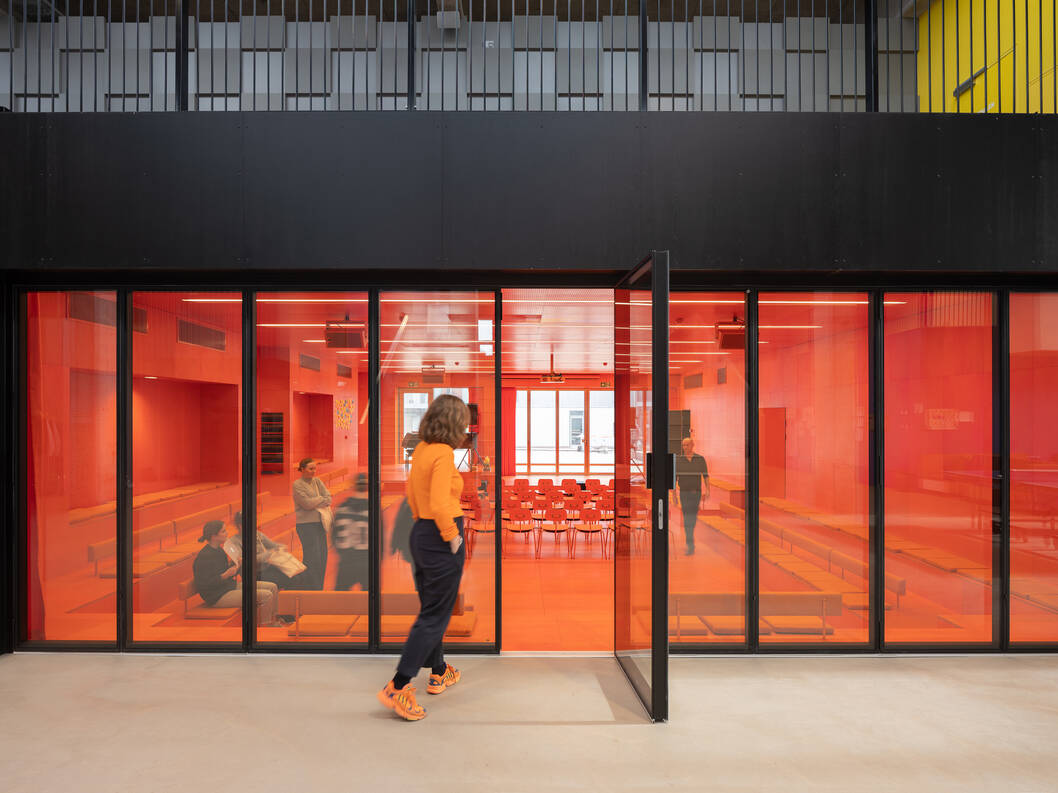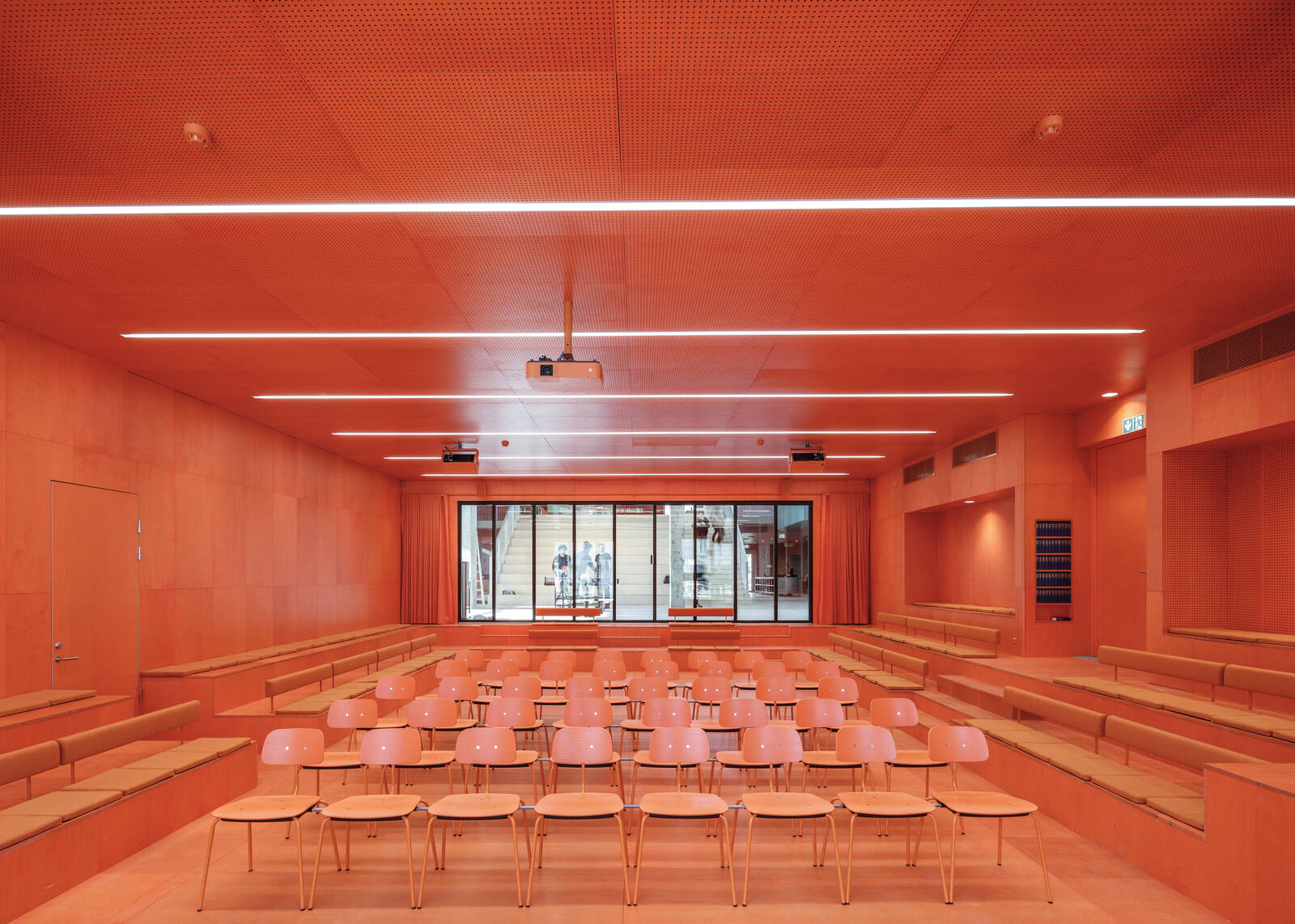 Warm materials, such as plywood, lend a natural feel to the interior, which is enhanced by the contrast to the more industrial materials, such as concrete, glass and anodized steel in different shades.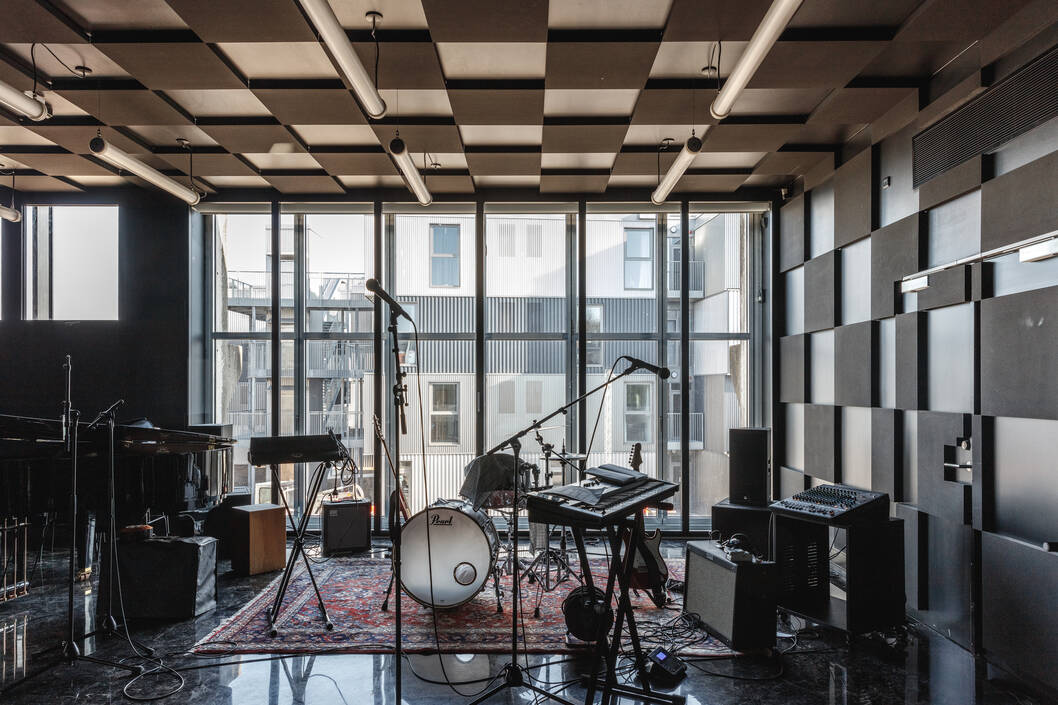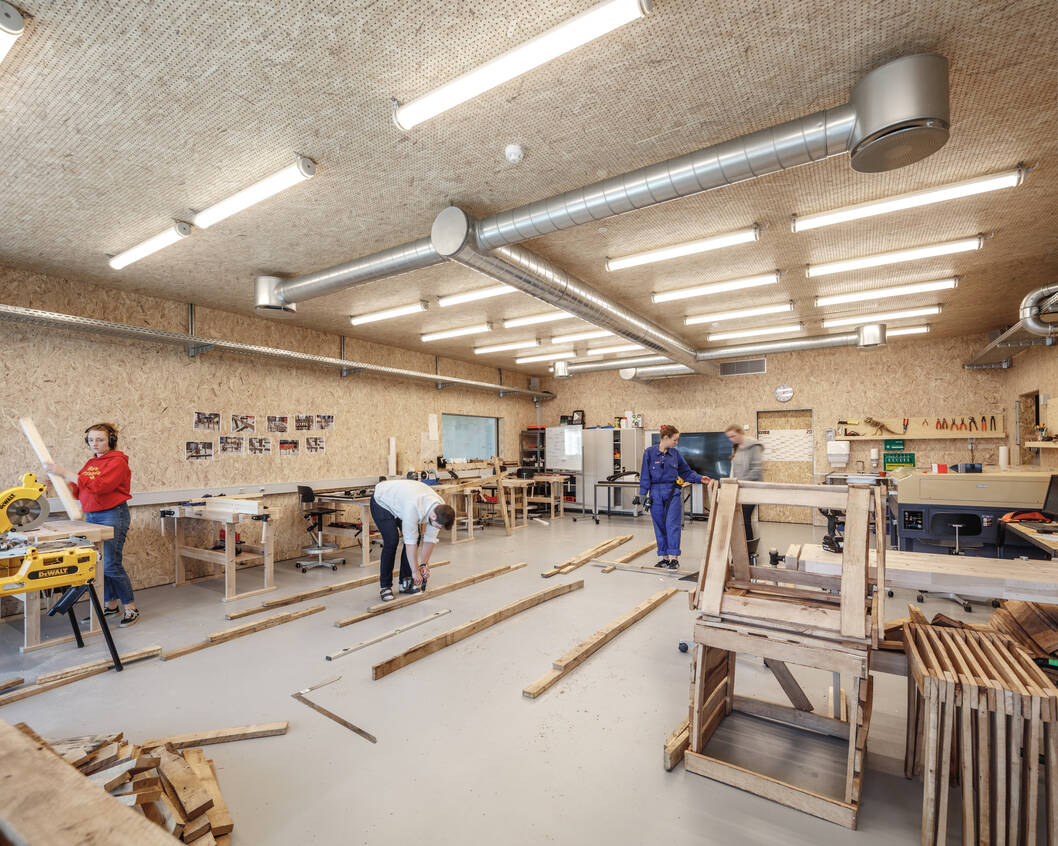 Each box is designed as a distinct space that provides an optimal setting for the students to engage in the individual subjects, such as workshops for the school's art courses, stages, music studios, dance hall, classrooms and a staff room.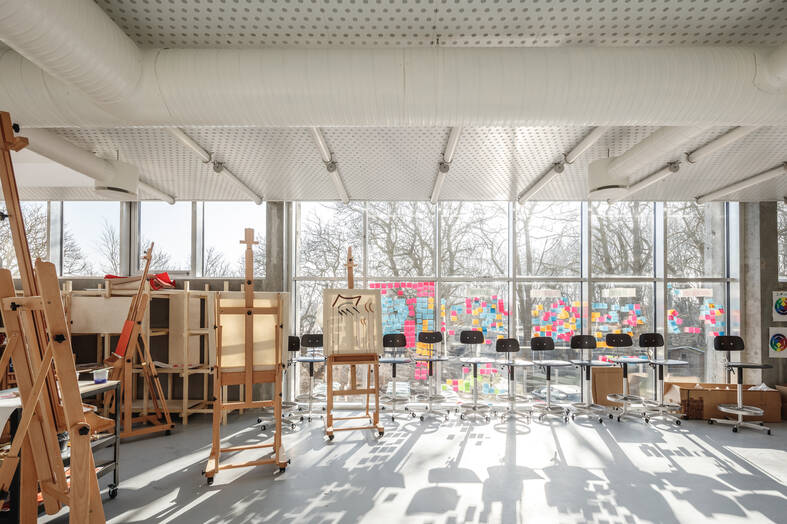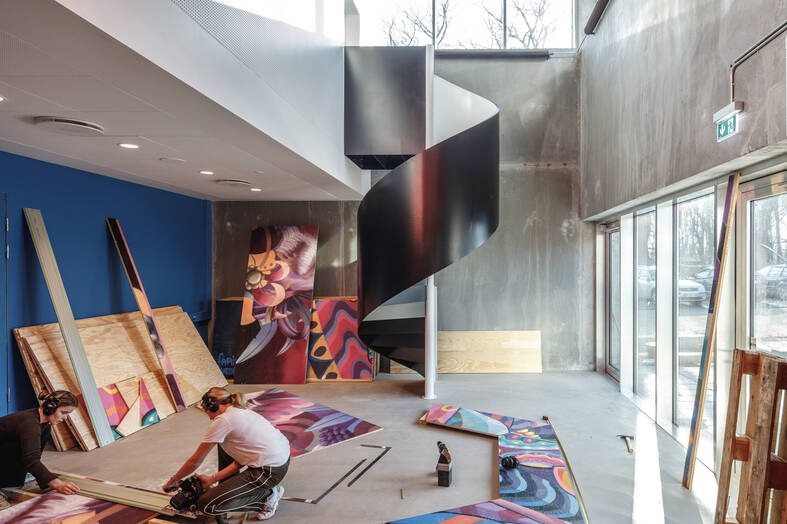 Next to the Roskilde Festival Folk High School are two blocks of student housing constructed as stacked modules with sinusoidal and trapezoidal metal cladding that has clear references to the area's history as an industrial production area.