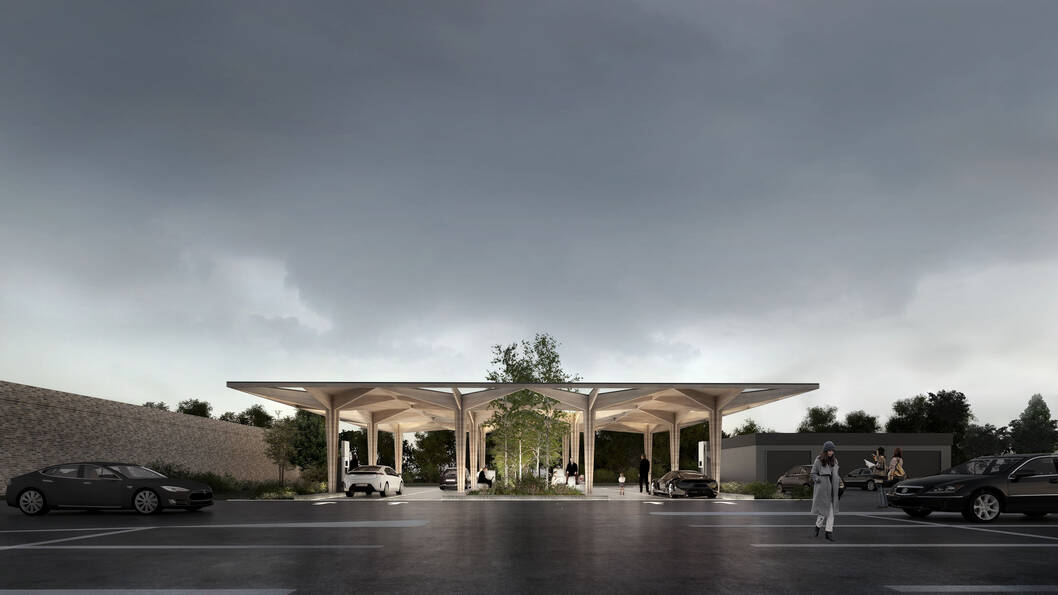 Ultra-Fast Charging Stations win Building Awards 2018
Cobe's Ultra-Fast Charging Stations is named winner of the Infrastructure Prize at Building Awards 2018. The jury found, among other things, that the ultra-fast charging stations are a step in the right direction if Denmark is to be free of petrol and diesel cars.
While it takes approx. five minutes to fill up your car with petrol, charging an electric vehicle today is a more time-consuming exercise. Cobe's design for the ultra-fast charging station is based on a green rethink of the conventional petrol station. The charging station should not only minimize the charging time, but also create a meaningful break for the driver. The station takes the form of a series of structural 'trees', with 'crowns' that filter light and shade. The modular approach means that the design is scalable, and that one 'tree' can easily be multiplied to become a 'forest' depending on the required capacity.
The future is being built in Fredericia these days, with the first ultra-fast charging station under construction, set for completion in 2019.