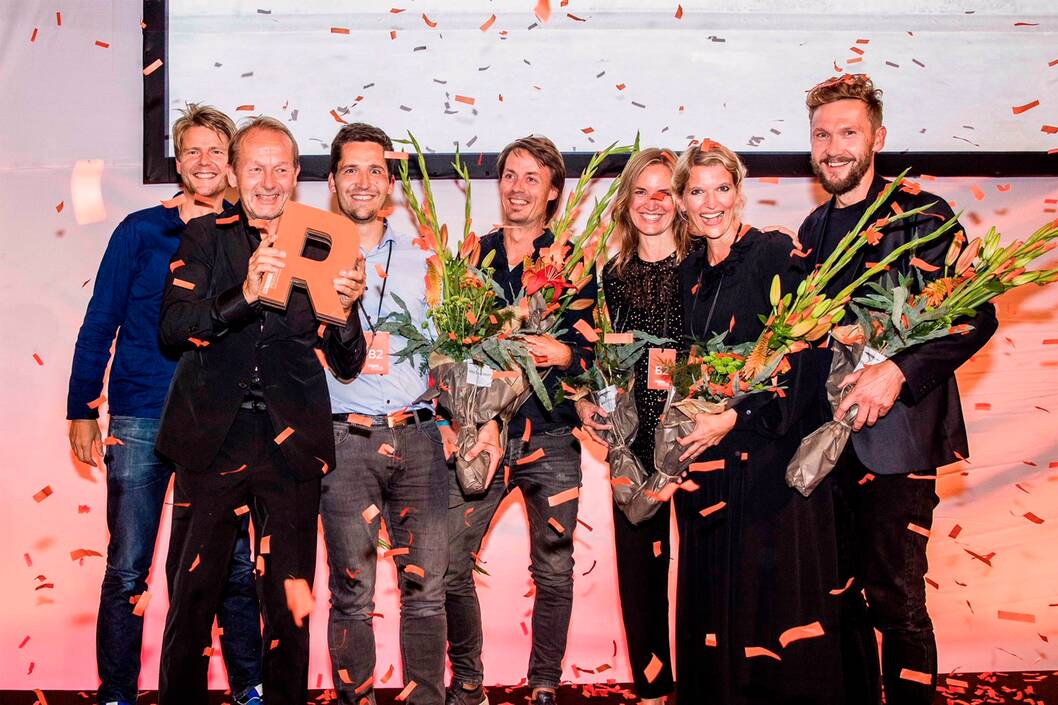 The Silo wins RENOVER Prisen 2018
The Silo wins RENOVER Prisen 2018, acknowledged as Denmark's best renovation project the past year. Out of 182 entries, the prize was granted last night to the team behind the renovation of the former grain silo in Copenhagen's Nordhavn; Cobe, Klaus Kastbjerg and NRE Denmark. The Silo was awarded with the following words:
"The Silo is a billiant example of an ambitious transformation of a post-industrial harbour area into attractive, exclusive residences. This is of great value as there are multiple abandoned silos located around Denmark's harbour areas, awaiting the decision to be reused or demolished. The recklessness of The Silo's material roughness, the interior design and the groundbreaking architectural facade expression are all so promising and innovative that there is absolutely no doubt about the renovation's calibre."
RENOVER Prisen is an annual award celebrating Denmark's best renovation - funded by Reldania and Grundejernes Investeringsfond. The ambition is to provide the visibility and recognition that the architectural discipline deserves by emphasizing outstanding renovation projects that exist throughout the country. Read more here.