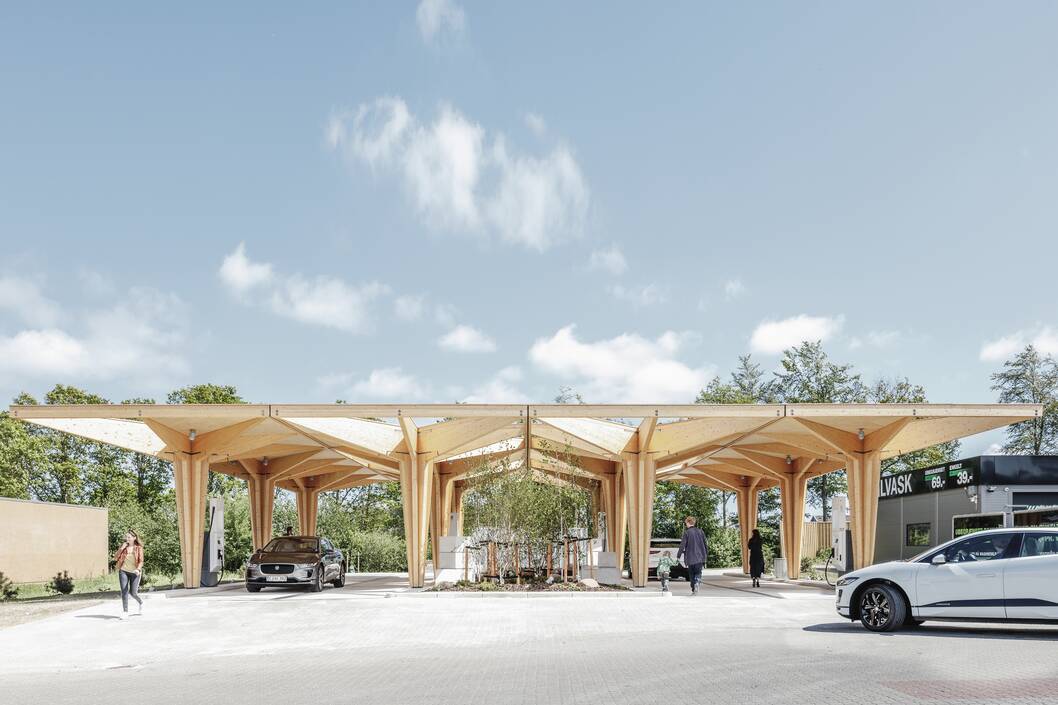 The first of 48 Ultra-Fast Charging Stations for electric vehicles opens in Denmark
In cooperation with Powered by E.ON Drive & Clever, Cobe has designed a new type of sustainable charging stations for electric vehicles (EVs) in Scandinavia. The stations not only promise to recharge a vehicle in just 15 minutes but also offer drivers and passengers a chance to recharge their own mental batteries while the car is being powered up.
The stations are constructed in certified wood and surrounded by trees, grass and shrubs with the aim of enhancing biodiversity around the station. All building components can be disassembled and reused.
Located in the Danish city of Fredericia, the first of its kind was inagurated today, and is part of an upcoming network of 48 ultra-fast, sustainable EV charging stations along Scandinavian highways.