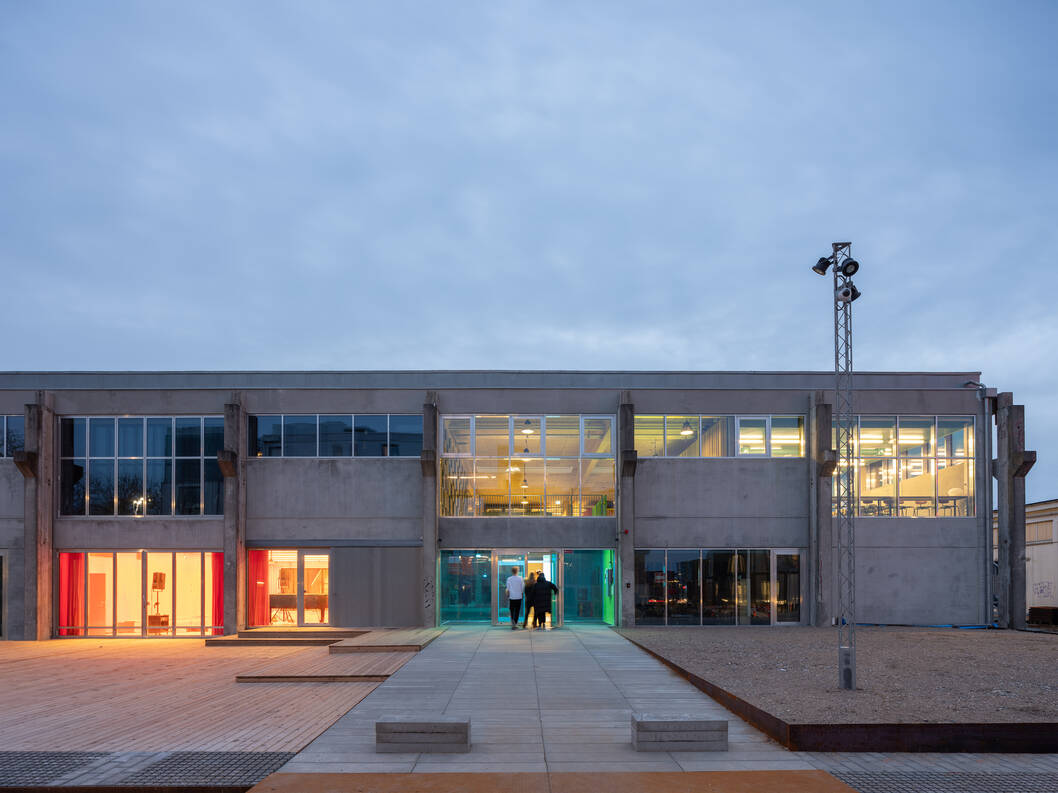 Roskilde Festival Højskole wins German Design Award 2020
Cobe and MVRDV have won the distinguished German Design Award 2020 for Roskilde Festival Højskole. The project is part of the Musicon district in the city of Roskilde, that has transformed an old industrial area into an area consisting of a school, student housing, a rock museum, among others.
The jury of the German Design Council has given the following statement on awarding the folk high school:
"The colorful cubes, integrated into the existing architecture of the old concrete factory through a distinctive box-in-box concept, act as classrooms reminiscent of the modern interior style of a start-up company. A refreshingly-different choice of architecture for a school, which underlines the informal teaching style beautifully."
The German Design Award identifies and presents unique design trends and is given to projects that truly represent pioneering contributions to the German and international design landscape. See more info here.