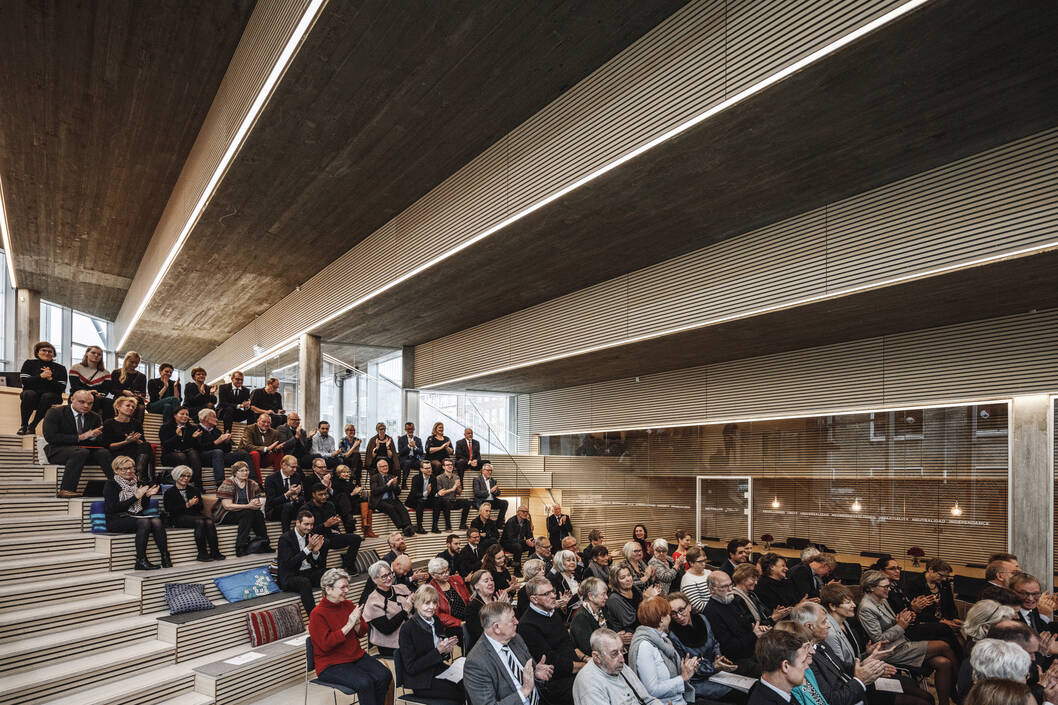 Red Cross Volunteer House inaugurated
Today, the 750 m² Volunteer House for the Danish Red Cross was inaugurated at a grand opening event attended by HRH the Crown Prince and volunteers of the Danish Red Cross, among others.
Shaped as a triangle with a publicly accessible roof surface, Red Cross Volunteer House is designed to invite people in, as well as encourage passers-by to enter and explore. It is not just a building, but a project set to develop voluntary work and become a focal point for anyone wanting to contribute to Red Cross's efforts to help people in need.
See more images from the opening event on Cobe's Facebook.