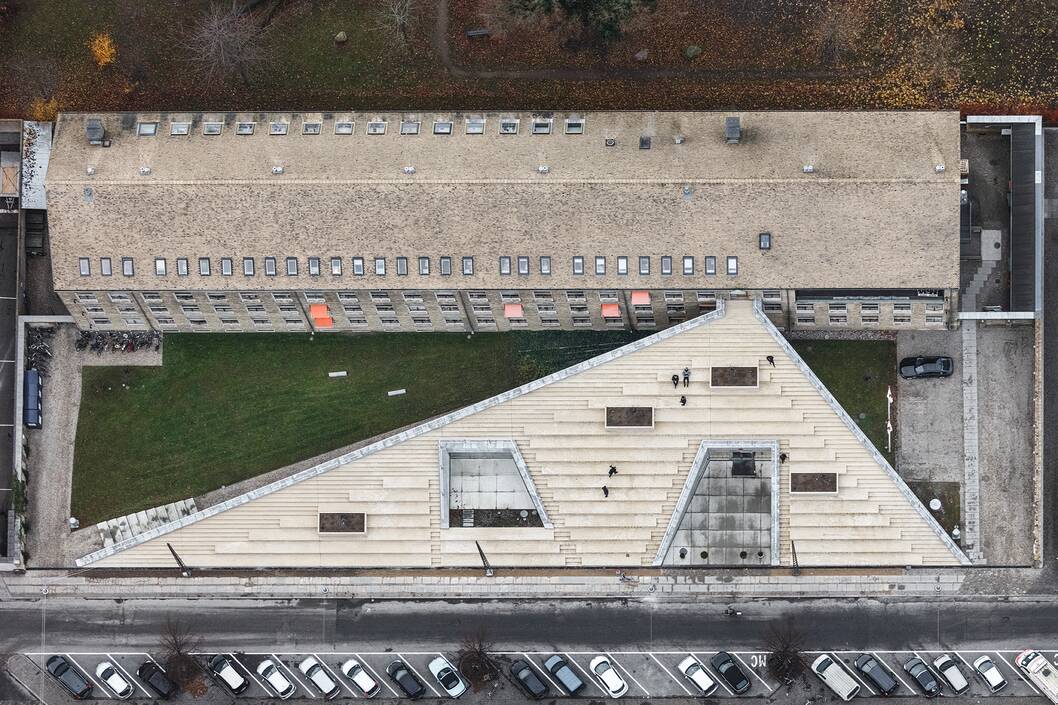 Red Cross Volunteer House - a building turned into a public space
Cobe unveils the completed design of Red Cross Volunteer House. The building is designed by Cobe in cooperation with the red cross volunteers as a celebration of volunteer work and commitment and as a meeting place for the volunteers, the city and anyone wishing to contribute to the work the Red Cross does for marginalized citizens. Designed to fit within a wider context as a focal point for the 34,000 volunteers of Danish Red Cross, Red Cross Volunteer house expresses generosity as well as modesty.
The Red Cross Volunteer House is an extension of the national headquarters of Red Cross in Denmark in Copenhagen. Shaped as a triangle with a publicly accessible roof surface, the Volunteer House is designed with the ambition of being inviting and encouraging passers-by to enter and explore it. This is a building for the Red Cross volunteers, but it is also a public space for the city.