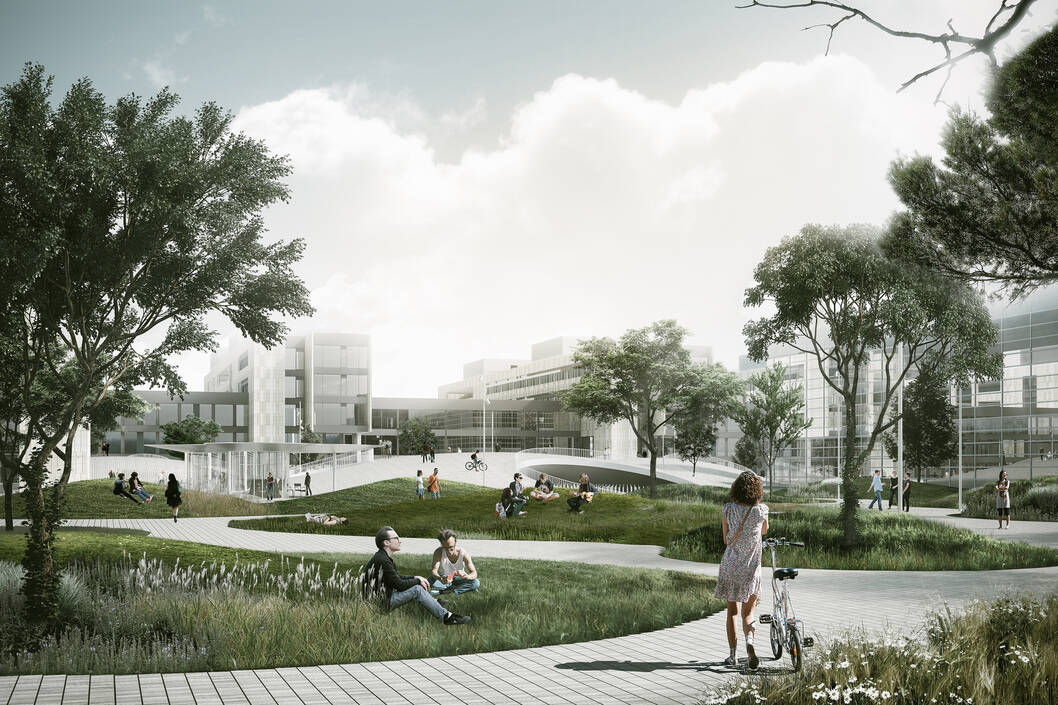 Presenting Karen Blixens Plads
A new name for the University of Copenhagen's new square and student hang-out is now official: Karen Blixens Plads, named after the famous Danish poet Karen Blixen.
One core element of the design is the creation of high capacity bicycle parking under and around three bicycle hills. Another is the integration of the University's urban functions with the adjacent nature reserve, Amager Fælled. With its approximately 20.000 m², Karen Blixen Plads will be one of the biggest public squares in Copenhagen.