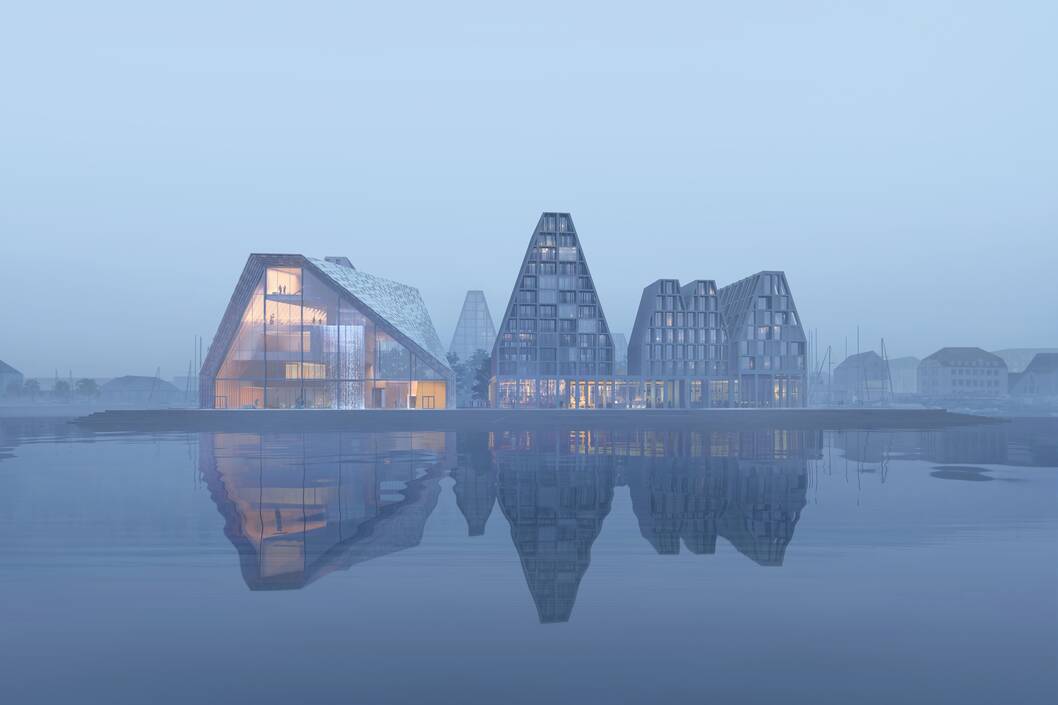 Paper Island's aquatics centre
Cobe unveils the competition scheme for The Waterfall - Paper Island's aquatics centre, done in collaboration with BIG - Bjarke Ingels Group, Hundsbæk & Henriksen, SLA, Dansk Energi Management & Esbensen, Teknologisk Institut, Gade & Mortensen and A Kassen.
The project is part of the masterplan for Paper Island, also designed by Cobe, and proposes one large public hall containing aquatic activities and facilities for clubs and associations, all connected by a continuous cascading flow of waterfalls. The auqatics center follows the distinctive roof motif on Paper Island with large sloping roof surfaces and gables oriented towards the waterfront, becomming an essential part of the important cultural institutions along Copenhagen's inner harbour.