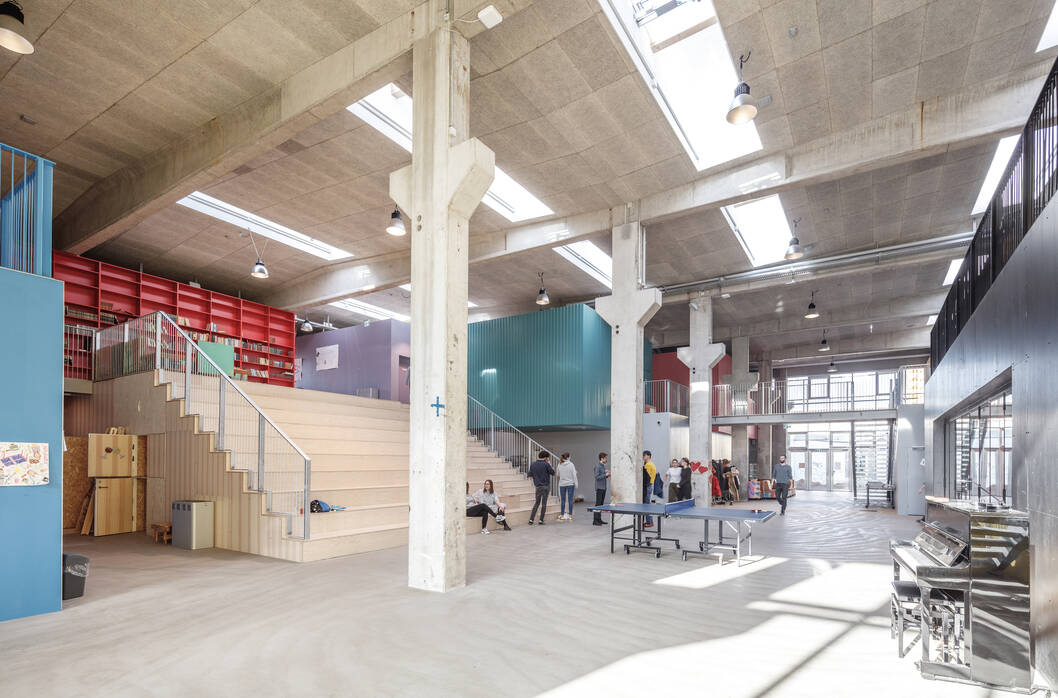 North Europe's biggest music festival opens folk high school designed by Cobe and MVRDV in a former concrete factory
Today is the official opening of Roskilde Festival Folk High School – the first new-build general folk high school in Denmark for 50 years. The new folk high school is designed by Cobe and MVRDV, the same partnership that created the nearby RAGNAROCK Museum in the creative Musicon district in the city of Roskilde, DK.
The 5.578 m² school is situated in a former concrete production hall and offers a setting for learning based on the same ideals as the annual music festival Roskilde Festival. Cobe and MVRDV have renovated and opened the former factory hall up by adding large windows while preserving the existing structure. The hall, which was originally a single open space, now houses 16 large boxes in different colors and materials. The boxes contain a variety of functions, such as workshops for the school's artistic courses, stages, music studios, dance hall, classrooms, staff room and a lecture hall. In addition to the folk high school the project also includes dwellings for students and teachers.
See more picture of Roskilde Festival Folk High School om Cobe's Facebook.