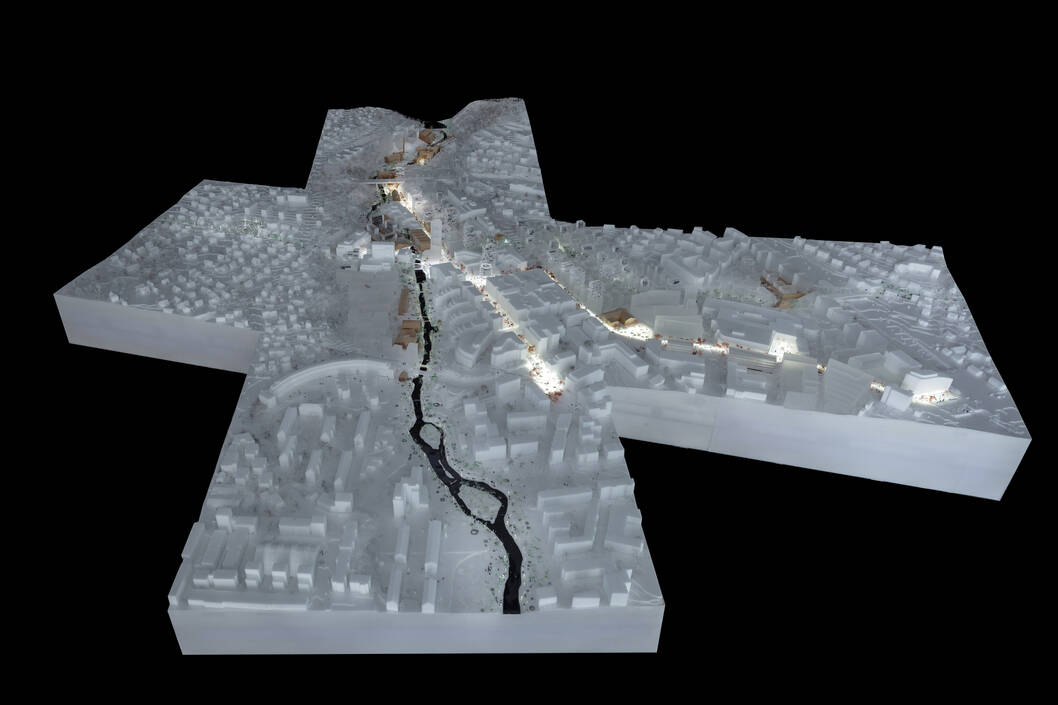 New vision for Nydalen in Oslo
Nydalen+ is one of the largest masterplans for Oslo in modern times. The new masterplan is created by Cobe and MAD (no) in close collaboration with Avantor (no), who owns and manages the area. With its central location in Oslo at the Aker-river, right where the Oslo Metro crosses, Nydalen is a prime target for Oslo's next big urban development project. The project creates a broader urban context where the Aker-river and the metro stations of Nydalen and Storo are linked together, revealing the '+' shape. This gives way for the densifying of approx. 500,000 m² and at the same time allows for a doubling of housing in the area from 3,000 to 6,000.
The project is presented at the conference Open Urban Arena in Oslo from the 18th to 19th of June.