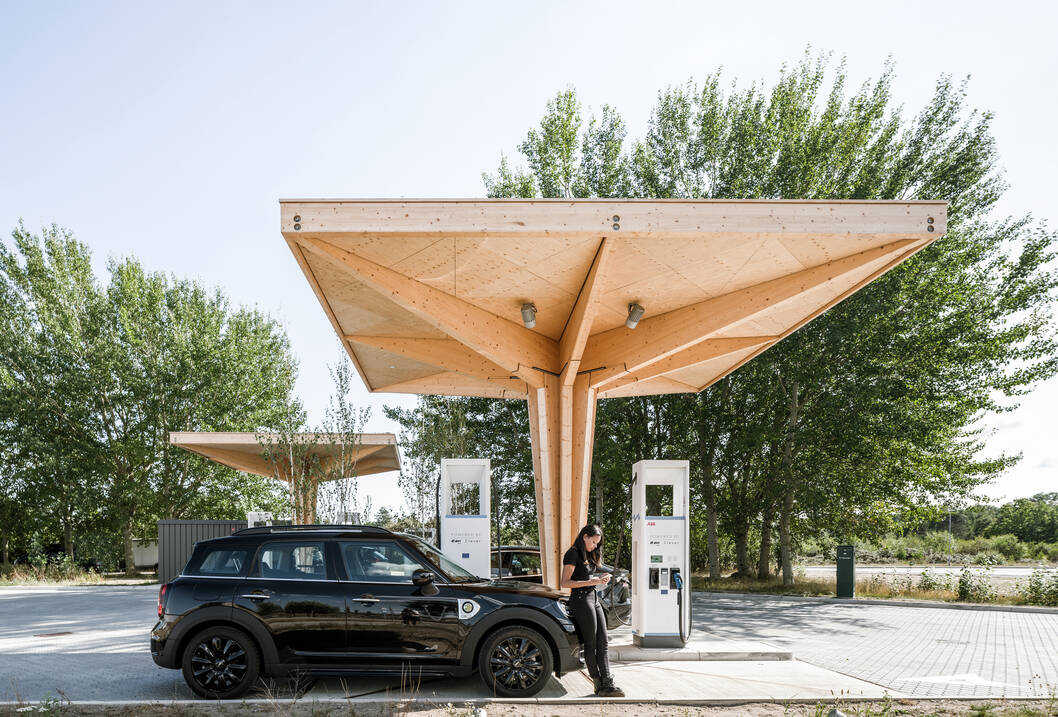 New ultra-fast charging station at the Great Belt Link
The second ultra-fast charging station for electric vehicles, powered by Clever, has opened at the Western bridge of the Great Belt Link, Storebæltsforbindelsen, in Denmark. The new station is part of a network of 48 sustainable, fast-charging stations planned along Scandinavian highways.
The pilot EV charging station opened last year in the city of Fredericia, creating a meaningful break and inspiring both the driver and other road users to change their habits. The EV charging network is designed as certified wooden canopy modules, constructed for future disassembly and scalable to match a rapid global shift in mobility patterns.