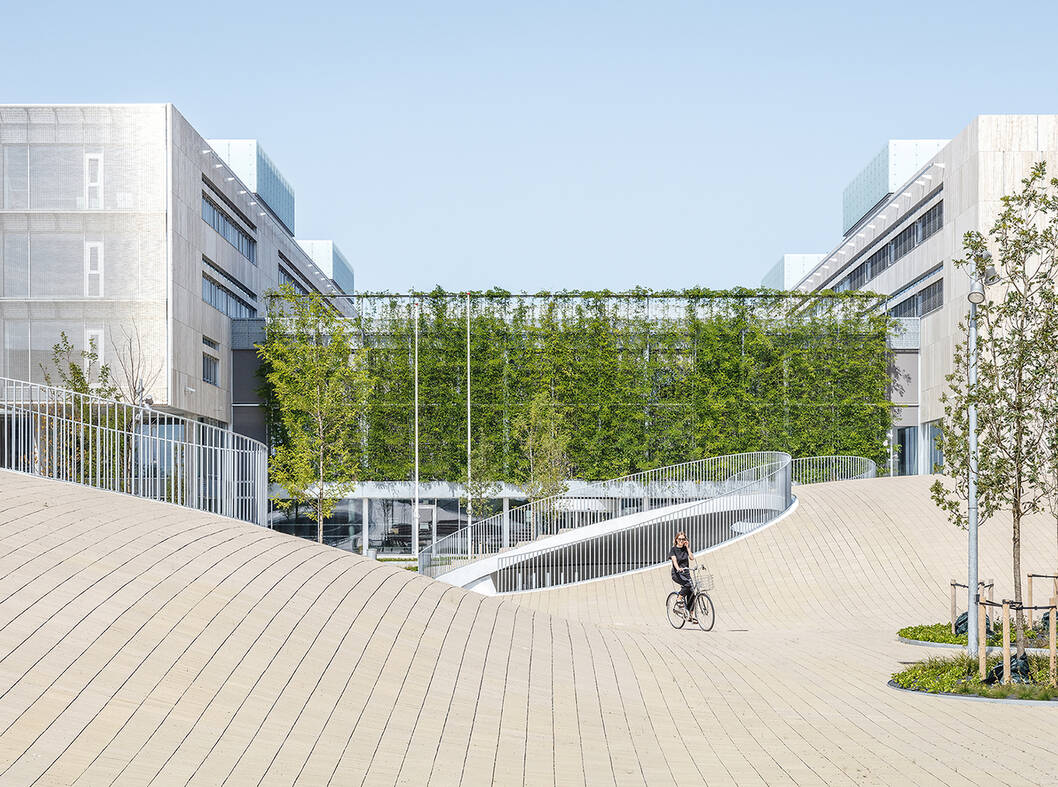 Karen Blixens Plads wins the Climate Prize in Building Awards 2020
Karen Blixens Plads has been announced as winner of the Climate Prize in this year's Building Awards. The award is given on the basis of creating innovative solutions in relation to future climate challenges. The jury elaborates on the award:
"A plane, dull and wind-swept site has been transformed into an open and inviting urban space that considers and promotes green transportation, climate proofing and biodiversity. A powerful example of how climate proofing not necessarily needs to be boring and "unsexy".
The project has succeeded in creating an urban space, that takes part in providing Denmark against incipient and future climate changes. Moreover, the university square connects a large campus area with aesthetic and practical solutions that not only include handling of rainwater and wind but also merges the plaza with the neighbouring greenery and smoothly encourages the most climate neutral kind of transportation: The bicycle."