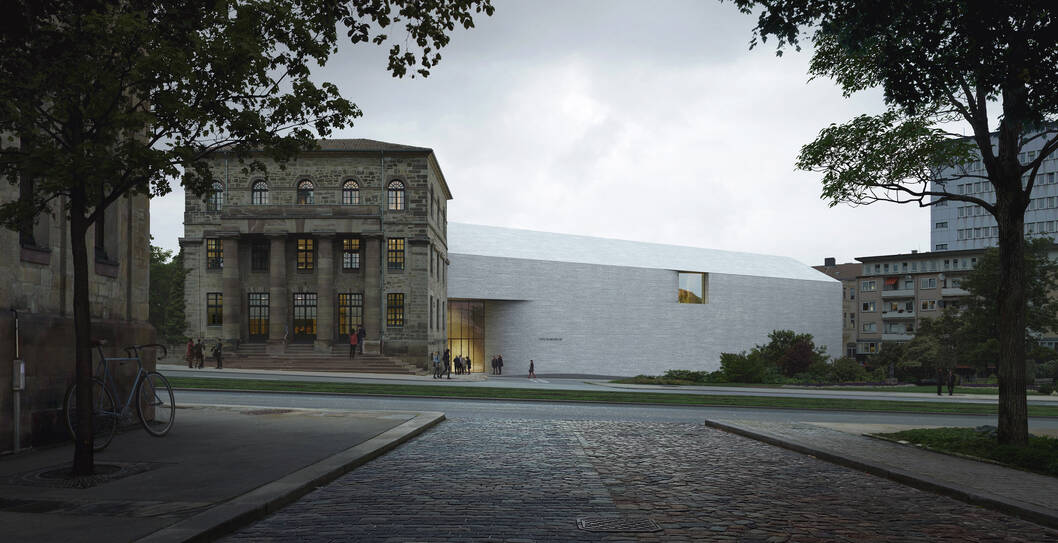 Honorable mention for German Wallpaper Museum in Kassel
Last week our proposal for the German Wallpaper Museum in Kassel, Germany, received an honorable mention in a competition attended by 30 international architectural practices.
Located in the heart of Kassel's historic museum landscape, the 4.800 m² museum is the first and only museum dedicated to wallpaper in the world. Acting as a gentle counterbalance to the historic context, the museum appears as a white canvas for the 23,000 wallpaper objects exhibited.
Resembling a roll of wallpaper, facade openings, staircases and exhibition walls have rounded corners. In this way, wallpaper becomes the focal point for the overall design concept – celebrating the museum's state-of-the-art collection from the 15th century to the present day, including gilt-leather specimens from the Renaissance, Baroque and Rococo eras as well as flocked and canvas wallpapers of the 18th century and hand-printed French panoramic wallpapers of the 19th century.