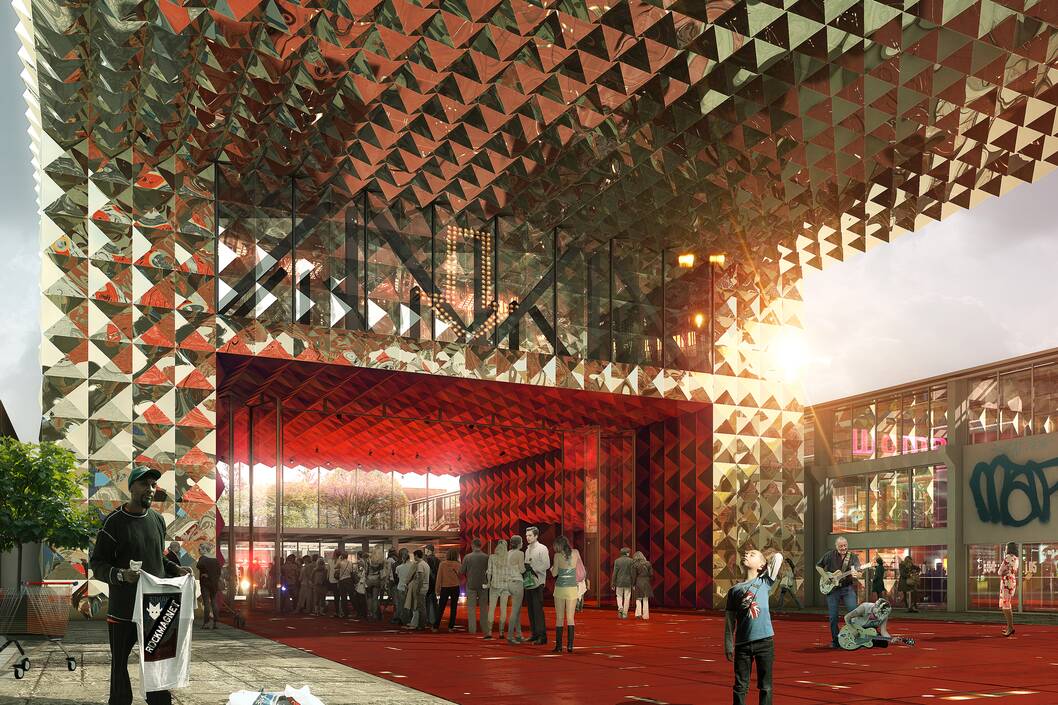 Groundbreaking for The Danish Rock Museum
Today we celebrate the groundbreaking for The Danish Rock Museum in Roskilde. The new building is located between two old industrial halls that previously housed a concrete factory. It is characterized by its twenty meter cantilever over the main entrance and an outer façade of anodized gold aluminium pyramids. With a surface of 3.500 m² over 5 floors the building features a large exhibition hall, flexible auditorium, café, museum shop, administration offices and a lobby.
The Danish Rock Museum will open its doors in 2015.