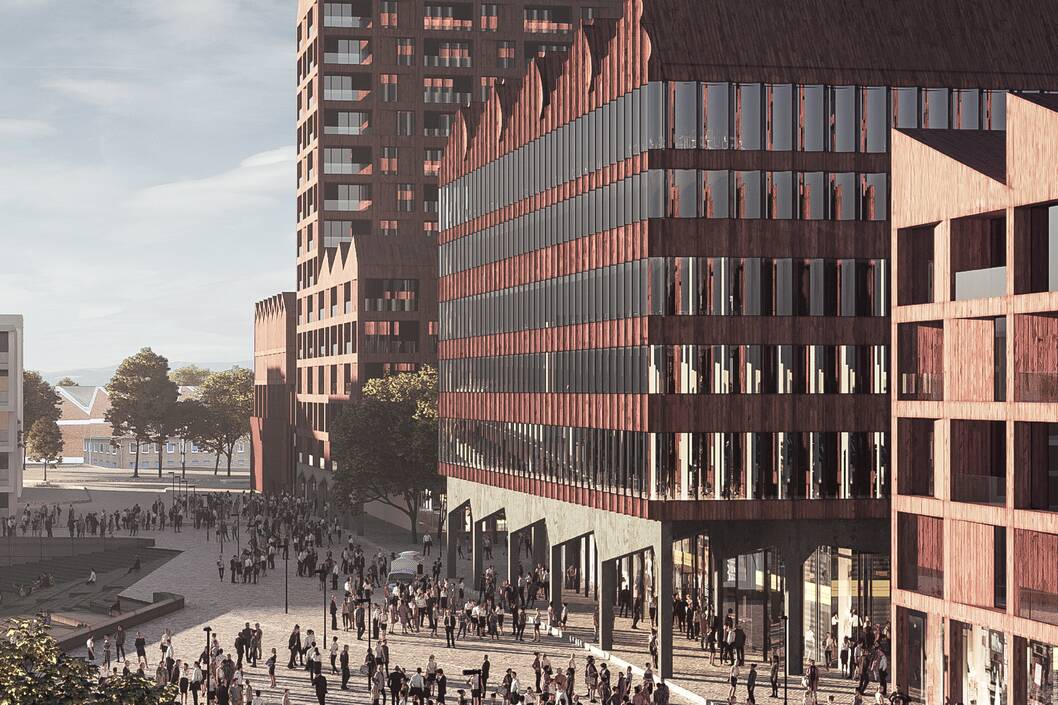 Groundbreaking for 77,000 m² mixed-use building in Bremen
Today is the groundbreaking for the 77,000 m² Europahafenkopf on the harbour front in the German city of Bremen. The project is a milestone in the transformation of Bremen's industrial port to a new city quarter. With its prominent position at the end of the harbour and its characteristic saddle roof skyline the project is going to connect the historical city core with Bremen's new urban neighbourhood.
The Europahafenkopf project consists of four buildings, all containing a series of halls on the ground floor that invite passers-by in with a wide range of public functions, including cafés, shops, galleries and a sprawling street food market. Housing and offices will be placed on top of the halls which encircle green and intimate courtyards.
The project is financed and built by the local Gustav Zech Foundation and scheduled to be completed in 2021.