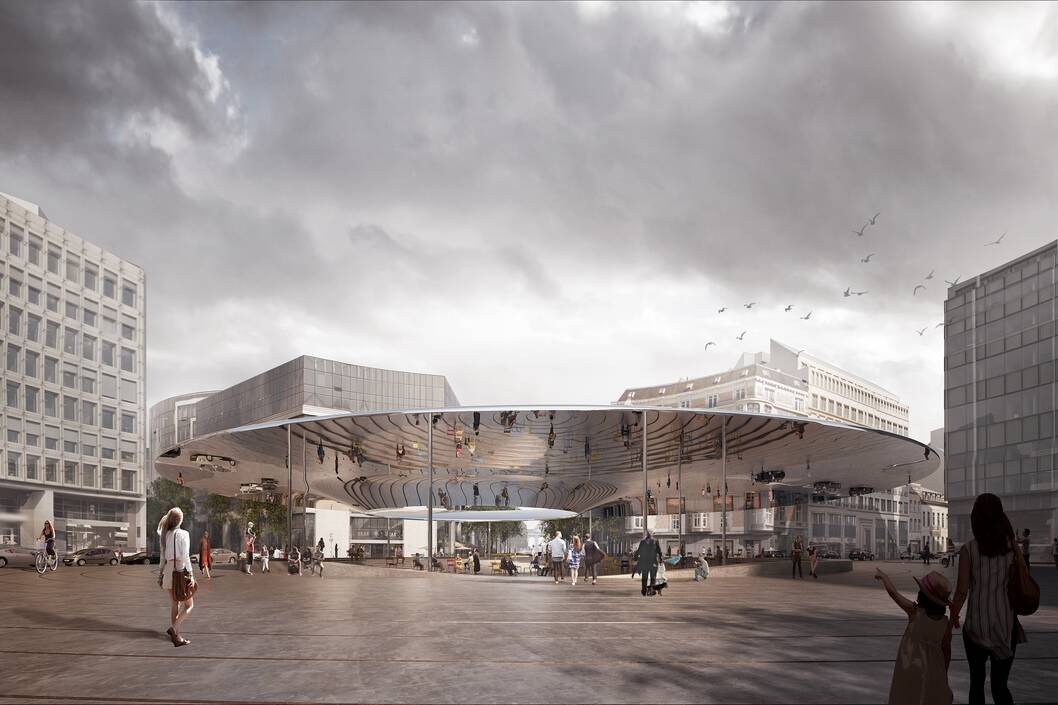 From roundabout to urban agora - Cobe to design the entrance to the European Union
Cobe and BRUT, together with ARA, UTIL and Buro MOVE, reveal the winning design for Place Schuman in Brussels, Belgium. Located in the heart of the European Quarter, in between the main institutions of the European Union, including the European Council and the European Commission, Place Schuman constitutes the entrance to the EU.
The project transforms a heavily trafficked roundabout into an urban space and meeting point. Inspired by the shape of the European Parliaments' hemicycle, a reflective roof covering an urban agora unites all citizens and institutions of the EU and transforms the European Quarter from a city for cars into a city for people.