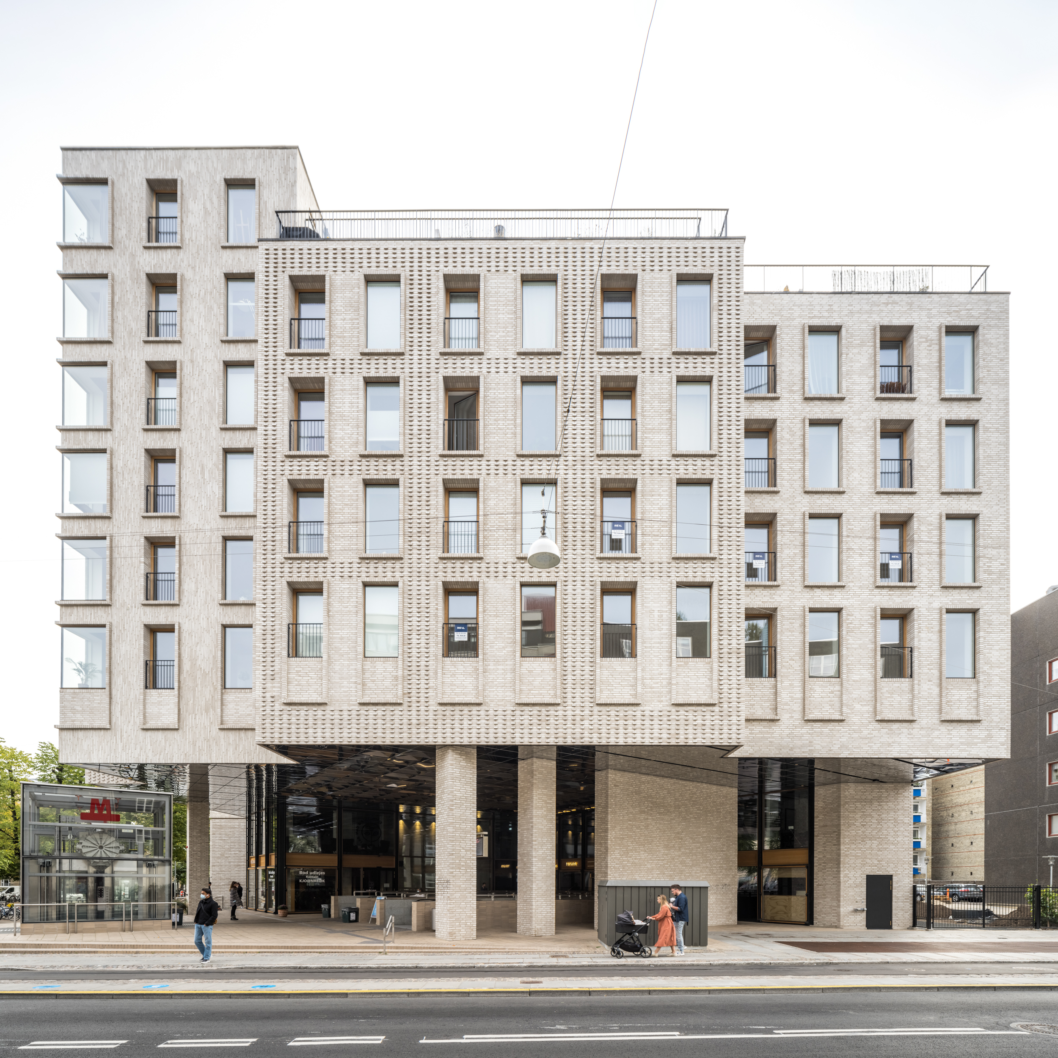 Cobe's new addition to one of Copenhagen's most significant historic boulevards fits in and stands out
Completing a vacant corner site along one of the most historic boulevards in central Copenhagen, established in the 1700's as the King's road leading from the city center to Frederiksberg Palace, Frederiksberg Alle 41 adapts to its immediate listed surroundings and enhances the unique cultural heritage of the area. The building on one hand fits in, and on the other hand, it stands out.
In addition to becoming a new infrastructural node for public transport, built on top of a metro station, Frederiksberg Allé 41 is also a social and cultural focal point in the neighborhood- with its food and cultural functions. It is a new gateway to the neighborhood and its nearby theaters, museums, and parks, and also a generator of urban life, reinforcing the area's position as an vibrant and important destination within the Danish capital.