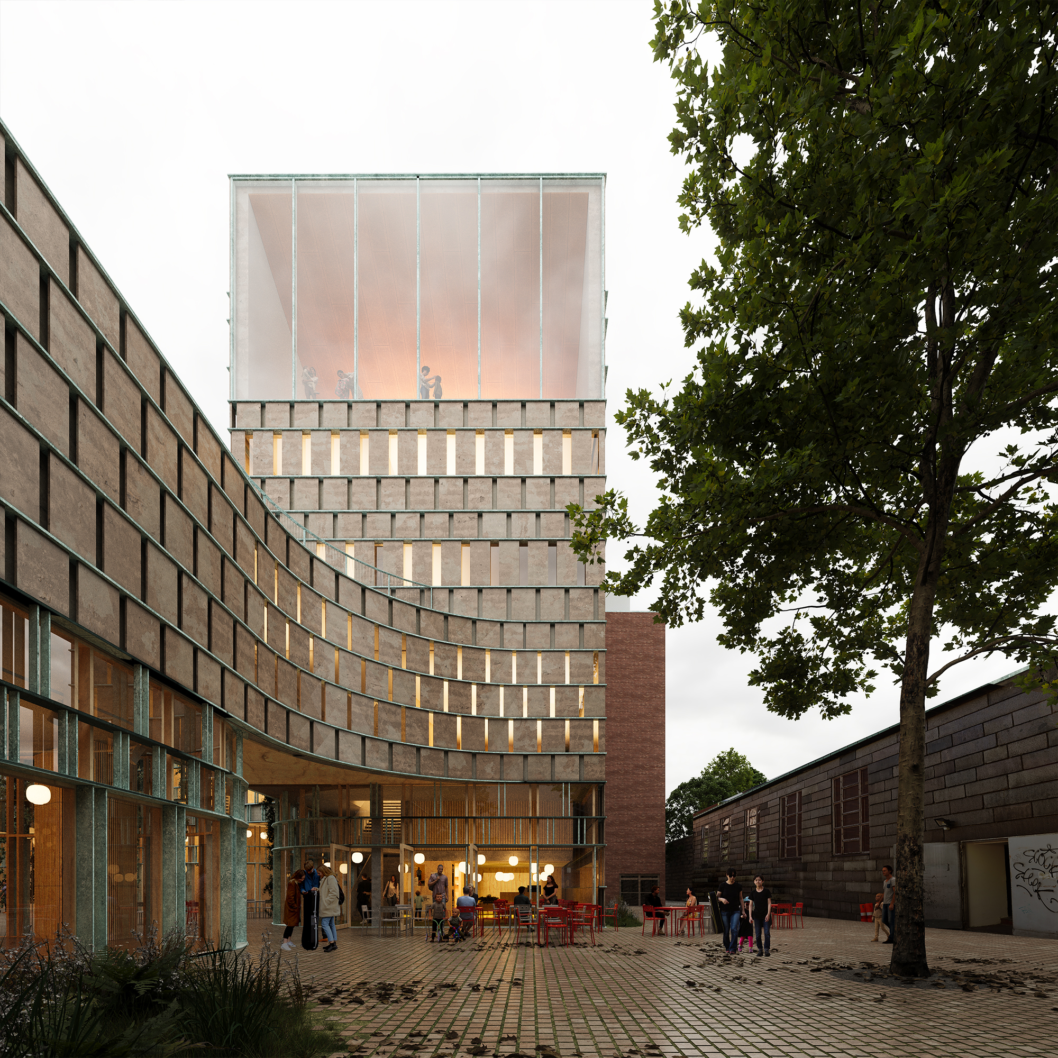 Cobe wins the design for the School of Culture and Music at Konservatoriegrunden in Frederiksberg Kommune
The school is inspired by the historical context and the neighboring iconic Radiohuset and will become a creative campus for filmmaking, dance, art and music. The urban space offers students, parents and visitors a new green oasis in a dense city – meeting the site's full potential. The project is designed in collaboration with the acoustician Anders Christian Gade and Norconsult for Frederiksberg Kommune and Musikhøjskolen.
Read the press release via link.