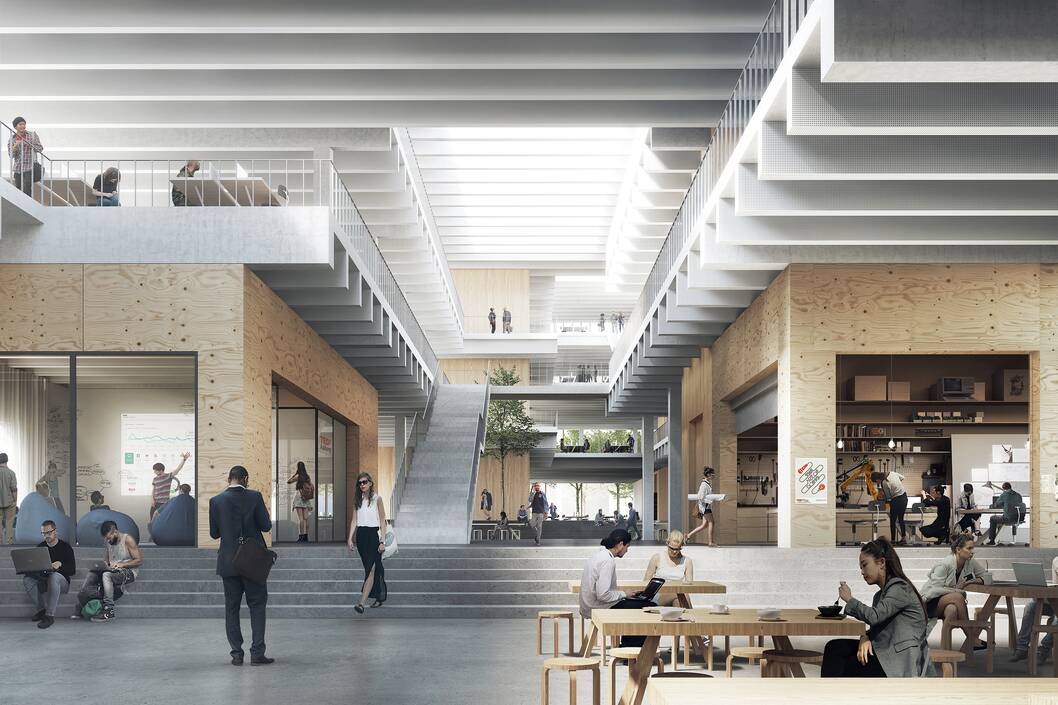 Cobe to design Science & Innovation Hub containing 10 garages for informal learning and entrepreneurship
Cobe, Sted and Oluf Jørgensen win the competition to design a 8,500 m² Science & Innovation Hub at Aalborg University, Denmark.
The building rises as a terraced volume that forges new connections and urban intensification at Aalborg university campus. In order to promote idea generation and innovation, users will be able to inhabit a new type of un-programmed workshop space – named Garages - where the users define their own rules and methods of co-working. The garages, along with an atrium street are the innovative basis for informal learning, acting as a supplement to the formal education and research offered at Aalborg University.
The Science & Innovation Hub is set for completion end of 2022.