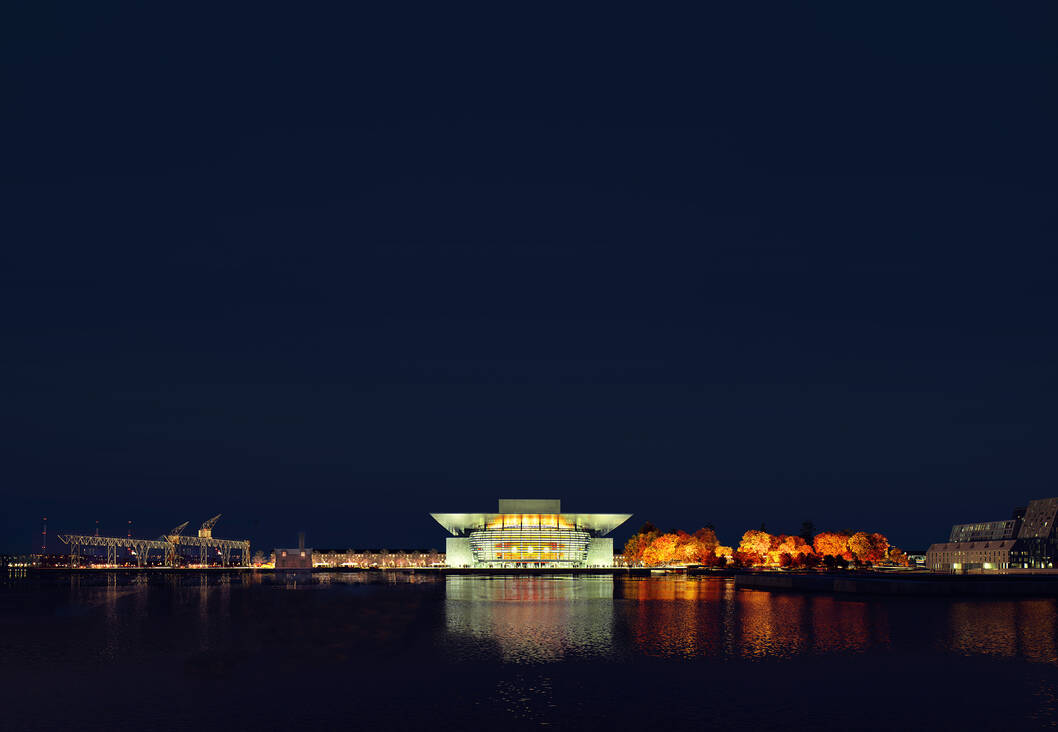 Cobe to design new Opera Park in Copenhagen
The Opera Park is a generous public park, centrally located in Copenhagen's inner harbor and next door to the Royal Opera House. The purpose is to create a lush green space at the water's edge where the hustle and bustle of everyday city life is put on hold and where nature and calmness take over.
The park is a contemporary translation of classical English romantic gardens and features more than 80 different species of trees, plants and flowers - injecting an island of biodiversity into the city's heart. The park's centerpiece is a greenhouse, nestled into the trees, with a café and a vertical connection to the underground parking facility for 300 cars. The surrounding area is rapidly being developed to meet the demands of Copenhagen's increasing population, while the Opera Park will stand as an open and public space filled only with its diverse plant life as well as the lives of Copenhageners and those who will visit its newest green space.