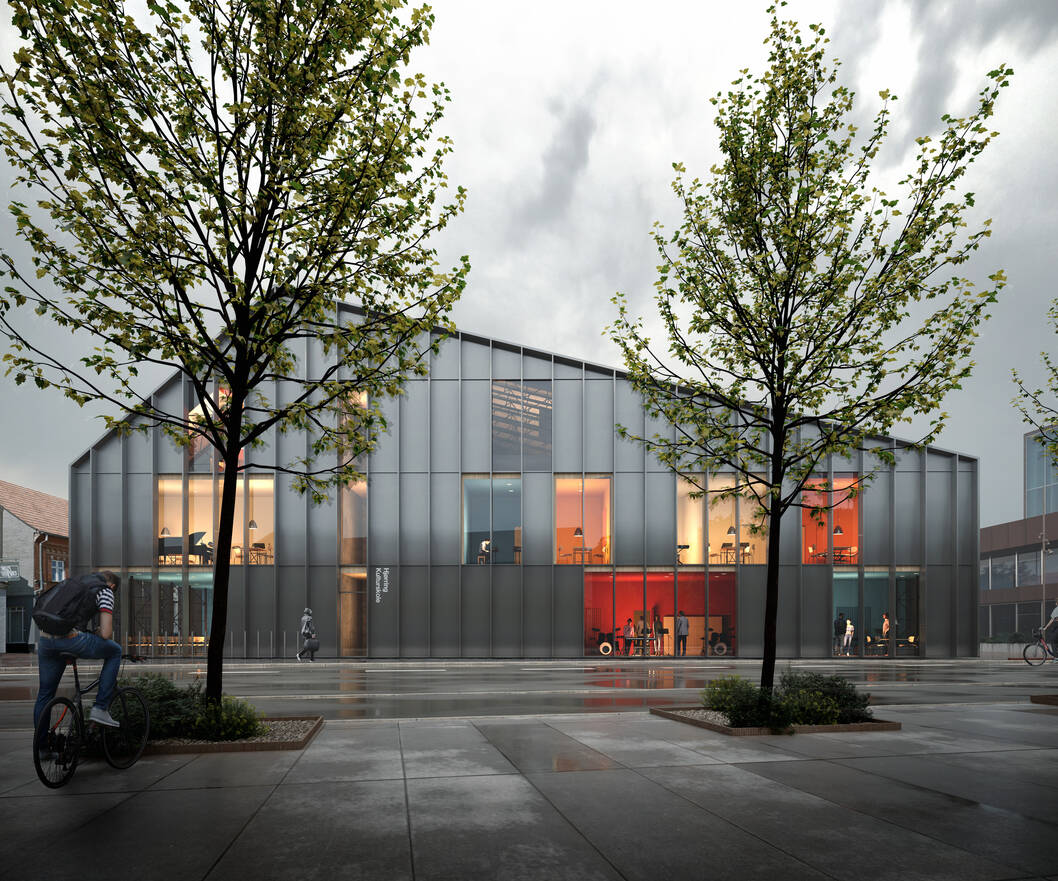 Cobe to design Culture School
Cobe, Norconsult and Gade&Mortensen Acustics win the competition to design a new culture school in the Danish city of Hjørring, and part of the city's cultural axis.
An industrial and flexible truss supported structure will contain a learning landscape of wooden boxes stacked around a central common area functioning as the school's communal heart and center stage. Each of the boxes will host a variety of functions - music studios, art studios, dance halls, classrooms and offices. Positioned to receive DGNB Gold certification, the one-of-kind culture school will be a informal, robust and flexible frame, set for completion in 2022.