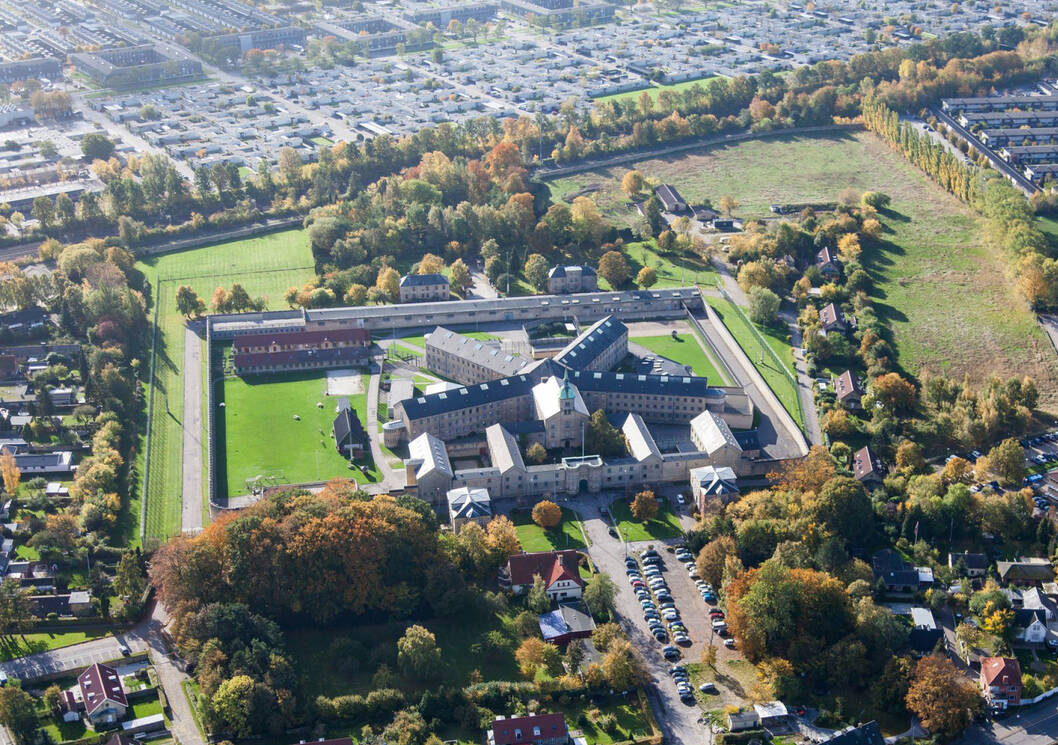 Cobe to transform former correctional facility into a green, sustainable city district
Cobe is selected to design a masterplan transforming the iconic star-shaped Vridsløselille correctional facility, located in the city of Albertslund just 15 km from central Copenhagen, into a green, sustainable city district of up to 160,000-square-metre housing and common facilities. Rather than tearing down the former state prison, the well-known prison gate and other essential qualities of the existing landscapes and cultural environments in the area will be preserved, transformed and actively integrated in the new city district.
We have already started up the process for the Vridsløselille masterplan and are excited to continue our work in collaboration with landowner A. Enggaard A/S, Freja Ejendomme and Albertslund Kommune. In a parallel assignment done earlier this year, two schemes, designed by Cobe and Schmidt Hammer Lassen Architects, respectively, were recommended for the next step. Elements from the two projects can be implemented in the work ahead to develop the masterplan.