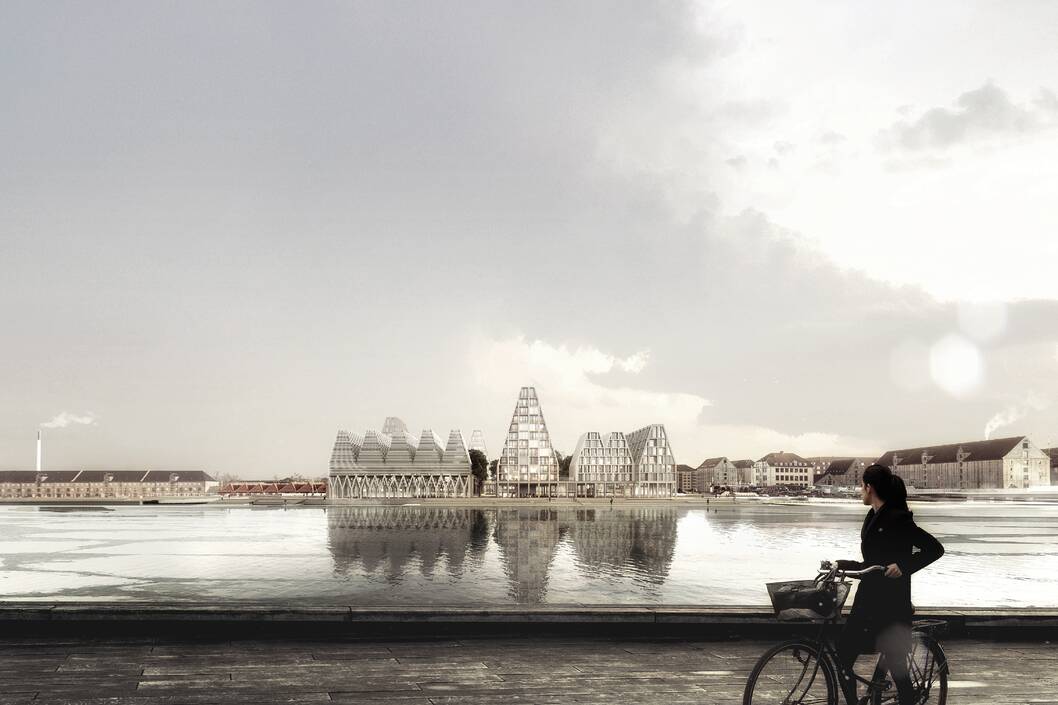 Cobe shortlisted in international competition for aquatics centre on Paper Island in Copenhagen
Cobe - together with BIG, Hundsbæk & Henriksen, SLA, Dansk Energi Management & Esbensen, Teknologisk Institut, Gade & Mortensen and A KASSEN - is among 5 teams selected to participate in the international competition for the design of an aquatics centre and harbour pool uniquely located on Paper Island in the heart of Copenhagen's harbour.
The project is part of Cobe's winning masterplan for Paper Island where a series of new halls for informal, public functions are envisioned, one of them being a swimming hall. Private housing will be placed on top of the halls encircling a green and intimate courtyard.