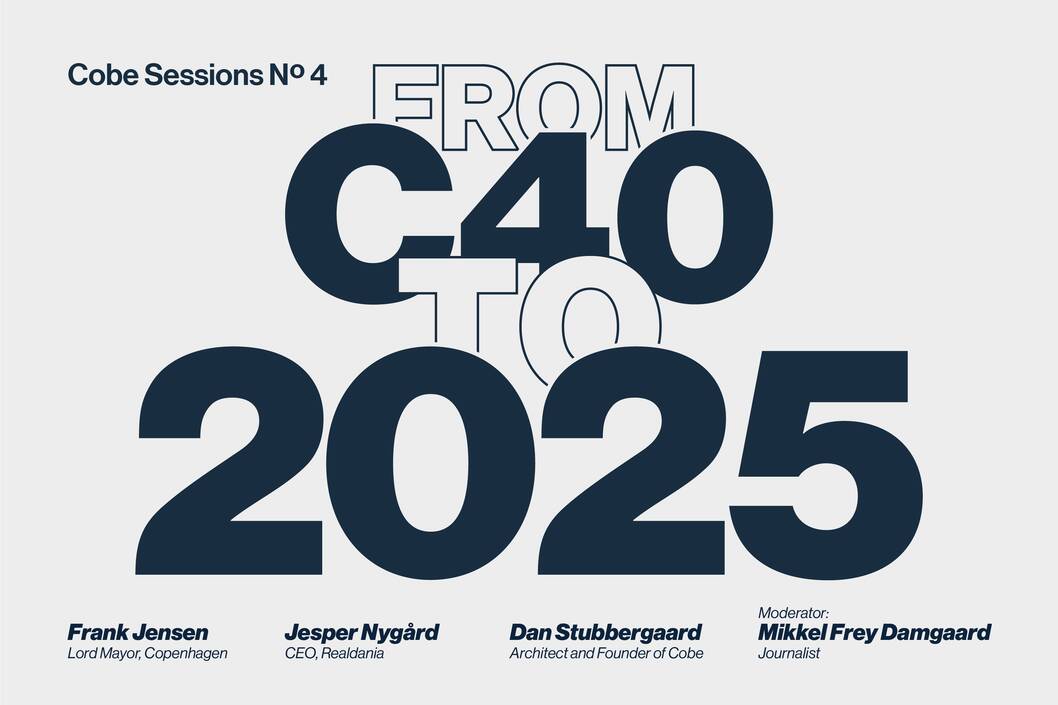 Cobe Sessions No 4: From C40 to 2025
In October the world's mayors met in Copenhagen at the C40 World Mayors Summit to discuss climate solutions worldwide. As the C40 host city, Copenhagen has a goal to be the world's first carbon-neutral city by 2025. What strategies and concrete measures will get us there? And is Copenhagen able to achieve the goal in time?
Join us for a prominent debate between Lord Mayor of Copenhagen, Frank Jensen, CEO of Realdania, Jesper Nygård, and Architect and Founder of Cobe, Dan Stubbergaard. The debate is moderated by Journalist, Mikkel Frey Damgaard.
The session will be in Danish. FREE admission. NO registration. Cobe Sessions is a recurring event held at Cobe's studio in Copenhagen's Nordhavn. We invite different players in the architecture and design business to share and discuss their work. The in-studio café run by Cobe and Depanneur is open during and after the event, where you are welcome to have a drink and hang out. See more info here.
Time and location:
December 5 2019 at 4.00-8.00 pm at Cobe's studio, Orientkaj 4, DK-2150 Nordhavn.