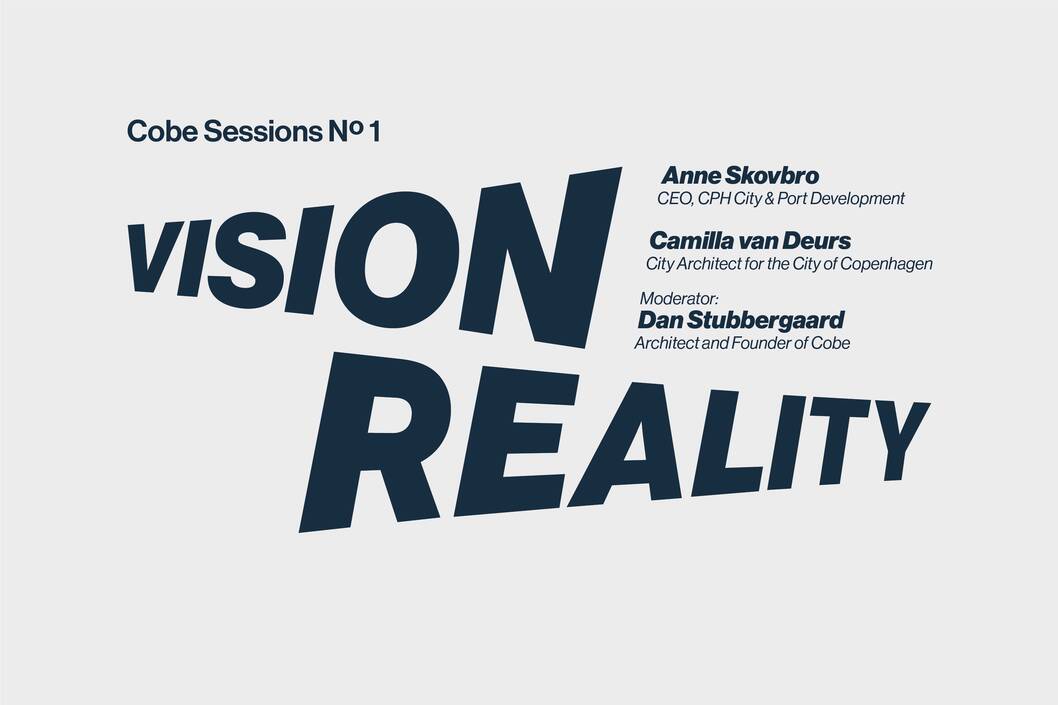 Cobe Sessions No. 1 featuring Anne Skovbro, Camilla van Deurs and Dan Stubbergaard
Join us for a debate about the future of Copenhagen – the visions and realities together with Anne Skovbro, CEO, CPH City & Port Development, and Camilla van Deurs, City Architect for the City of Copenhagen. Moderator: Dan Stubbergaard, architect and founder of Cobe.
Cobe Sessions is a recurrent event held at our studio in Copenhagen's Nordhavn. We invite different players in the architecture and design business to share and discuss their work. Our in-studio café run by Cobe and Depanneur is open during and after the event, where you are welcome to have a drink and hang out.
Free admission. No registration. See more info here.
Time:
28 February 2019 at 4:30-6:30 pm
Location:
Cobe
Pakhus 54, Orientkaj 4, st.
DK-2150 Nordhavn
Denmark