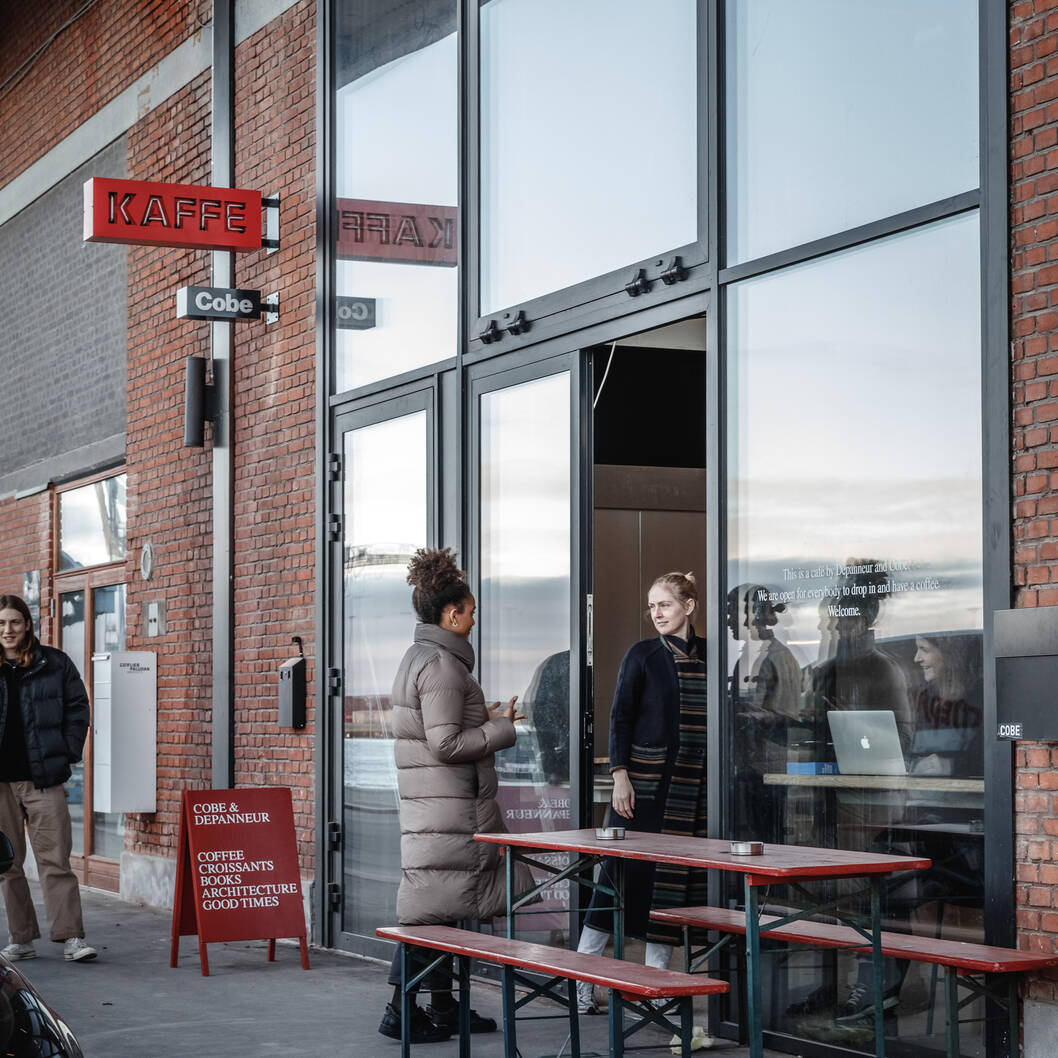 Cobe opens in-studio café in collaboration with Depanneur
As the first Danish architectural office, Cobe invites the people into their world, as the café is part of and located at Cobe's studio in Nordhavn. Cobe and Depanneur will work as the intermezzo between street and studio, and the idea is to create a cozy lobby vibe, where both Cobe's guests and employees, neighbors and passers-bys can have a coffee, read a magazine, have an informal meeting, buy a book or take a look at the latest architecture models straight from the studio. The models in the café are all smaller versions of Cobe's buildings and projects, thus the café hosts the unique opportunity to come inside and see where the surrounding architecture is born, and then go for a walk in Nordhavnen and the rest of Copenhagen and experience the architecture in 1:1 scale.
Opening hours:
Monday-Thursday 8:00am-5:00pm, Friday 8:00am-7:00pm
Where:
Cobe
Pakhus 54, Orientkaj 4, st.
DK-2150 Nordhavn
Denmark