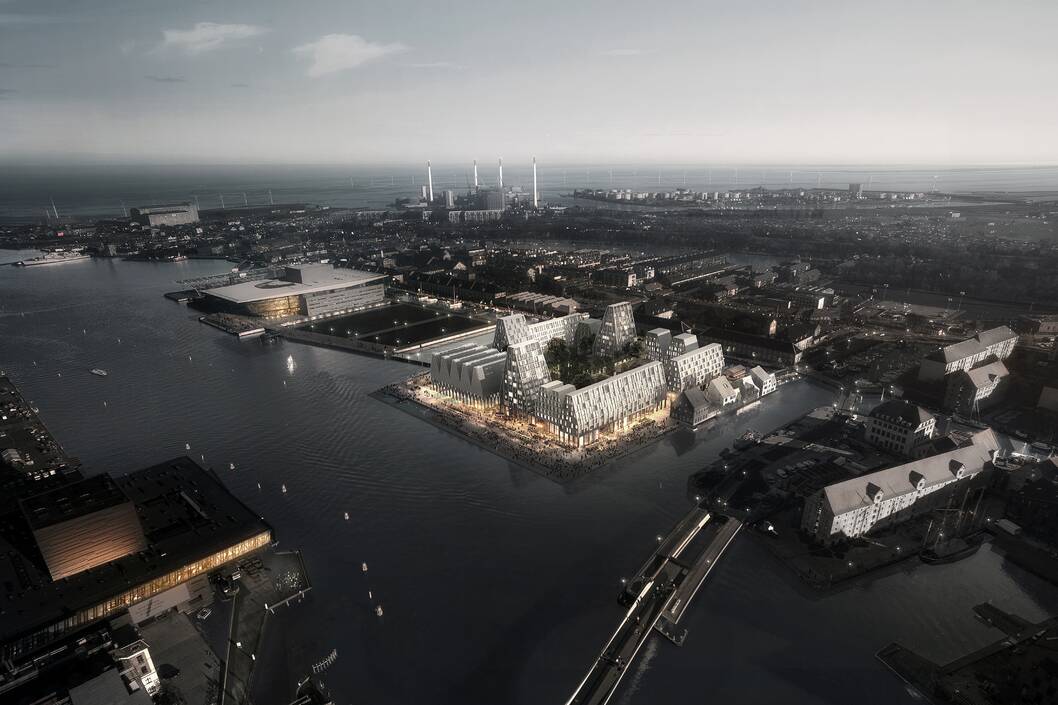 Cobe finalist for Paper Island's aquatics centre
Cobe is finalist in the competition for Paper Island's new 5,000 m² aquatics centre, in collaboration with BIG - Bjarke Ingels Group, Hundsbæk & Henriksen, SLA, Dansk Energi Management & Esbensen, Teknologisk Institut, Gade & Mortensen and A KASSEN.
The project is part of the winning masterplan for Paper Island, also designed by Cobe, consisting of private housing on top of a series of new halls for informal, public functions such as an event hall and an aquatics centre.
The City of Copenhagen will announce the winner for Paper Island's aquatic centre in December 2017.