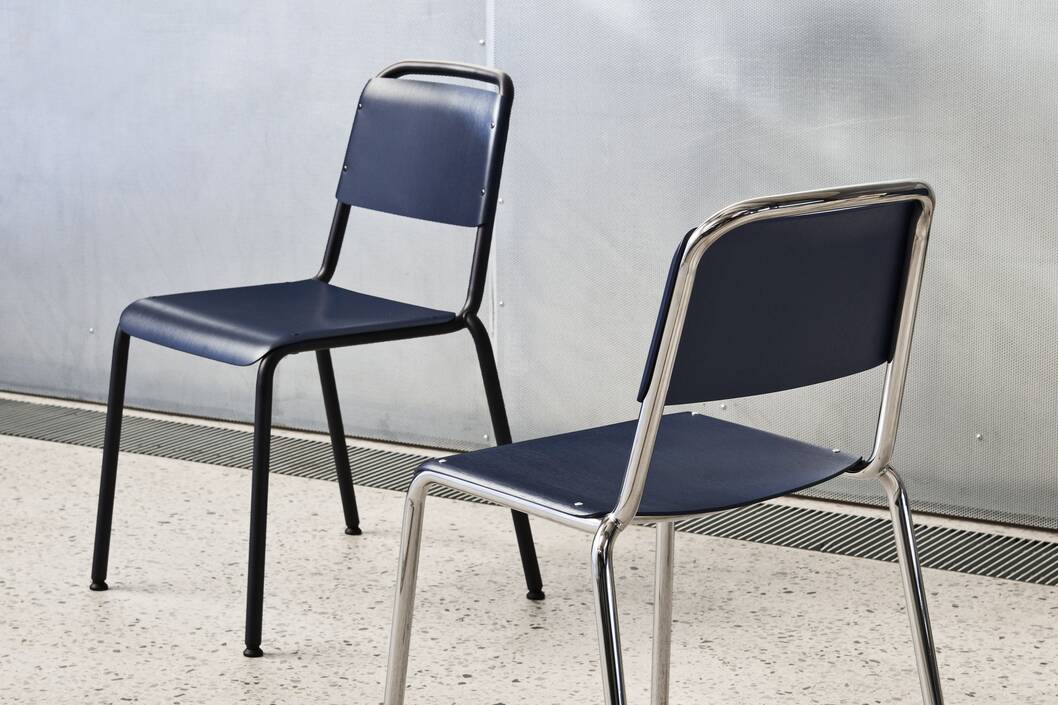 Cobe and HAY reveal the Halftime Chair
Cobe and HAY reveal the design of the Halftime Chair. A chair designed and developed in a joint collaboration between Cobe and HAY, launched in connection with 3daysofdesign.
With a moulded veneer seat and back riveted directly to the steel-tube frame, Halftime is a resilient, stackable chair with a clear expression that perfectly balances lightness, strength, and functionality. Crafted by the desire to create an extremely strong and durable chair that can last generations and is versatile enough for a wide range of contexts, Halftime is suitable for use in institutions, factories, cafés, and boardrooms
"HAY's designs give the impression that it's OK to feel comfortable while using their products. Since we mostly design public buildings, cultural facilities and institutional structures, we're always looking for ways to informalise formal spaces. I think that's where HAY's design principles and furniture shine". — Dan Stubbergaard, Architect and Founder, Cobe.