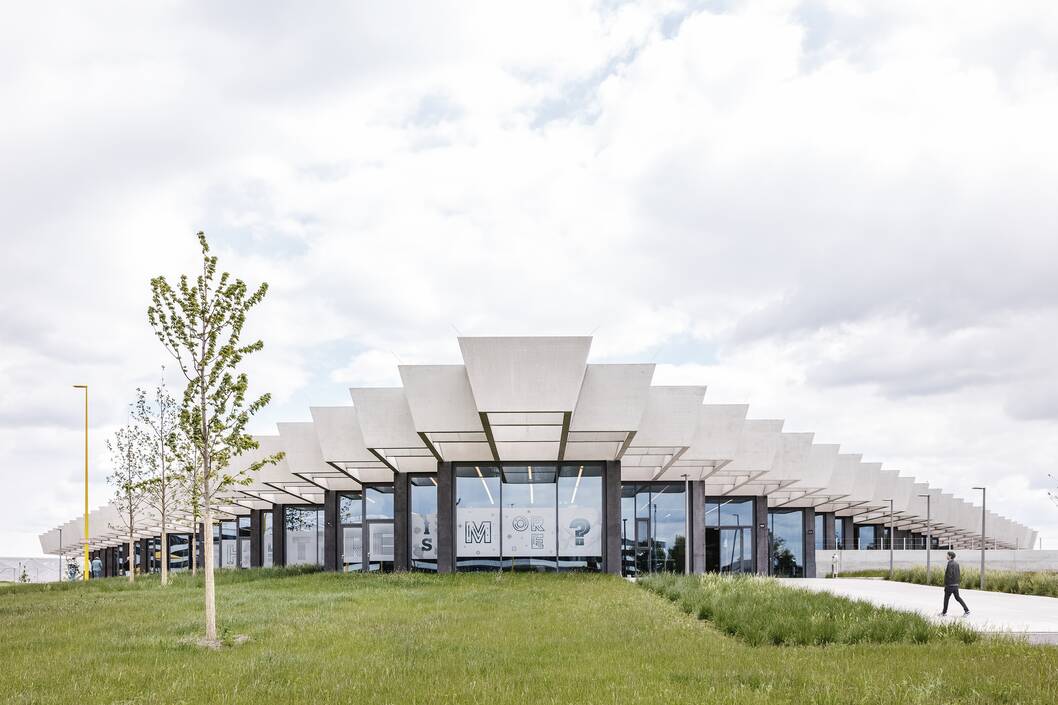 All of adidas under one roof
In 2019, the iconic sports brand adidas had its 70th anniversary. And in 2018, the world-famous company with the three iconic stripes opened the HALFTIME building - a huge and striking new building that forms part of its corporate headquarters, 'World of Sports', in Germany.
In addition to a canteen for all HQ employees, the building contains meeting rooms, a conference center and a showroom where the company's high-profile brand ambassadors can stop by to see the latest designs, collections and ideas. To accommodate the many internal and public functions that HALFTIME includes, the building is versatile and multi-purpose, bringing together as many of the company's activities and functions as possible together under one roof. The huge rhomboid roof covers the entire building like a carpet, bringing staff, visitors and brand ambassadors together and thus enabling more and wider contacts.