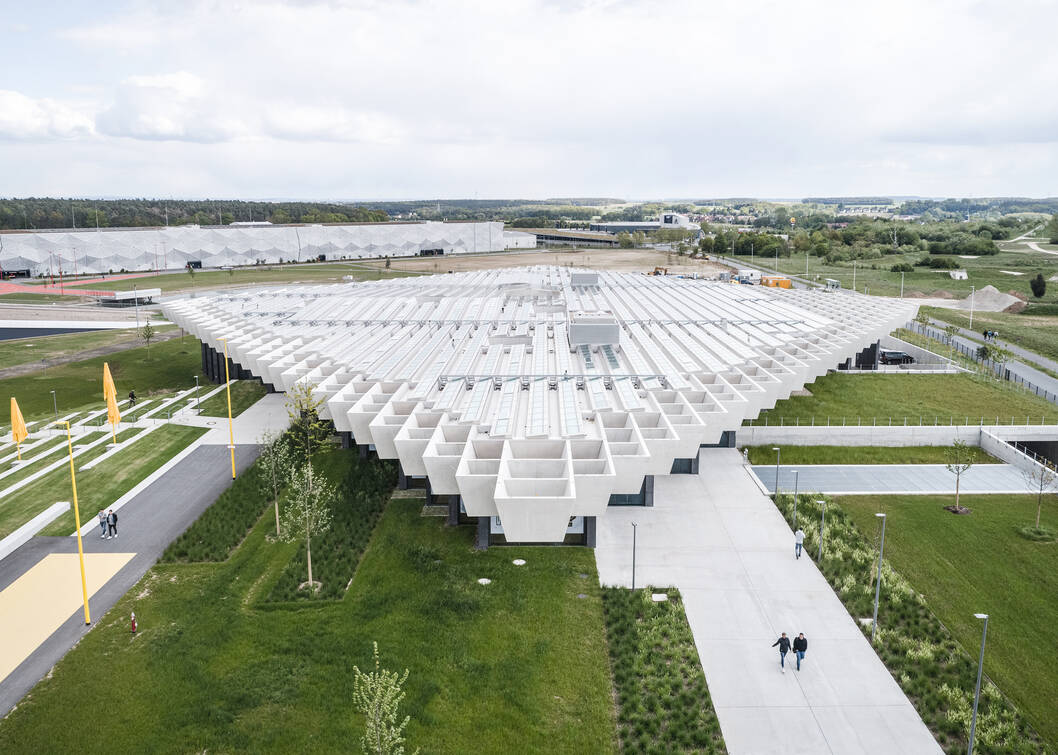 adidas HALFTIME honored with Iconic Awards 2020
The German Design Council has honored adidas with an Iconic Award for Innovative Architecture - given for adidas' two new buildings at its "World of Sports" HQ in Germany: HALFTIME by Cobe and ARENA by Behnisch Architekten.

Statement from the jury:
"Although the two buildings are notably different in their aesthetics, they nevertheless reflect the brand values of the world-famous sportswear manufacturer – performance, passion, integrity, diversity – with consistency and clarity right down to the details both inside and out. Two remarkable projects which, with their iconic architecture, not only do justice in a very particular way to the company's aspirations of modernity and contemporary functionality, but which are also a striking testament to adidas's visionary strength and its readiness for the extraordinary."