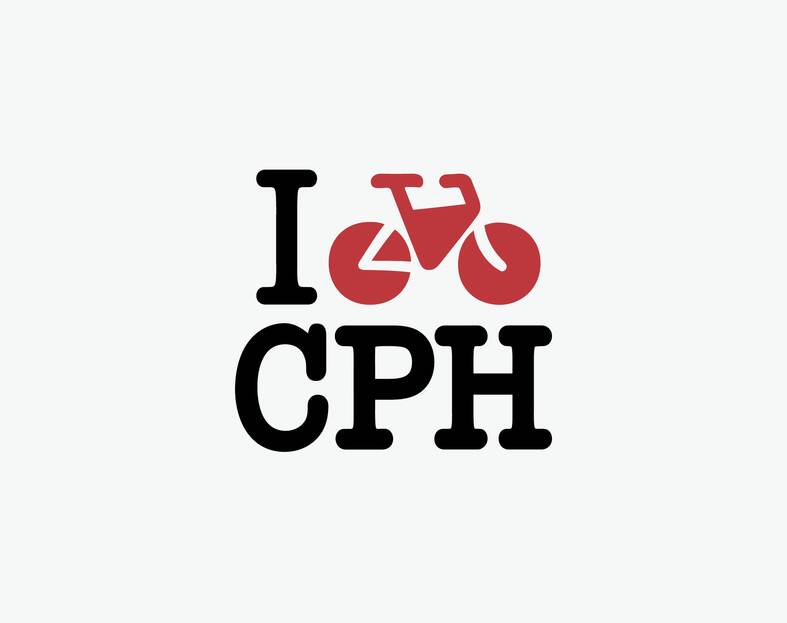 Copenhagen is experiencing a renaissance in cyclism these years and is positioning itself as the 'World's Most Bike-Friendly City'. This has garnered much international attention, as cyclism is seen as the solution to many of the traffic challenges facing major cities around the world.
The world's best
bike bridge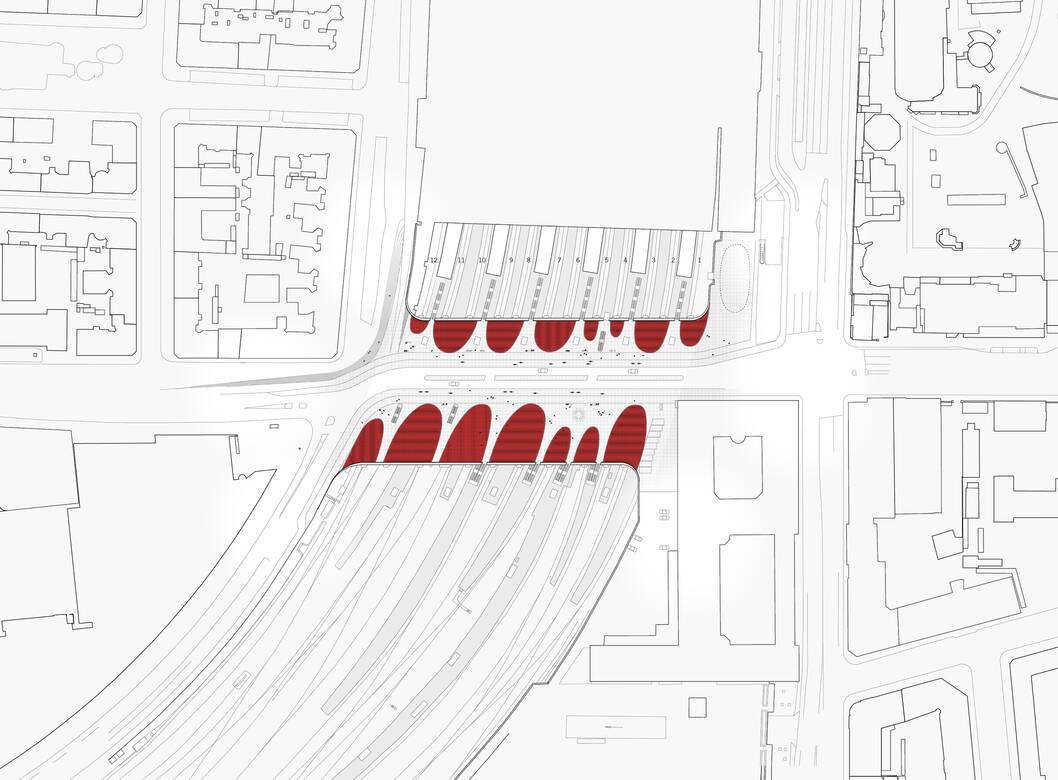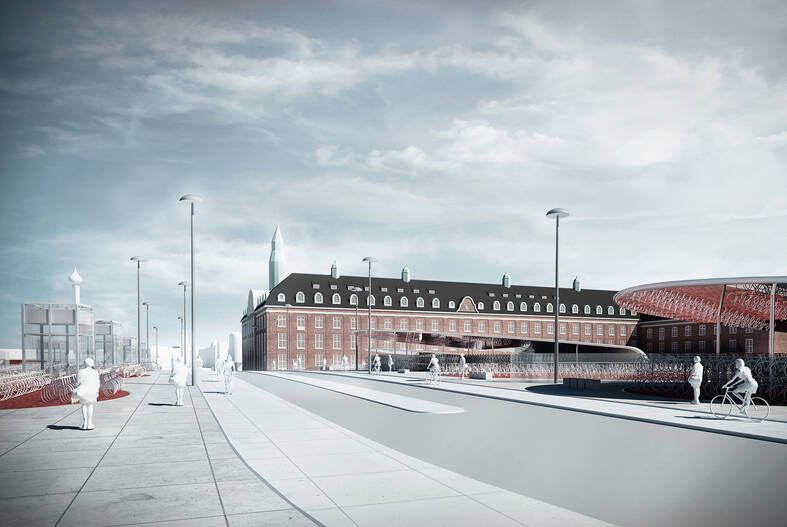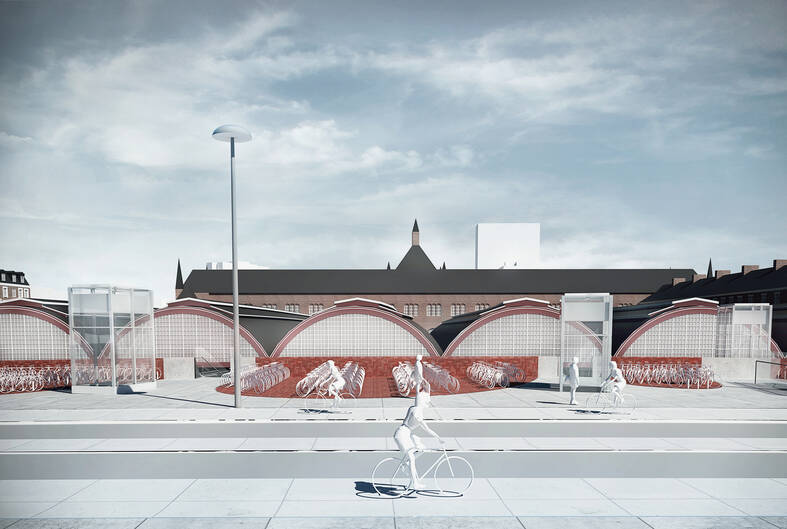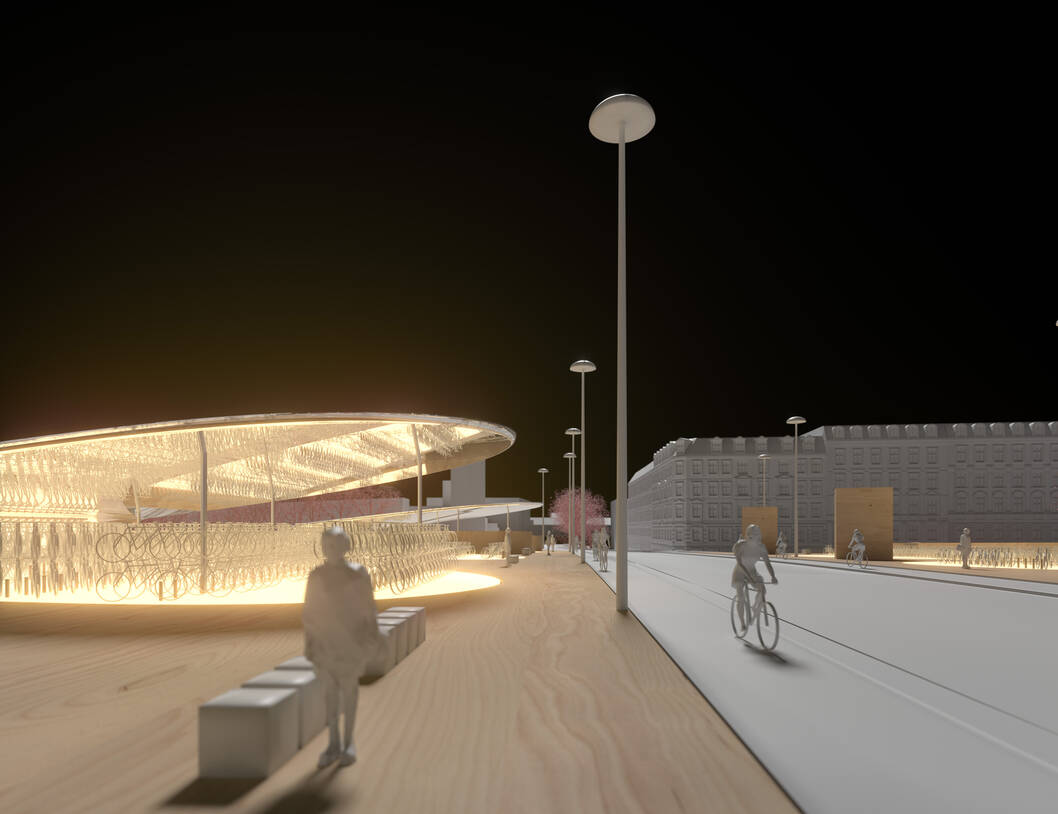 Upon arrival at the bridge you will experience an urban space that pays tribute to the bikes. Between the bridge's flow lines, the bicycle parking is gathered in smaller areas, each of which has its own character and creates diversity in the urban space.
The pavement of the different bike parking areas will match the color tones from the facade of Copenhagen Central Station. The station and the city get a whole new urban space.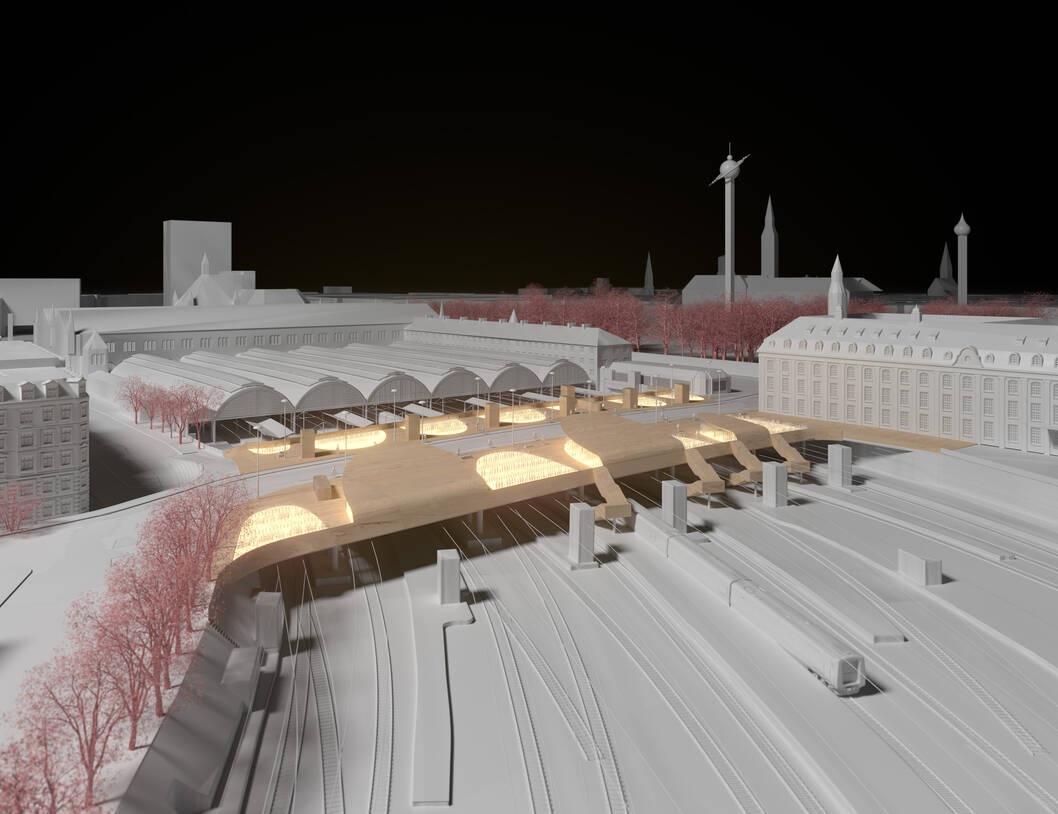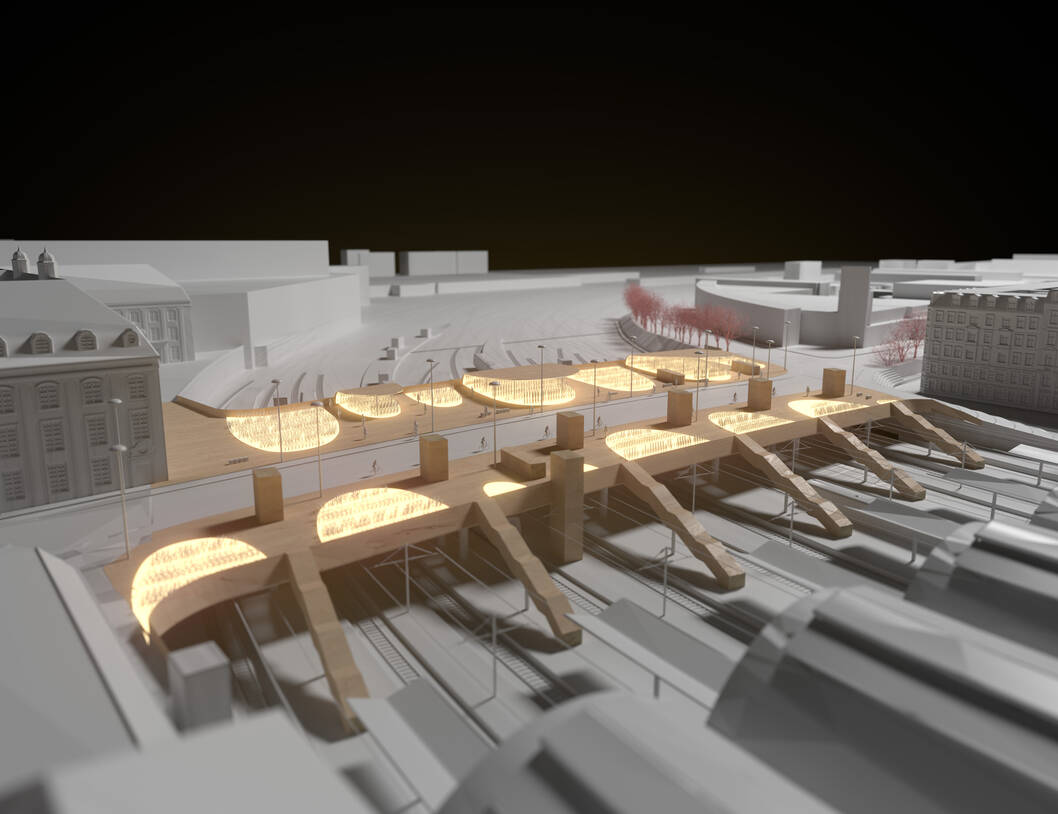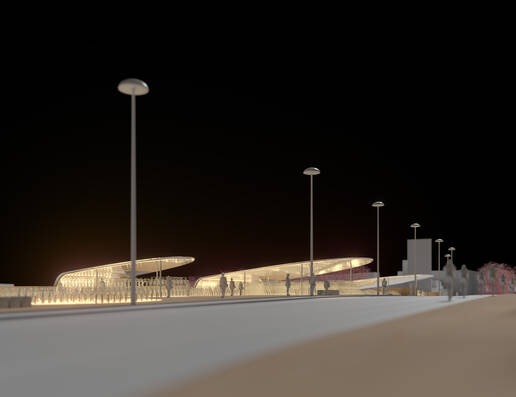 Tietgensbroen becomes an exploratorium of different types of good bicycle parking solutions. It should be easy and straightforward to find a free stand for your bike, and to find the bike again later on.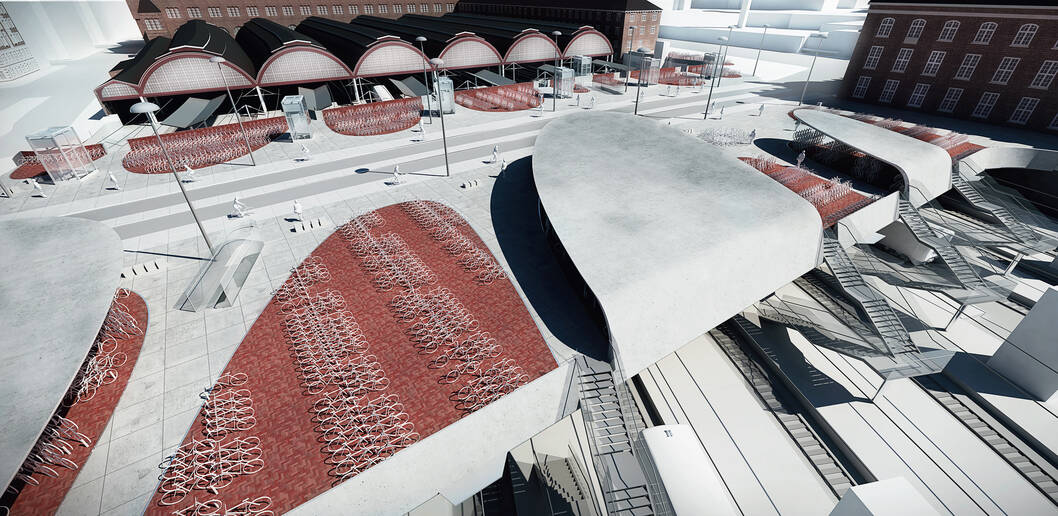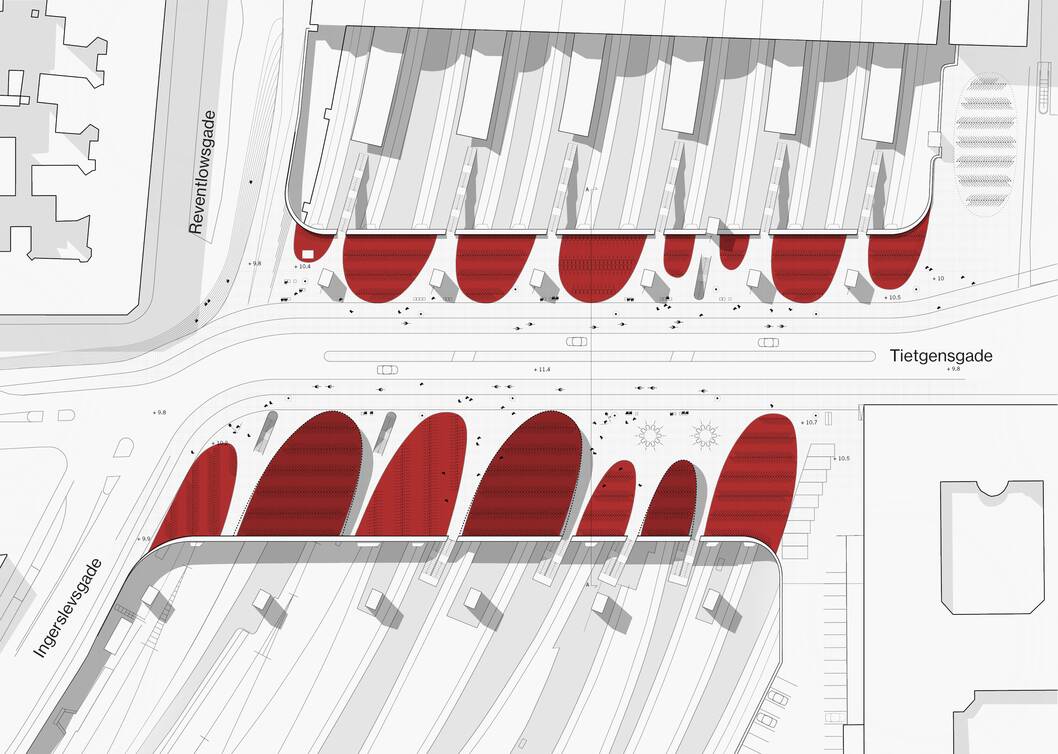 There will be an area for city bikes, one for cargo bikes and one with covered bike parking. There will be places where you can get air in your bike and there will be a service van where minor repairs can be done while you wait.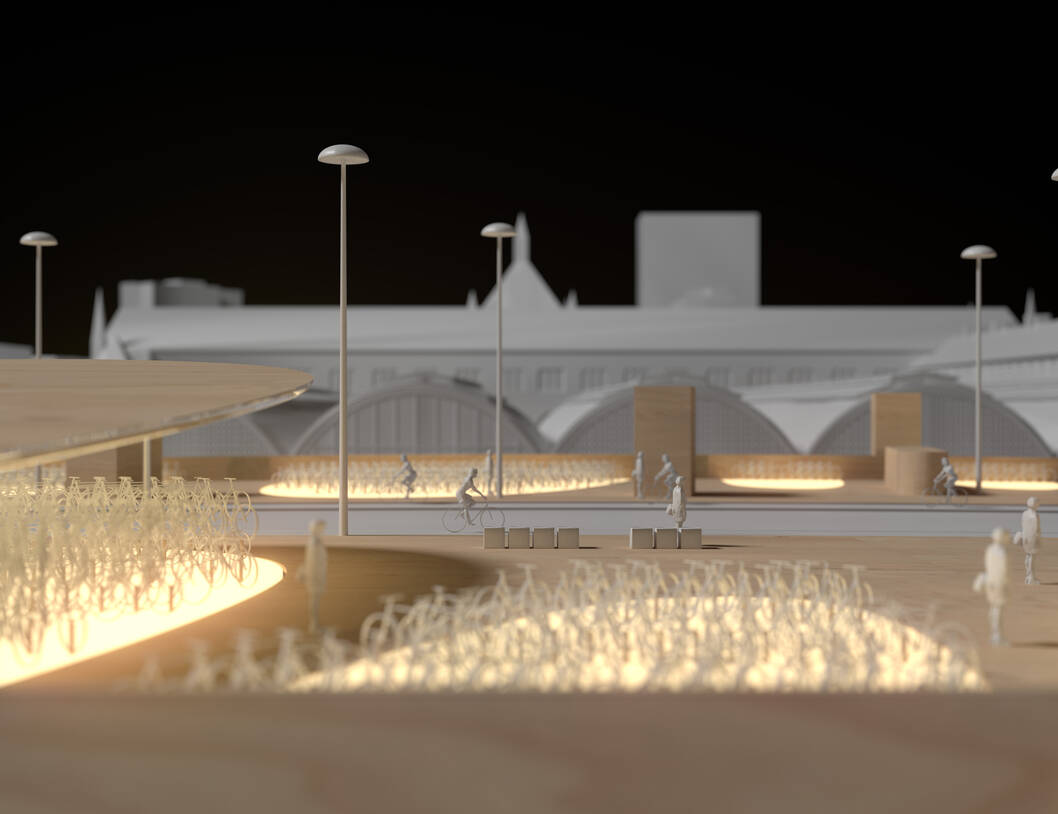 The space under Tietgensbroen will appear as part of Copenhagen Central Station. The place will be bright, friendly and transparent and travellers feel safe here at all times of the day.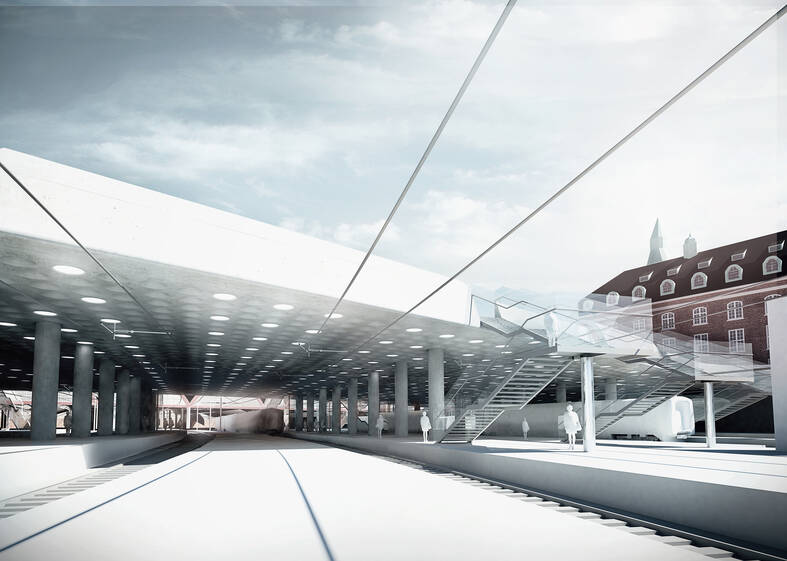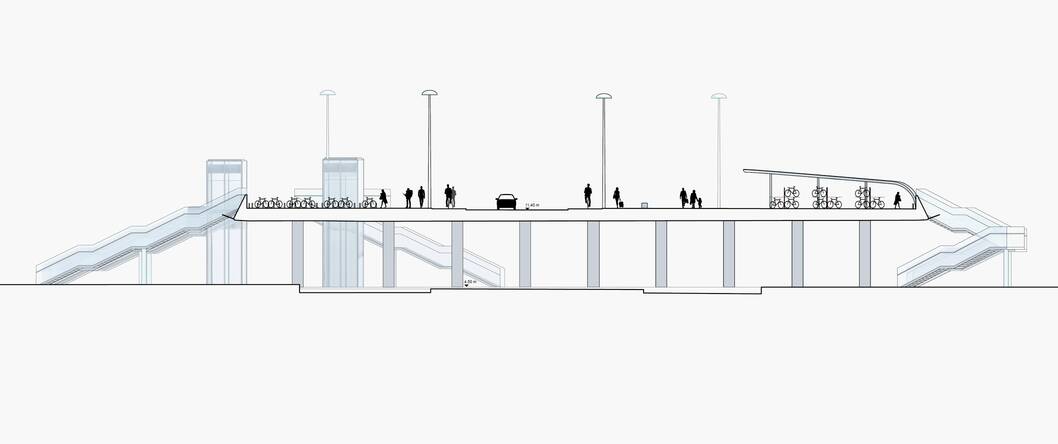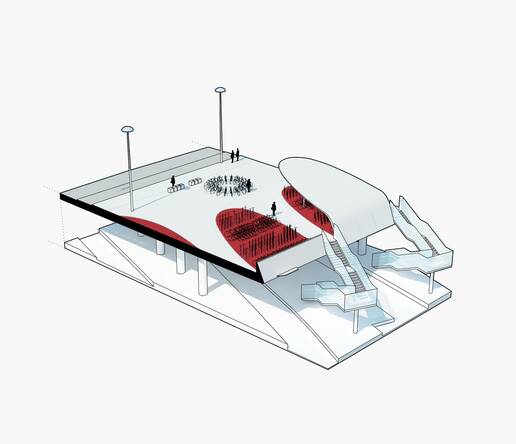 Some places the railing of the bridge changes and turns into large roofs that cover areas for bicycle parking. The space between the roofs stages the view and allows people to look at the many trains that come to and from Copenhagen Central Station.